US Congress Wants Facebook to Halt Libra Cryptocurrency Project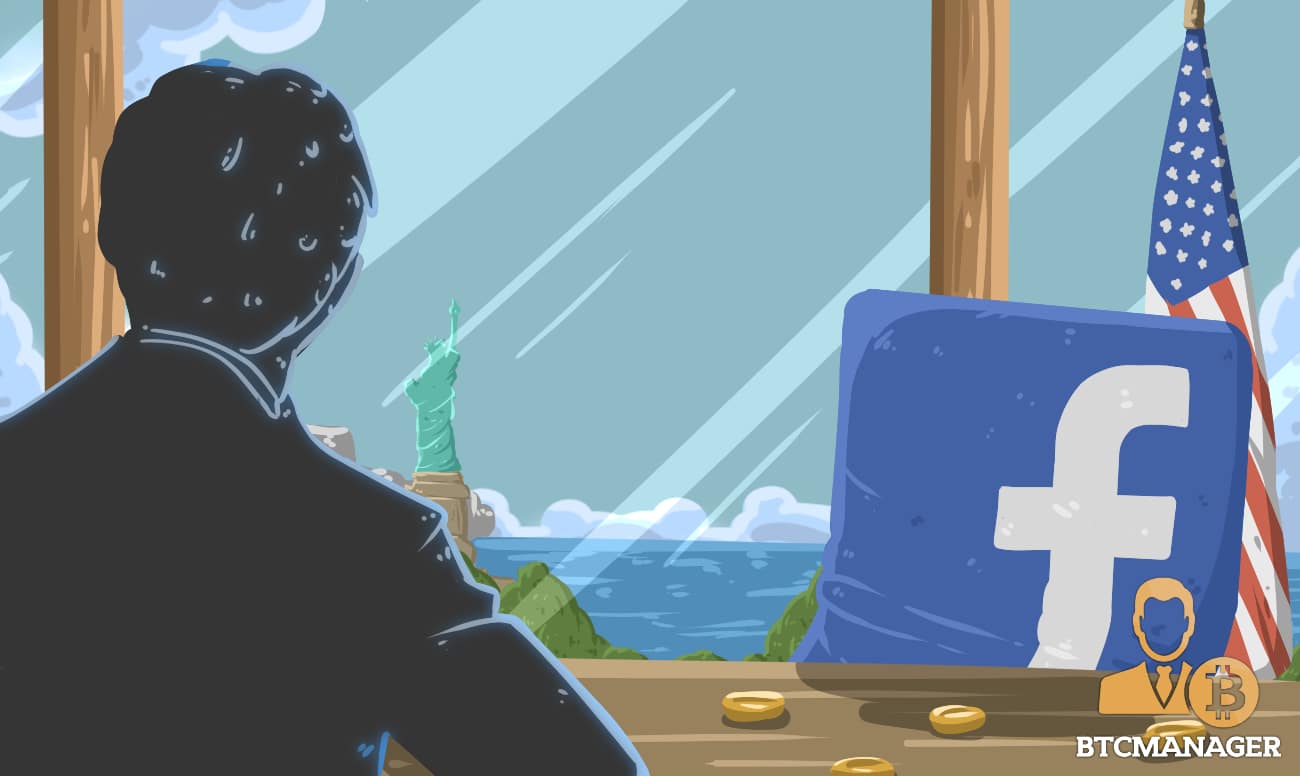 Members of the United States Congress have demanded in a letter that Facebook halts development of the Libra cryptocurrency as it poses a threat to the hegemony of the U.S. dollar. This call by the U.S. Congress is the latest in a long line of government hard-line stances against the social media behemoth's cryptocurrency plans.
Congress Plays the National Security Card
The call for Facebook to stop its development activities on the Libra project was contained in a letter written by the Committee on Financial Services of the U.S. House of Representatives on Tuesday, July 2, 2019.
An excerpt from the letter reads:
"It appears that these products [Libra crypto and Calibra wallet] may lend themselves to an entirely new global financial system that is based out of Switzerland and intended to rival U.S. monetary policy and the dollar. This raises serious privacy, trading, national security, and monetary policy concerns for investors, consumers, and the broader global economy."
This letter is a follow-up to concerns raised by several members of the committee after Facebook released the white paper back in mid-June 2019. As reported by BTCManager, Facebook is set to appear before the U.S. Senate Banking Committee later in July.
Many Regulatory Hurdles for Libra Cryptocurrency Project
This official stance by the U.S. Congress presents another regulatory hurdle for the Libra project. So far, Facebook's foray into cryptocurrency has been a polarizing subject for stakeholders both within and outside the industry.
Crypto legal expert Jake Chervinsky took to Twitter on Tuesday to react to the news of the letter from Congress. According to Chervinsky, Facebook's pedigree has catapulted the cryptocurrency industry into the spotlight and that the "honeymoon phase" was over.
Crypto Australia founder Beau Stoner believes that Libra will not take off in the face of overwhelming regulatory scrutiny. For Anthony Pompliano of Morgan Creek Digital, Libra's troubles once again show bitcoin's superiority in the crypto industry especially in the area of censorship-resistance.
https://twitter.com/APompliano/status/1146208346543804418
Future of Digital Payments: Facebook vs. Ripple vs. Banks
Libra's destiny lies in the future but the project itself seems to have sent shockwaves reverberating around the financial sector that many stakeholders have begun to respond to. For instance, banks in Eurozone are reportedly developing an instant payments platform to rival Facebook's crypto infrastructure.
Brad Garlinghouse, the CEO of Ripple believes that the Libra project has been positive for the company. Ripple recently signed a $50 million partnership with money transfer behemoth MoneyGram.
As the digital payments arena continues to take shape with fintech being the driving force, it might come down to a tussle among Facebook, Ripple, and Banks.