BTC Liveliness Drops to Lowest Since 2021 as Inflation Hits High Levels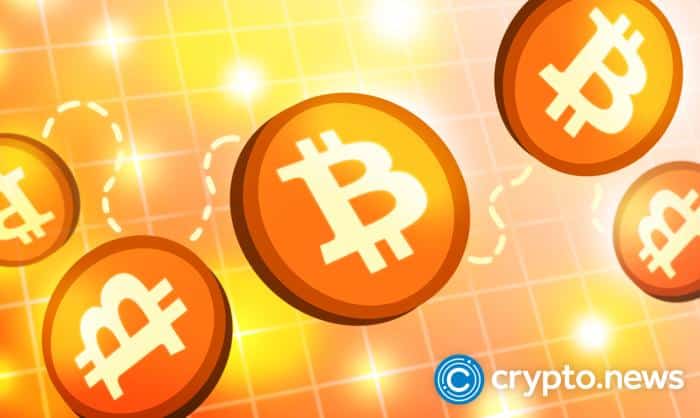 Bitcoin's long-term investors are starting to panic as reports show a record portion of the supply of the cryptocurrency has been dormant for several years. According to data from Glassnode, the percentage of the supply that's currently stationary for more than five years is higher than ever.
Buyers of BTC in 2017 Not Sellers This Year
Bitcoin's recovery from its lows of $17,600 two months ago has been impressive, but it has not been a resounding success for its diamond hands. Many who bought the cryptocurrency in 2017 still hold on to their positions.
Bitcoin expert and liveliness metric creator Frank Blummer explained that during price increases, investors accumulate more HODL while those who bought during range-bound prices tend to lose. At present, the liveliness metric is at 19-month lows. That suggests that the desire to hoard Bitcoin is increasing.
According to data from Glassnode, long-term investors are still unsatisfied with the price's recent recovery. They are still committed to holding on to their positions. On August 18, the number of people who have not sold their Bitcoin in at least five years reached a new record high of 24.351%. Almost a quarter of the 19.12 million circulating supply has been off the market since early 2017.
Although the recent sell-offs have been significant, it's believed that the hodlers are still unfazed by the situation. A similar observation was made by Bitcoin's HODL Waves metric, which showed that some coins that were relatively new to the market were still holding on to their positions for a long time.
Bitcoin Spot Price Nears Support and Resistance
According to data from TradingView, the price of Bitcoin was $23,390 at the time of writing. It had maintained support at around $23,000 throughout the day.
This week, BTC raised concerns about a deeper asset withdrawal. The reason being, both Ether and Bitcoin could not break out of their long-term resistance levels. That prompted some analysts to start to worry about the potential for a bear market.
According to Daan Crypto Trades, Bitcoin broke down from its rising channel and warned it could face a potential bear market. He noted that support could be seen at around 23.8K to 24K. A break below this level could lead to a potential bear market.
On-chain monitoring company Whalemap noted that near-term support came from whale buy-ins at around $22,800. Hence, investors should watch this level closely if the market goes down. Notably, it is currently just below Bitcoin's 200-week moving average.
Inflation Reaches All-Time-High
The headline for July was 9.8%, the highest annual inflation rate in the EU. The annual inflation rate in July 2021 was 2.5%.
According to Eurostat, the lowest annual inflation rates were registered in Finland, at 5.8%, and France, at 6.4%. On the other hand, the highest annual rates were observed in Lithuania, Latvia, and Estonia, with a combined rate of 22.4%. The inflation rate in six Member States decreased compared to the previous month, while it remained stable in three.
In an interview with Reuters on August 18, Isabel Schnabel, a member of the executive board of the European Central Bank, said that although she doesn't exclude the possibility of inflation rising further, she also noted that it's difficult to predict when this will happen. Due to the high uncertainty surrounding the future direction of inflation, she couldn't provide a precise prediction.
The figures released by the EU were released a day after the UK recorded its first double-digit inflation rate in almost 30 years. This month, the country's inflation rate growth moderated, and the next reading will be released on September 13.