BTC Price Reclaims $58K As Whale Wallet Addresses Resume Uptrend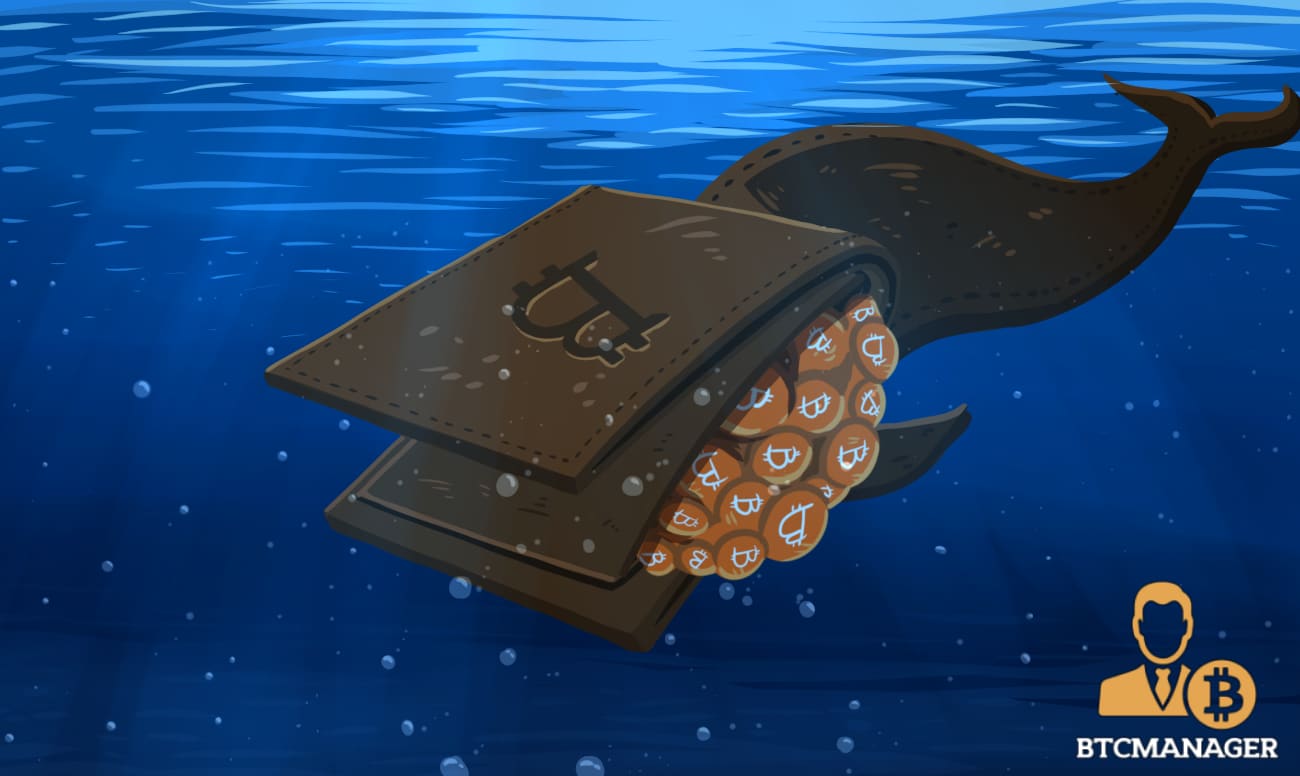 The bitcoin price has been stuck in a range just above the $50K mark for several weeks now. Both bulls and bears have seemingly struggled to make any headway, and the sideways trading has resulted in a break in bitcoin's recent parabolic trajectory.
However, according to William Clemente, the bull run itself is far from over. The respected analyst took to Twitter to defend the bullish case for the world's leading cryptocurrency.
Treading on the Bull Cycle
Clemente explained that coins were currently moving from weak hands and into strong hands in what is now the midway consolidation of this bull market cycle. He added:
"Don't let short-term price action freak you out, this bull run still has a long way to go before becoming overheated. HODL on."
Analyst Lex Moskovski echoed these bullish sentiments. In a recent tweet, the analyst highlighted that the number of BTC owned by whale addresses in the 100-1000k wallet range had finally resumed their uptrend. He explained that this sort of accumulation is often associated with institutions.
High institutional participation in BTC markets has fuelled the ongoing rally and left retail investors facing liquidity shortages. The rise in whale addresses coincided with the BTC/USD pair climbing another leg higher to the upper-$58K zone on Saturday, as per data from CoinMarketCap.
Whales Are Accumulating Bitcoin
BTC has been flowing out of Coinbase regularly over the past few months. Several big BTC buy-ins have been spotted on the exchange, which is famous for serving corporate investors.
Although sudden transfers of massive amounts of coins are not uncommon, the movement of more than 10,000 BTC to private wallets often points to whale accumulation. These big-money buyers typically store BTC for the long term rather than hold the crypto-asset close to a point of sale.
According to on-chain data provider Santiment,  the proportion of BTC supply held by whale addresses with more than 100K coins shot up 200% in Q1 of 2021. This increased investment in BTC by wealthy individuals and institutions is no surprise; the coin has outpaced any other asset class in the last year and has already logged gains of over 100% in Q1 2021.
Meanwhile, smaller wallet addresses with 1k to 100k bitcoin have plunged from 42.4% to 39.5% over the same period, per Santiment data. 
On-chain Indicators Remain Bullish
The regular outflows from Coinbase and rising whale participation in bitcoin are consistent with on-chain indicators remaining bullish.
Glassnode co-founder Rafael Schultze-Kraft sees the current bull market as healthy due to the unprecedented capital inflows into the BTC space over the last six months. The market is yet to experience true FOMO from institutional players, a scenario that will undoubtedly propel bitcoin to unchartered territory.