BTC Price Plunges Shortly After MicroStrategy Announcement of 3,907 Bitcoin Purchase for Roughly $177M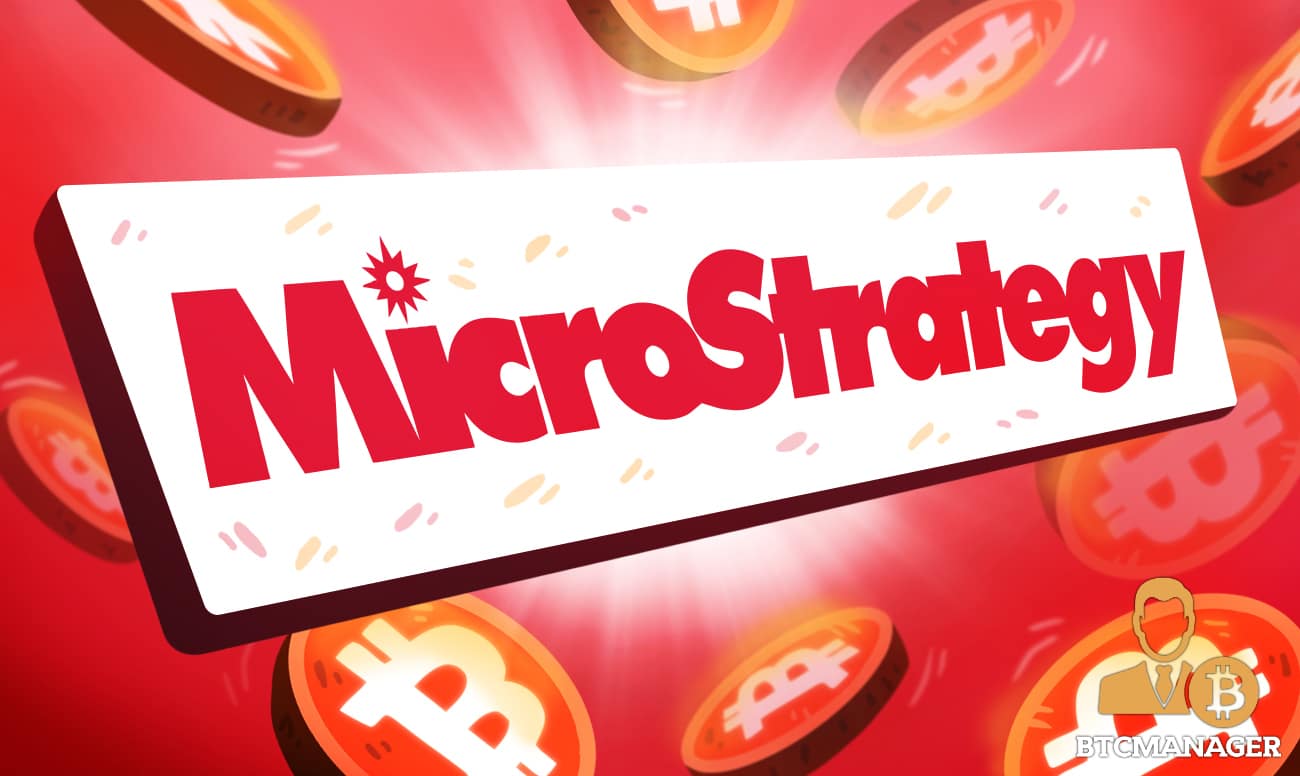 On August 24th, MicroStrategy acquired some extra 3,907 bitcoins at about $177 million in cash. MicroStrategy Incorporated CEO Michael Saylor made this announcement via Twitter.
MicroStrategy has purchased an additional 3,907 bitcoins for ~$177 million in cash at an average price of ~$45,294 per #bitcoin. As of 8/23/21 we #hodl ~108,992 bitcoins acquired for ~$2.918 billion at an average price of ~$26,769 per bitcoin. $MSTRhttps://t.co/8jUlJImJbO

— Michael Saylor⚡️ (@saylor) August 24, 2021
The Firm Is On a Bitcoin Acquisition Spree
The US-based NASDAQ-listed business intelligence firm is said to be on a bitcoin acquisition binge. The firm purchased almost 4,000 bitcoins at about $45,294 per bitcoin. According to Saylor, bitcoin accumulated by the business adds to the company's stash to 108,992 bitcoins.
The firm allocated most of its corporate treasuries to Bitcoin.
The acquisition is a testament to Michael Saylor's pledge in the firm's Q2 earnings call last month to secure more bitcoins. In July, the company's founder and CEO noted that the firm had previously planned to get more bitcoin regardless of the impairment loss recorded in Q2 2021.
The buy comes after the firm closed a deal on ATM facilities. The firm sold off its class A common stock in Jeffries LLC. In the third quarter, MicroStrategy sold about 238,054 shares under the ATM facility at $753.21 each. This amounted to average net earnings of about $177.5 million.
This brings the company's BTC holdings to over 0.5% of all Bitcoins that exist.
Elsewhere, Saylor said he was satisfied with the investment. The firm has about $2.741 billion invested in Bitcoin. Saylor also noted how essential it is for people to do intensive research before committing any funds.
Buying BTC Will Make You Richer
Saylor also talked about a bash fiesta from Peter Schiff – the renowned bitcoin critic and gold supporter. Schiff affirmed that people buy gold to stay rich but not become rich. Simultaneously, he noted people are hopeful in bitcoin to generate wealth.
However, Saylor sees BTC as a digital asset with great potential to make you richer. He said that buying bitcoin creates a better chance of wealth creation than gold. So, gold's issue is that it is an ancient idea that stopped being functional in 1914, he added. It does not contribute to digital transformation where our world is headed.
Also, Saylor had said that he would not be forced to sell his or the company's BTC stash. This stand would remain even if bitcoin's value plummets.
The business intelligence giant owns more Bitcoin than any other public limited company globally. It has thus placed itself as a global leader in pushing for other firms to convert their balance sheets into Bitcoin.
MicroStrategy does not trade in any other cryptocurrency or invest and lend Bitcoins. The organization's strategy is to buy BTC in cash and hodl it indefinitely. This strategy has been in place since 2021.