BTC/TUSD volume tumbles 88% as Binance removes zero fees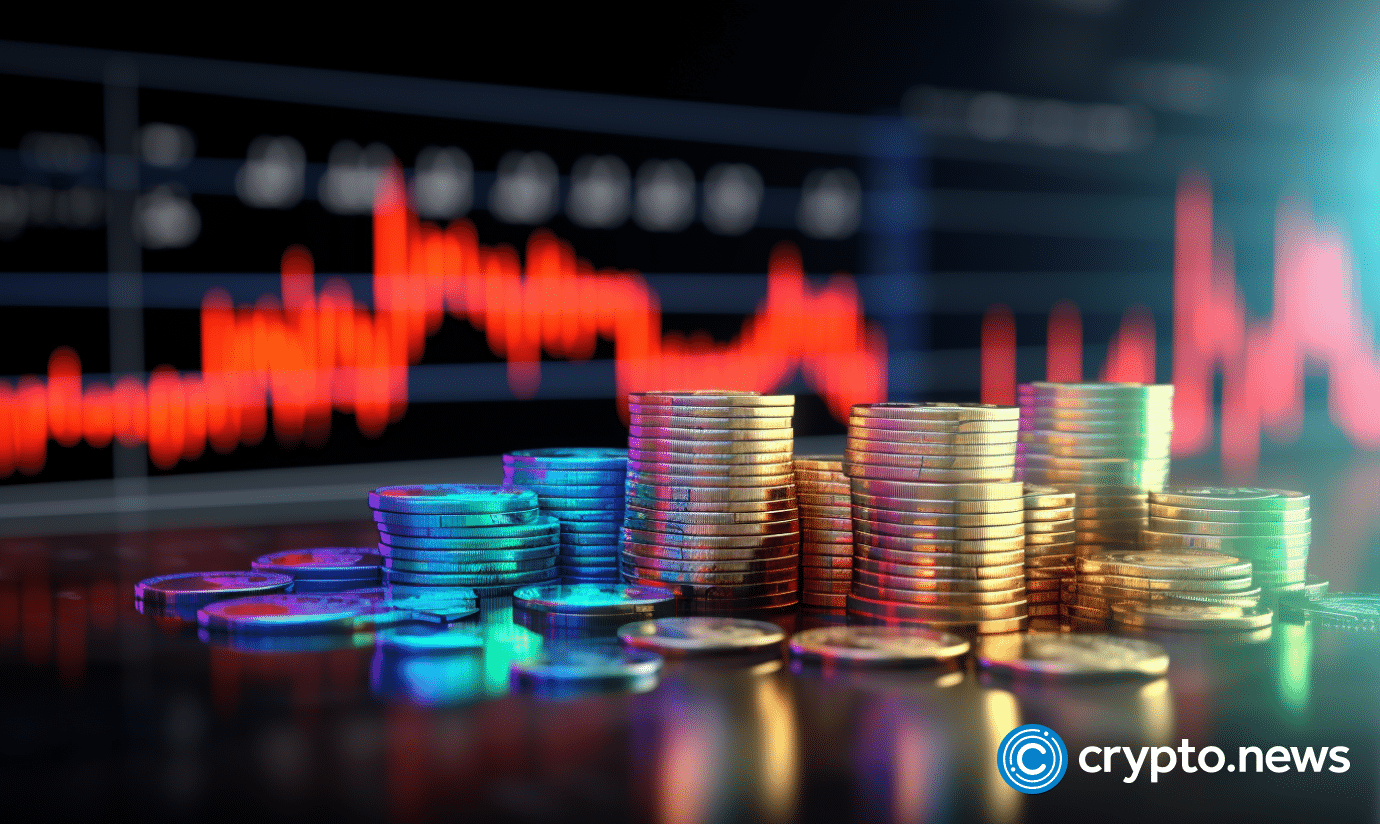 Binance's decision to remove zero fees from the BTC/TUSD trading pair had a significant effect on TrueUSD volume, according to Kaiko.
The daily trading volume of the BTC/TUSD pair plummeted 88% from $636 million to $72 million shortly after Binance removed its zero-fee promotion for the pair on Sept. 7, according to Kaiko data.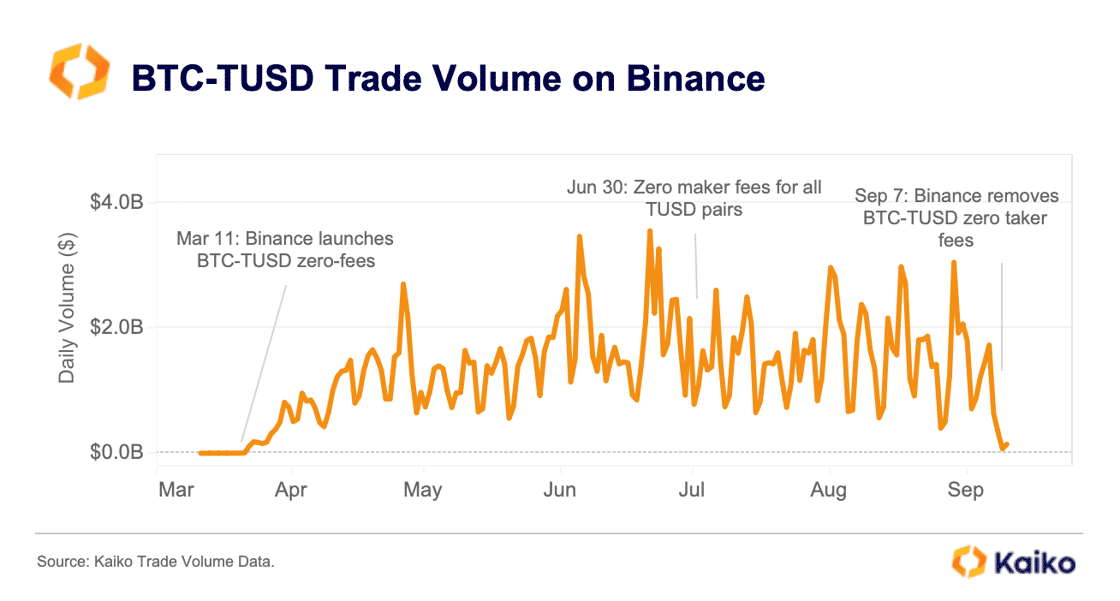 The Paris-headquartered said in a newsletter that the move had brought TrueUSD (TUSD) to its lowest volume level since the stablecoin was re-listed on the exchange in early March 2023. As of press time, there's only one trading pair on Binance with both zero maker and taker fees: BTC-FDUSD.
First Digital USD (FDUSD) is a stablecoin listed on Binance in July 2023, which is reportedly backed by USD held in reserves with its appointed custodian, First Digital Trust Limited.
Kaiko notes the decision to remove zero-fees from TUSD has positively impacted Tether's dominance on the platform, bringing its market share up to 80%, while TUSD share collapsed from more than 30% to just 5.6%. The move has also increased FDUSD's market share to an all-time high of around 4%, Kaiko says. Yet, this increase hasn't changed its position among other stablecoins, leaving FDUSD one of the smallest stablecoins by trade volume on Binance.
Binance left TUSD without zero-fee promotion just a month after the stablecoin came under scrutiny amid Prime Trust issues.
In June 2023, TrueUSD halted the minting of TUSD tokens through its provider, Prime Trust, causing a brief de-pegging to $0.9963. In August 2023, Prime Trust filed for bankruptcy under Chapter 11 in the US after Nevada's watchdogs found that the company was insolvent and unable to work with its customers. According to the State of Nevada Department of Business and Industry, Prime Trust had over $12 million in negative stock, and the firm used clients' money to pay withdrawals since December 2021.