BudBlockz aims to be the next  big cryptocurrency alongside Decentraland and Quant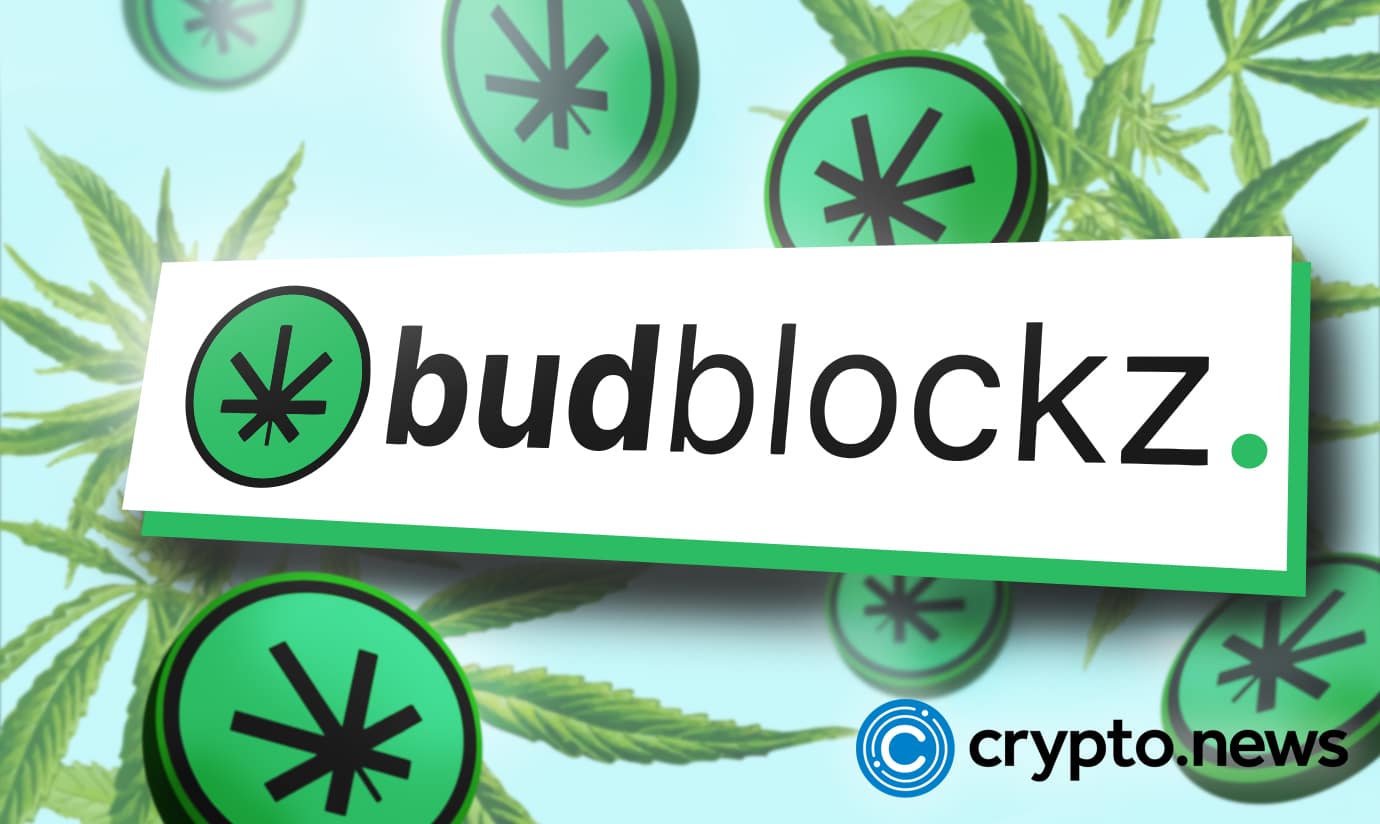 It is without a doubt that the cryptocurrency market grows by leaps and bounds every day. Among several popular cryptocurrencies, Bitcoin and other amazing tokens exceeded investment expectations last year.
The cryptocurrency industry is on an uptrend and will continue to exceed in growth for years to come, with numerous projects on the rise, seeking to prove themselves in the market. It is why many investors are keen on finding out what the next big cryptocurrency will be.
Crypto investors and enthusiasts that are always on the lookout for tokens that will excel or want to boost their portfolios with a myriad of high-risk, high-return cryptos would want to consider Decentraland (MANA), Quant (QNT), and BudBlockz (BLUNT) as they have very promising prospects and the potential to yield great returns on investments.
Let's examine why experts believe these tokens aim for the crypto industry's top spots.
Ease into the future with Decentraland (MANA)
Decentraland (MANA) is an Ethereum-based crypto that serves as a utility token for a virtual reality platform for various digital assets, allowing users to create and trade content and apps. Users can enjoy safe, secure, and efficient services on this platform.
Also, Numerous Decentraland (MANA) users are currently getting great returns from their LAND through leasing, showcasing, and partaking in certain sponsored activities, all while using this platform as a creative outlet.
Quant (QNT) seeks to improve the ledger technology experience 
Quant (QNT) is a platform that offers a technology connecting various distributed ledgers (DLTs) by discarding communication limitations between them, therefore encouraging interconnectivity. A DLT is a harmonized network accessible by various users across multiple sites and regions. 
Quant (QNT) as a platform seeks to interconnect all the DLTs for faster and more efficient ecosystem growth by disintegrating a third party's function in transaction execution. According to crypto analysts, QNT is set to surge in the coming years as it is considered and utilized by the over-ledger network.
BudBlockz (BLUNT) aims to be the next big cryptocurrency as it opens a whole New world
BudBlockz (BLUNT) is a recent addition to the blockchain and cryptocurrency ecosystem that gives representation to the cannabis industry. It is a digital platform for eCommerce and NFTs that is considered to have great prospects.
BudBlockz (BLUNT) eCommerce platform is a safe and efficient private place where weed lovers and stoners can purchase their favorite commodities such as tokens, NFTs, and cannabis.
The NFT platform of this blockchain permits holders of the $BLUNT token to purchase non-fungible tokens and utilities that belong to the BudBlockz platform for eCommerce, including farms and dispensaries for cannabis.
The key to making significant returns on crypto investments is to purchase an asset early enough. Early investors have a shot at earning returns on investments (ROIs) as soon as the project officially launches in December 2022. Investors that purchase BudBlockz (BLUNT) during the private sale can already attest to the rather appealing returns on their initial investment. Investors must purchase these $BLUNT tokens while they are still in their presale stage, as prices are set to surge post-launch.
Learn more about BudBlockz (BLUNT) at the links below:
Official Website: https://budblockz.io/ 
Presale Registration: https://app.budblockz.io/sign-up 
BudBlockz Community Links: https://linktr.ee/budblockz