The Best Way to Buy Games through Crypto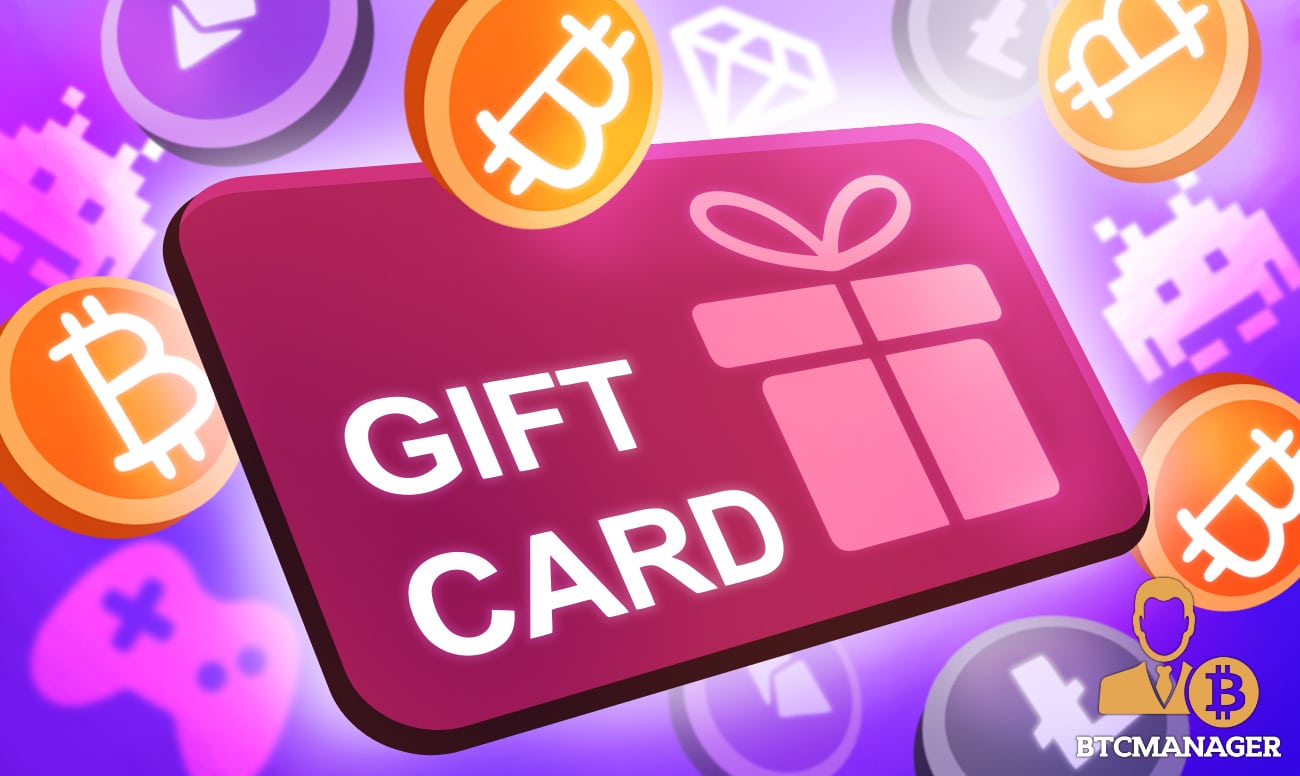 Over the last decade, cryptocurrency has taken over the world. From real estate to paintings, there are a lot of things that you can buy using crypto. This also includes games. It is possible to buy games, game accessories, game consoles, game credits, subscriptions, and in-game items using crypto.
There are some gaming brands such as Steam that don't accept any form of cryptocurrencies as payment. They stopped taking bitcoins as payment because of increased commissions and price fluctuations. However, they are still open to incorporating it in the future. There are some other websites you can use like Instant-gaming, G2A, Bitrefill, GamesPlanet, IndieGala, etc.
There are some other ways to buy games through crypto. One of the best ways is buying gift cards. You can use gift cards for buying games on Fortnite V-bicks, Steam platform, Razer Gold, PlayStation Store Credits, and even mobile games on Apple App Store or Google Play. Let's learn more about it.
Gift card
If you don't know what a gift card is, you must be living under a rock. As reported by GamerHeadlines.com, this prepaid, stored-value card issued by brands like Nintendo, League of Legends, Steam, or PlayStation can be used as an alternative to cash to buy within the respective brand's site. For example, if you have a Google Play gift card worth $100, you can buy a game. You won't have to use any other payment method.
Once you have bought a gift card, you will receive a pin code. You have to insert this code, and you will be able to redeem the credit to purchase game credits, in-game items, subscriptions, and levels.
Gift cards you can use
Here are some gift cards for games you can buy using cryptocurrencies:
– PlayStation / PSN – With these gift cards, you can get the benefits of the Playstation store as well as a Playstation Plus subscription.
– Xbox – This includes Xbox gift cards and Xbox Live gift cards.
– Nintendo – Nintendo gift cards can be used for Wii, Switch, and 3DS. You can either opt for Nintendo memberships or Nintendo eShop gift cards.
– Google Play Store – This is for all mobile gamers. It works for games, music, ebooks, and movies.
– Steam – You can use the Steam gift card for buying your favorite games on this online gaming platform with cryptocurrency.
– Razer Gold – Razer Gold Gift Cards can be used for buying in-game items like upgrades, skins, and special weapons.
– Fortnite V-bucks – If you want to buy V-bucks, you can use Playstation, Nintendo, and Xbox.
– Mobile games – There are several gaming brands that allow you to buy subscriptions, in-game items, game credits, etc., through a gift card. This includes games like League of Legends, PubG Mobile, World of Warcraft, Runescape, Roblox, Nexon Karma Koins, Zula, IMVU digital gift cards, etc.
– Hardware and accessories – To buy hardware, gaming sets, consoles, memory cards, controllers, joystick, and other gaming accessories, you can use several retail gift cards like Fnac, GameStop, MediaMarkt, etc.
Buying games using cryptocurrency
There are a few steps that you have to follow to buy a gift card using cryptocurrency in an easy and secure manner. It will only take you a few minutes. Please note that there are general steps, and specific steps will depend on the website you are using:
– Visit a website that allows you to buy gift cards on your browser. If you have an Android smartphone, you can download the app as well.
– After that, you have to select your country. It will show you all the categories of products that are available to you based on the area you live in.
– Click on the 'Games' category. Next, find the brand that you are looking for, like Google Play, Steam, or PSN. Select it, and you will find the packages available for the product. Select the amount you want to purchase.
– Next, you can select the cryptocurrency you will be using to make the purchase. Confirm that you have selected the right package before making the payment.
– Accept the terms and conditions.
– Send the payment.
Once you have followed all the steps and the payment has been confirmed, the gift card will be sent to your email along with instructions on redeeming it.