BX Is Betting on a Decentralized Gambling Ecosystem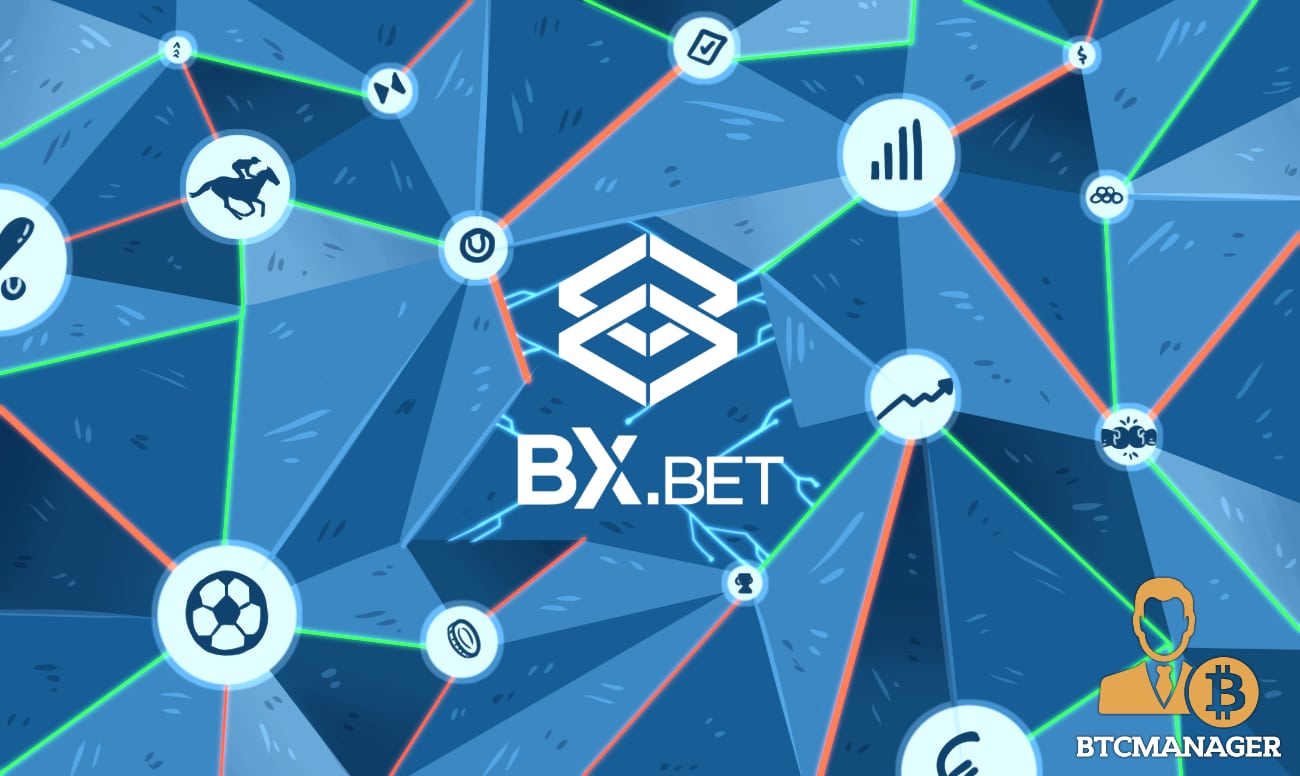 BX touts itself as a blockchain betting and prediction market ecosystem while hoping to cut the middleman out of gambling. The ultimate goal is to disrupt and streamline the betting industry by getting rid of the bookie.

Since 2009 the online sports betting market has doubled in size and its current market cap is around $60 billion. In spite of this, online betting services have seen a decrease in trust and consistency which is mainly due to problems germane to betting services worldwide. This includes a lack of transparency, profit margins tilted towards the bookmaker, and strict regulations. BX.Bet believes that all of these problems come from centralized companies with the ability to control odds, player funds, and possible outcomes. All this means that trust goes out the window.
Breaking the Bookie
To do this, BX wants to break down the centralized structure of typical betting companies. Using blockchain technology, specifically smart contracts, the firm will allow customers full control of their funds and betting transactions without having to go through a central service. The idea is that by removing the middleman from the equation, more money will be maintained by the players and more trust will be developed in the ecosystem.
BX believes that betting shouldn't be controlled by governments or businesses and all control over gambling should be transferred back to the community. BX users will be able to make their own markets while placing and offering bets with self-determined odds. Users are even allowed to participate in the outcome determination of the market. While the power is in the hands of the individual, the community will determine whether or not a new market or token is allowed on the app.
Cofounder, Christian Lenz spoke with BTCManager about the upcoming beta version of BX, stating, that the ecosystem "will be a web-accessible application. It will contain most of the features and provide a very intuitive and user-friendly UX/UI experience. We will invite our community to test the product and help us to evolve it into a mature and competitive application. Later on, another way to interact with the BX ecosystem is our multi-platform strategy."
New Token Offering
To accomplish this BX will offer a unique BX token which will allow all betting transactions on BX. This is tantamount to providing house betting chips, except the players control the house and the chips are transferable to anyone on the app. The desired outcome for this is a decentralized limitless betting space.
Ultimately, the goal is to create an ecosystem around the most valuable trading pools. The first markets that BX will enter are sports (as well as esports) prediction markets and financial markets. This will presumably forge an ecosystem which combines knowledge of individual markets while vertically integrating them in the same platform.
While there are already betting platforms and prediction markets in existence, according to Lenz, these are not creating a specific concern in the company, he states:
"There are a few companies that are heading in the similar direction as we are. Augur for example, who is fully concentrating on prediction markets. But none of this projects is comparable in terms of the general concept. Generally speaking, the BX ecosystem is, in our opinion, by far the most thought out and mature project available."
The public sale of the token will be delivered in two different phases: A pre-sale and a main token sale. This tiered selling system hopes to incentivize initial capitalization of the BX token. After all, betting can only take place with a token that is worth something.
Betting in all Arenas
The BX team has touted their experience in operating online betting programs like Betsson, esportsbetting.com, and Mobilebet. This experience will be necessary for attempting to decentralize a massively valuable industry. Blockchain technology has been looked at as a revolution in the reduction of intermediaries. It allows one to make a contract without a lawyer, finance without a bank, and bet without a bookie.
While innovators are rising to the challenge of decentralizing each valuable industry, the first to market will have a clear advantage over the rest. With their pre-sale coming in the third quarter of 2018, they hope that financing will help meet their lofty goals.
One of the difficulties that BX is hoping to subvert is the differentiation in betting laws across municipalities and even across borders. By creating a proprietary token, this allows for the direct and immediate transfer of digital funds which can be exchanged for fiat currency. One of the obstacles they will inevitably run up against is international regulations around gambling. However, if the community-based marketplace can work within an international framework, they stand to win big. Lenz stated that:
"BX continues to work together intensively with the authorities to ensure that BX is in line with all regulatory requirements and to a fully compliant player in the gambling industry. We shall be liaising with our advisors and the relevant regulatory authorities to obtain any necessary licenses if and when required."
The ICO of BX will begin later this year with incentives provided to get in on the action early. While the company is entering a red water market, their token economy and proposed ability to work with international regulatory bodies could make for a promising bet to take. Investors and players will have to wait for their initial capitalization to see how much faith is put into the decentralization of one of the world's most valuable industries.
Disclaimer: BTCManager does not endorse any content or product on this page. While we aim at providing you all important information that we could obtain, readers should do their own research before taking any actions related to the company and carry full responsibility for their decisions, nor this article can be considered as investment advice.