Bybit and Crypto.com Announce Plans to Move Headquarters to Dubai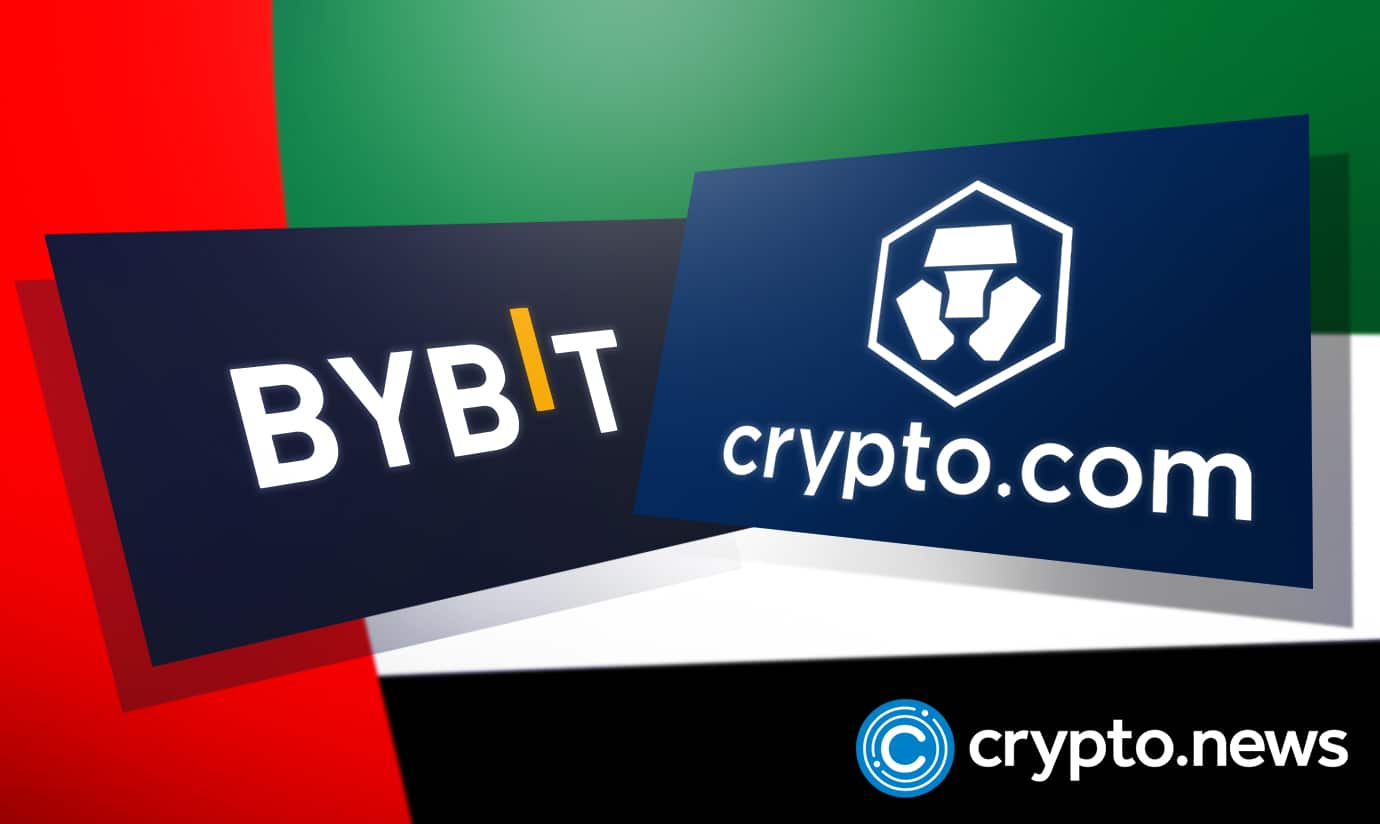 Recently, Bybit and Crypto.com announced plans to move their headquarters to Dubai. The move comes as Dubai sets a more crypto-friendly regulatory environment. Other crypto exchanges have also made similar announcements.
Bybit and Crypto.com to Dubai
Bybit announced plans to move its headquarters from Singapore to Dubai. Bybit made this announcement together with Dubai at the World Government Summit. Reports indicate that Bybit will commence its operations in Dubai starting in early April. Bybit already received in-principle approval for conducting virtual asset businesses in Dubai.
Bybit emphasized its commitment to support and adhere to UAE regulations while educating consumers on the virtual world. Bybit says,
"This in-principle approval is an exceptional opportunity for Bybit to support the UAE and broader sector's ambition to become a global virtual asset technology hub."
Bybit will be moving from Singapore, a country which has been its home for about four years, since early 2018. Reports indicate that Bybit has around 500 employees, most of them living in Singapore. Bybit will likely move some of its employees to Dubai when they relocate.
Another crypto exchange, Crypto.com, recently announced plans to relocate its headquarters from Singapore to the Dubai region. In a separate announcement, Crypto.com mentioned that they plan to move their regional headquarters into Dubai.  
"We are opening regional head office for Middle East and Africa here in Dubai. It is going to be a great addition to run our operations from here because the UAE is diversifying its industries and trying to be bold and create opportunities."

Eric Anziani, COO of Crypto.com, said.
UAE Crypto-Friendly Regulations
Bybit is moving from Singapore to Dubai, searching for a friendlier crypto environment. The emirates region is setting new friendly policies to be a global cryptocurrency hub. According to reports, this new regulation introduced early this year set proper regulations for virtual property, including digital assets.
At the moment, the UAE is already issuing crypto-related licenses. Moreover, the UAE will set policies that allow miners to continue their businesses. The UAE is taking a hybrid approach after watching the failures of the likes of SEC and FCA in crypto regulation.
For that reason, already several crypto networks have announced plans to expand into the UAE. Binance exchange already received a license for crypto in mid-march.
FTX exchange also announced its plans to institute regional offices in Dubai. Moreover, there are reports that other exchanges from the Indian and UK regions could soon be relocating to Dubai.
Most of these companies are moving because of the tightened regulatory environment in their home regions. For instance, the Singapore central bank announced harsh regulations discouraging the general public from crypto trading earlier this year. The UK has also been setting unfriendly regulations recently, including banning crypto ATMs. The harsh regulatory environment in European regions, the US, and others could drive more crypto networks into Dubai.
UAE Residents To Benefit
This move by the UAE is going to benefit exchanges and UAE residents. Crypto networks will require a workforce, meaning more job opportunities for the UAE. Moreover, being the centre of crypto, the UAE will always be ahead in new crypto technologies and developments. Finally, more crypto networks in the regions will open space for more blockchain education.