Cake DeFi Launches "Birthday Research", a Global Blockchain & Crypto R&D Hub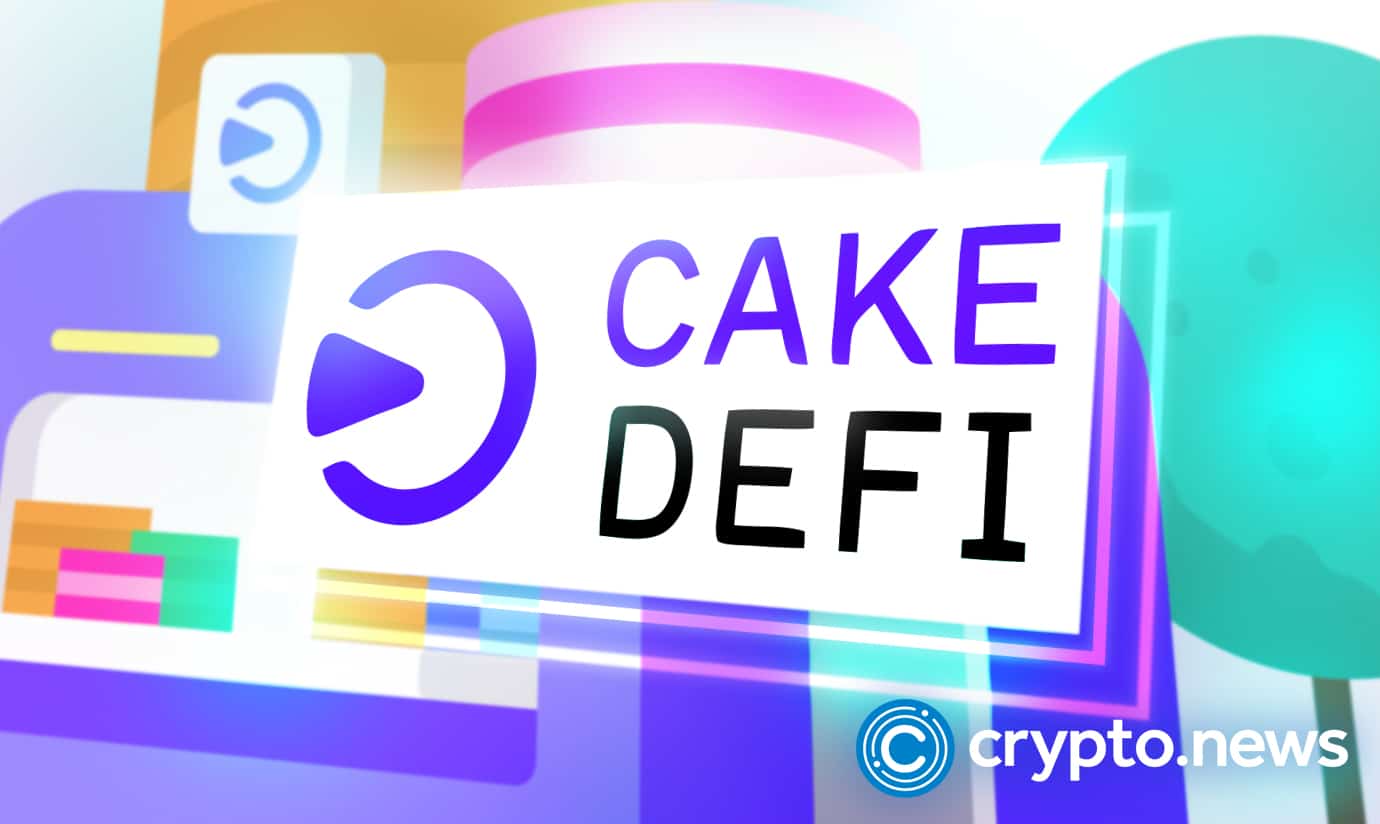 Cake DeFi has announced the launch of its global blockchain and digital assets research and development hub called Birthday Research. Headquartered in Singapore, Birthday Research will focus on fostering institutional adoption of blockchain technology, decentralized finance (DeFi), and more.
Cake DeFi Unveils Birthday Research
Cake DeFi, a Singapore-based fintech project that claims to be focused on making it possible for the masses to generate returns from their crypto assets via its secure, innovative, compliant, and transparent DeFi solutions, has rolled out its blockchain technology and crypto research and development hub dubbed Birthday Research.
The Cake DeFi team plans to set aside $50 million and will pump the funds into global blockchain R&D initiatives over the next four years.
Birthday Research, which Cake DeFi says will be headquartered in crypto-friendly Singapore, will be the driving force of the latter's R&D efforts.
Specifically, Birthday Research will assist institutions and enterprises in integrating blockchain technology into their processes. The project will handle node operation, as well as digital assets custody and private keys management.
Birthday Research also plans to develop a payment infrastructure that will function as the "SWIFT" of the DeFi ecosystem. The project also aims to tackle some of the problems plaguing the traditional finance sector, including the lack of financial inclusion, transparency, and more.
Fostering Digital Asset Innovation
It's no news that Singapore is quickly transforming itself into a global hub for innovative technologies thanks to its amenable regulations. 
Cake DeFi says its latest R&D push via Birthday Research, supports the visions and aspirations of the Monetary Authority of Singapore (MAS) in terms of blockchain innovation.
Dr. Julian Hosp, Co-Founder, and CEO of Cake DeFi said:
"The launch of our global R&D hub, Birthday Research, in Singapore supports the government's direction on digital asset innovation. We are committed to building the B2B digital asset infrastructure and uplifting Singapore's blockchain ecosystem to drive innovations in fintech."
Aligning with the MAS mission to grow all aspects of its digital assets ecosystem, Birthday Research will centralize all of Cake DeFi's product innovation and development in its technology stack for B2B solutions, says the team. It also expects the project to create more job opportunities in Singapore's fintech sector.
At present, Cake DeFi boasts more than 50 R&D staff within its product and engineering teams and it plans to double that figure shortly, while also consolidating its R&D operations in Singapore.
Also commenting on the launch of Birthday Research, U-Zyn Chua, Co-Founder and CTO of Cake DeFi said:
"The launch of Birthday Research is an exciting milestone for us at Cake DeFi. Cake DeFi is built on the solid foundation of blockchain technology that enables global decentralized finance. Birthday Research's R&D on blockchain technology dives deep into cryptography, financial liquidity, and more, with the aim of allowing DeFi to be leveraged by enterprises like us in a trustworthy, safe and compliant manner."