California Politician Purchases Cannabis with Cryptocurrency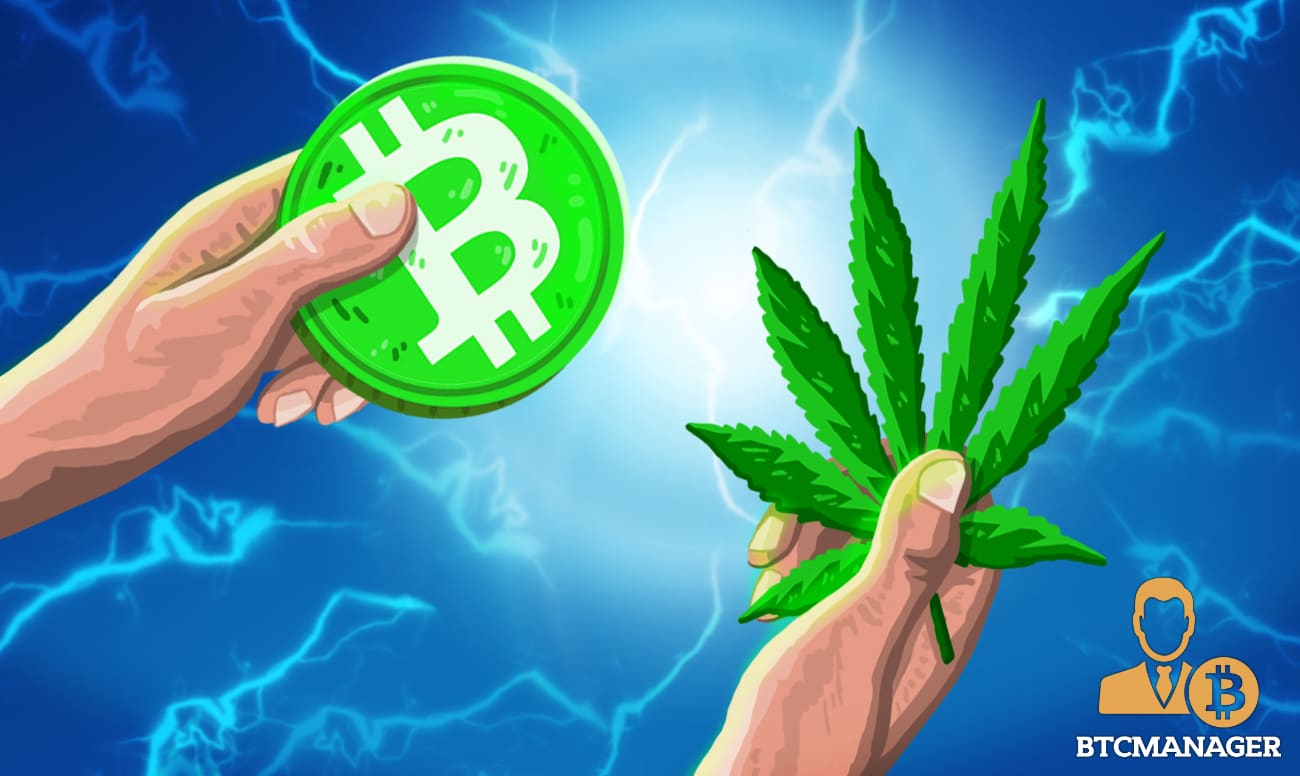 A Berkeley councilmember became the first elected official to buy cannabis with cryptocurrency, according to a report by a Californian student newspaper, The Daily Californian on September 16, 2019. The introduction of cryptocurrency into the cannabis industry would help create more awareness for both industries. 
Cryptocurrency Provides Solution for Unbanked Cannabis Industry
At an event demonstration organized by the Blockchain Advocacy Coalition, Ben Bartlett, who serves as a member of the Berkeley City Council, reportedly made history as the first politician to purchase cannabis using cryptocurrency. 
Bartlett bought the cannabis at Ohana Cannabis Co., an Emeryville-based cannabis merchant using LBA token, the native cryptocurrency of Cred, a digital currency exchange platform. 
The event was organized to draw attention to a cannabis-friendly bill – AB 953 – which proposes that California accept the payment of tax on cannabis, using cryptocurrency.  
Speaking on the development, Bartlett said:
"By providing a cash-free method of cannabis tax collections, AB 953 can reduce costs and safety risks for cities and businesses. The Green Rush is a 21st-century industry; it deserves 21st-century legislation. Tax collections leveraging stablecoin technology will help bring this new industry into the light."
The cannabis industry is largely unbanked – about 70 percent – and most times, transactions are done using cash. Also, there is a negative perception of the cannabis industry. Without support from banks, conducting business on a cash-only basis is risky, and for local tax collectors, it is expensive and time-consuming. 
Also, Liam DiGregorio, an executive at the blockchain department in Berkeley, emphasized that industries marketing cannabis find it difficult to have bank accounts because cannabis is illegal in the United States, prompting businesses to keep large amounts of cash. 
DiGregorio also said that people believe that political office holders shouldn't have anything to do with cannabis. However, DiGregorio applauded Bartlett's efforts to push past stereotypes.

Cryptocurrency and Cannabis: A Perfect Match
Also commenting on the recent development, was Dan Schatt, co-founder of Cred. Schatt believed that cryptocurrency provides the solution to problems faced by users and cannabis merchants. 
In Schatt's words:
"Not only does crypto result in significant cost reduction for consumers and merchants, but it also enables highly productive tax collection, transparency, and predictability for city and state governments."
In North America, countries like Canada and some parts of the United States have successfully endorsed the use of hemp for medicine and recreation.
It is not the first time cryptocurrency and cannabis are coming together. Back in August 2018, BTCManager reported that cannabis publication company an advocate, High Times, announced it would receive bitcoin and ether for its initial public offering (IPO). 
Also, eToro launched CanabisCare in September 2018 to make investing in cannabis easy for new investors. 
In February 2019, Helix TCS, a cannabis company, purchased blockchain technology company, Amercanex International Exchange, which would enable Helix customers to purchase cannabis on the blockchain platform.