Can India Leapfrog the Rest of the World with Bitcoin Adoption?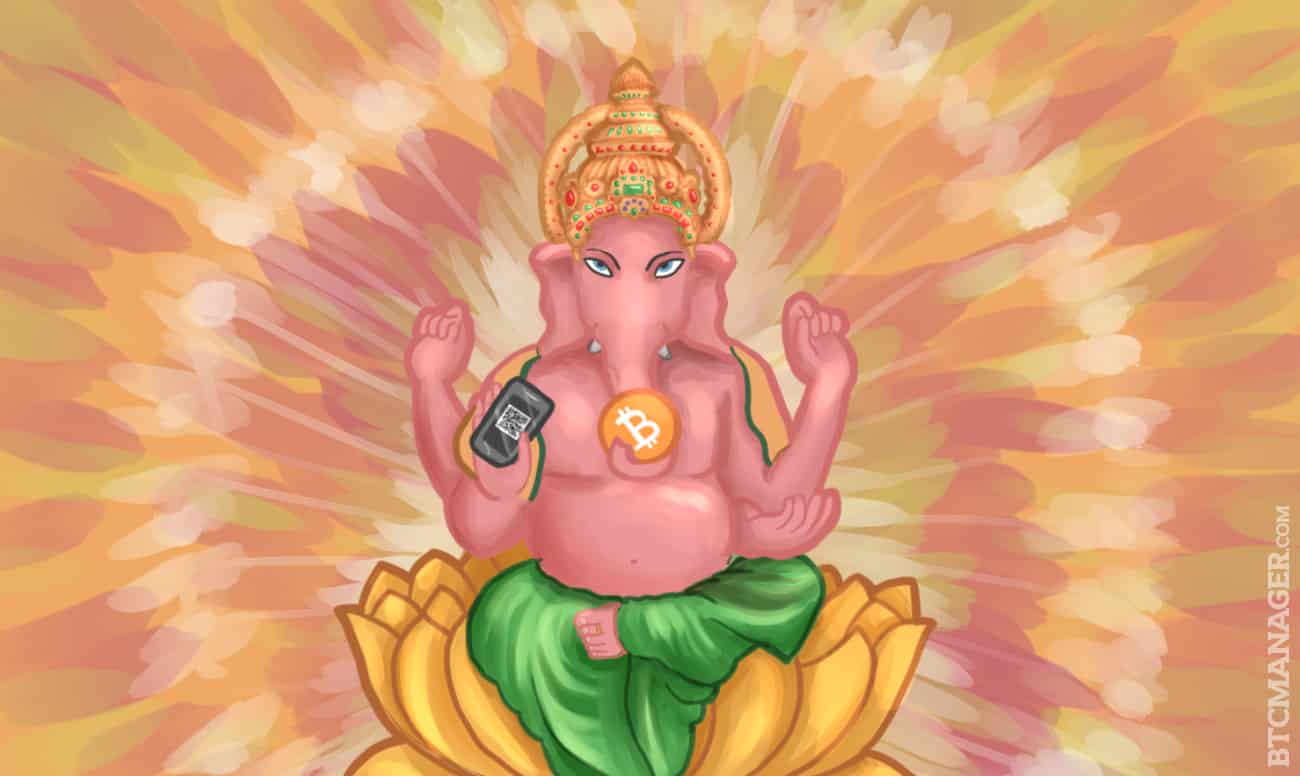 The emerging Indian Bitcoin ecosystem is going from strength to strength. Companies and exchanges are establishing themselves, making it easier for people in India to buy, sell, and trade bitcoin.
For example, Sandeep Goenka, a founder of Zebpay, explains his motivation for setting up the company, "I wanted bitcoin to be as simple to use as Whats App." The app not only allows users to buy and sell bitcoin through their smartphones, but also conveniently pay their utility bills, mobile top ups and even pay for fast food.    
The rising popularity of Bitcoin is highlighted by the fact that Zebpay's app has more than 100,000 downloads to date across Android and iOS devices. One factor that is fuelling this popularity is India's large diaspora, which is approximately 20 million, providing an important source of national income via remittances.
India's Bitcoin Ecosystem Shows Rapid Growth
According to a report released by the World Bank, remittances allows access to the poorest more efficiently than aid. Consequently, India has the most to gain through the adoption of Bitcoin since it is the largest recipient of remittances in the developing world, valued at $69 billion in 2015. While the bulk of remittances to India is to finance daily expenses, China's remittances, at a total of $64 billion in 2015, is targeted mainly at investment.     
Goenka reckons that, "Bitcoin has the potential to save India $7 billion a year in fees charged by American companies like PayPal and Western Union. But more importantly this money goes in the pockets of families which need this money the most."
Furthermore, Coinsecure and OKLink recently announced a partnership which provides access for Indians to a network that has the same cost advantage, global reach and speed of Western Union. Explaining this development Mohit Kalra, Coinsecure CEO says, "Remittances will work over the network created by OKCoin called OKLink. It will enable Indian citizens to send or receive funds either in bitcoin or Indian Rupees from countries around the globe such as China, Hong Kong, Korea, Canada, the Philippines and many more."
On September 29, Unocoin announced that they raised $1.5 million for further development of the company, making this funding round the largest ever for an Indian Bitcoin start-up. The funding was acquired from a combination of US and Indian investors. Given that one of the main investors was Barry Silbert, an advocate of Bitcoin and Ethereum Classic, this signifies India's high potential for Bitcoin adoption. Unocoin's co-founder and CEO, Sathvik Vishwanath, has high ambitions to serve a larger proportion of the population,
"We're honoured to have this type of support from top investors. We started from my small hometown called Tumkur near Bangalore and our goal from the beginning was to make it easy to get bitcoin in India. A few years later, we are now headquartered in Bangalore with 30+ employees, serving more than 100,000+ customers across the country and growing exponentially. Given our steep growth rate, we're looking to serve millions more in the coming years."
Cultural Factors Favour Bitcoin
Shunham Nawariya, a bitcoin trader from India, explains that Bitcoin may not suffer the same image problem as it does in the West, as the prevalence of drug use is a lot lower in India. (Roughly 50 percent lower than in Europe according to the 2016 World Drug Report).
"I have to keep explaining to people that, in India, no one is interested in buying drugs with bitcoin. It's for sending money anywhere, in a few minutes, with no leaks, instead of running around between banks the whole day. And, of course, to stash your wealth."
The fact that gold is culturally significant in India means that bitcoin adoption is likely to flourish since the supply of bitcoin is modelled on the supply of physical gold, hence it is known as 'digital gold'. In 2015, India's total demand for gold bars and coins was 195.8 tonnes and in the first half of 2016, the total demand was 61.1 tonnes, making India second only to China.
As India is becoming more aware of the mechanics behind Bitcoin, there will be an eventual realisation of the similarities to gold, which will intensify the adoption of Bitcoin further. In addition, Bitcoin avoids the issues associated with gold such as storage, transportation, and forgery. Taking all these factors into consideration, it would not be surprising to see India leapfrog the rest of the world with Bitcoin adoption.