Cardano (ADA) Shelley Hard Fork Initiated, On Track for July 29 Upgrade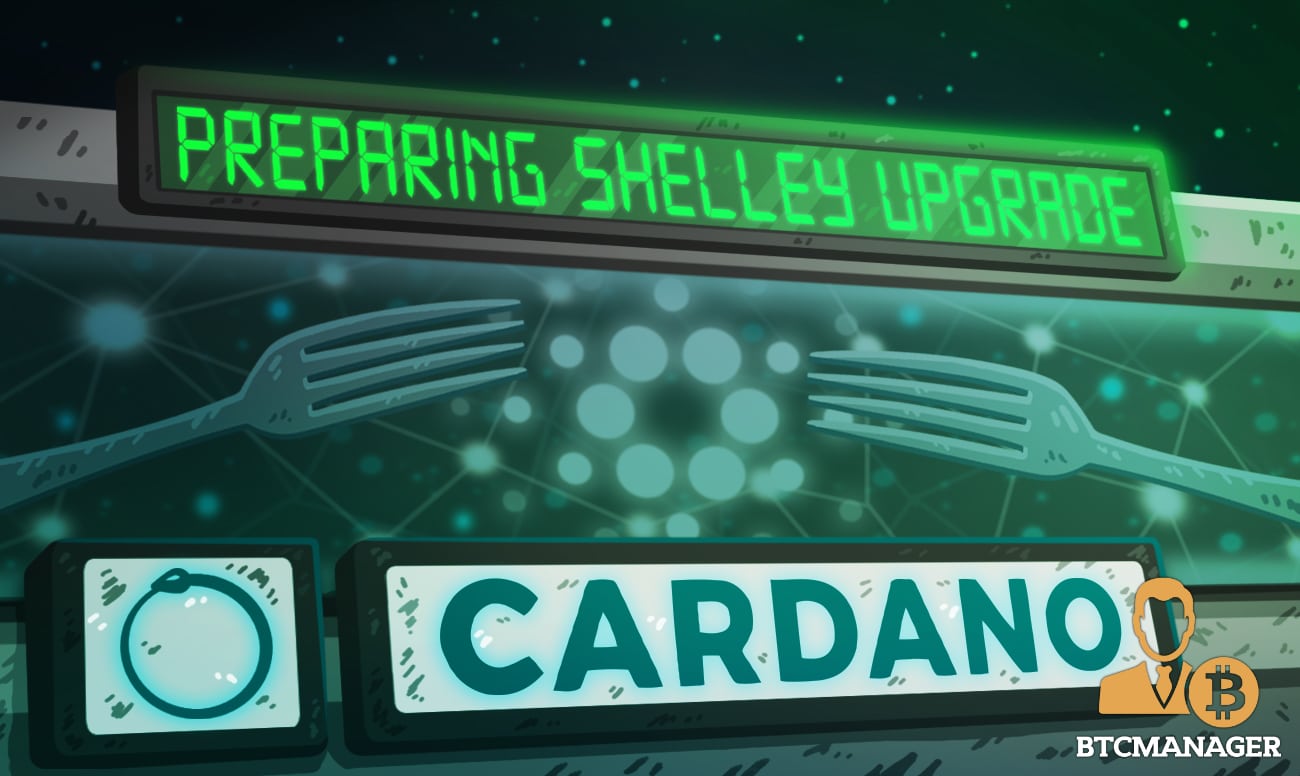 In a new video update, Cardano (ADA) founder Charles Hoskinson announced that the process for Shelley hard fork had officially been initiated.
A New Era for Cardano
Open source public blockchain protocol Cardano is poised to enter a new era with the imminent launch of the Shelley phase slated for July 29.
In that regard, Hoskinson took to YouTube to remark the project had begun the countdown to hard fork Cardano from Byron to Shelley.
Going live: https://t.co/iTz1APNOzI

— Charles Hoskinson (@IOHK_Charles) July 24, 2020
Hoskinson added that during the weekend the engineers would be conducting an exhaustive 72-hour burn-in to go through all the checklists once again. Should no major issue pop-up, the update would be endorsed and the hard fork will occur on July 29 without any hindrance.
He said:
"We have now begun the countdown over the next 5 days to hard fork Cardano from Byron to Shelley. Our las chance to abort will be sometime on Monday, during the weekend the engineers and the QA-team will be conducting an exhaustive 72 hours burn in, to go through all checklists that we have."
Hoskinson thanked all the stake pool operators for continually testing the software and identifying and fixing bugs on the network.
He added:
"From here on out, Cardano is the best cryptocurrency on market when we think about it compared to bitcoin. And as soon as we get native assets and smart contracts, we're the best cryptocurrency, bar none."
Focus on Providing a Full Shelley Experience
Similar sentiments were echoed by Tim Harrison, Director of Marketing and Communications at IOHK.
In a blog post, Harrison highlighted the improvements made to the Daedelus wallet saying that the wallet backend team has been "working around the clock to integrate the latest node modifications."
To provide users "the full Shelley experience," the Daedelus team is adding final UI touches while making sure that every new backend wallet element is properly integrated and tested, the blog reads.
The anticipation for the Shelley upgrade is off the charts which, in part, reflects in the surge in the price of Cardano's native digital token ADA.
At press time, ADA ranks 6th on CoinMarketCap trading at $0.136, up by almost 11% in the 24-hour trading period.