Cardano-based Smart Contracts Surpass the 3000 Mark For the First Time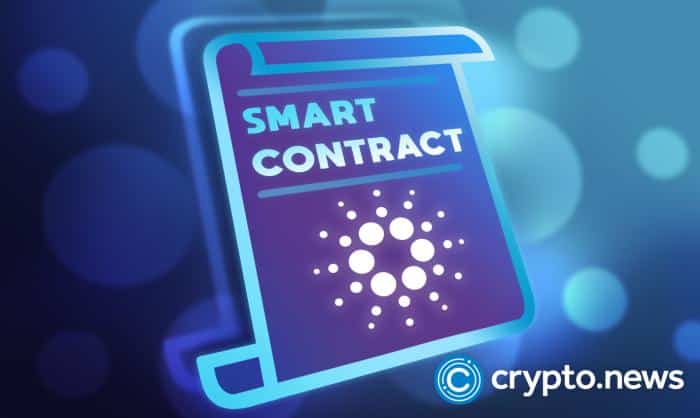 Cardano-based Plutus smart contracts have set a record, surpassing the 3000 mark for the first time since their innovation. According to a recent research, the smart contracts registered 3002 walls as of the start of this month. The rise comes as investors anticipate the release of the Vasil hard fork soon.
Cardano-based Plutus Smart Contracts Record a Milestone
Since September 2021, Cardano has had some significant innovations that included the incorporation of the functionality of smart contracts. The incorporation enabled the blockchain to improve its scalability.
According to a recent research done on the digital asset's growth, Plutus Smart Contracts have reached 3000+ scripts. The rise follows the anticipation of the Vasil Hard Fork event(Plutus script). Vasil's introduction could improve Cardano's decentralized development, improve Plutus language development, introduce a diffusion pipeline and reduce the latency of block transfer.
The researched graph demonstrates the current operating Plutus-based smart contracts on the Cardano blockchain. The current increment number since August 2nd stands at 3,015. In addition, the Alonzo hard folk allowed Cardano to issue Decentralized finance (DeFi) application programmability and a development platform for the community developer.
On 7th July, Charles Hoskinson, Cardano's CEO and innovator, responded to the claims of Vasil hardfork being detrimental. Thorchain, a crypto Twitter enthusiast, claimed Cardano's smart contracts are incompatible with the Vasil Update and needs to be rewritten. Hoskinson said that the network had taken the necessary actions to ensure compatibility with the changes. Therefore, there's no need to rewrite the network.
Charles argued that the claims and assertations were enhanced by trolls he called 'stupid.' Moreover, he accused the trollers of spreading rumors.
Update for Vasil Hardfork
Charles Hoskinson went live on YouTube on August 1st and declared that he doesn't anticipate further delays. Additionally, he believes the Vasil hard fork is under control, and the upgrade seems to be on its final test stage. The digital asset innovator uttered that things are in the right direction and could anticipate a sooner release of the network.
However, he noted that a few edging situations must be sorted out for the upgrade to launch successfully. Cardano's team will release the update in mid-August, enabling Cardano's users to securely and easily stake Cardano via the bank's institutional-grade platform to produce rewards.
More details about Vasil Hard folk
Input-Output(IOHK) reported that the network had successfully deployed the Vasil hard fork on its testnet and tests were underway on July 4th. According to Hoskinson, the full deployment of the Vasil upgrade will take place within this month, and it is expected to enhance scalability and network performance.
With the upgrade, Cardano hopes to make some strides in the crypto community, and will probably see the native asset, ADA, push past its current struggles in the bear market.