Cardano Flaw Initiates a Possibility of Nodes to Illegally Alter Transaction Orders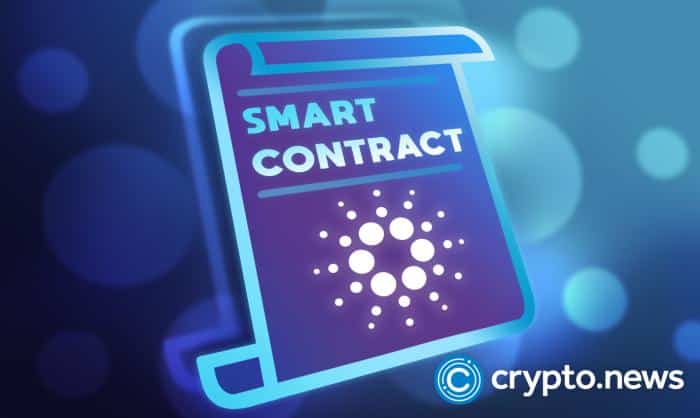 According to the co-founder of Adahandle and the owner of Blade Pool, two of SundaeSwap's Scoopers, Stake pool operators (SPOs) in Cardano (ADA) may probably avoid transaction sorting in the blockchain's Mempool and prefer particular transactional operations.
A Backed Up Accusation
In response to a tweet made on October 16 by $conread, who asserted that he had examined and demonstrated the ability of SPOs to deny new payments from all other peers and only approve them from selected DEXs, for example, that may reward him a fee. In this particular situation, he says he could offer this service if he's minting enough blocks. According to $conrad, this might be used to prevent someone from accessing money if their Adahandle is outlawed.
How the Network Handles Transactional Operations
Cardano is a highly mutative blockchain network that aims to revolutionize the industry and its practical uses. However, the scope of blockchain creation and implementation will undergo significant modifications due to the most recent developments in cutting-edge blockchain technologies like Cardano.
The architecture of Cardano's transaction processing system allows for the execution of transactions following the fees the sender is willing to pay. To create a transaction on Cardano, a user must utilize the Cardano client program. This transaction is distributed to all nodes and added to the blockchain.
A clever contracting mechanism has been added to the Proof-of-Stake (PoS) network's first-come, first-serve transaction processing structure. With the Alonzo hard fork, the platform went live in September 2021.
The Hard Fork Debut
The Alonzo hard fork made possible the much-awaited inclusion of intelligent contract capability on the Cardano network. Computer programs known as smart contracts run independently when specific predetermined criteria are satisfied. The Alonzo upgrade would enable anybody to design and deploy their smart contracts on the Cardano blockchain, opening the door for native decentralized applications (dapps).
The system upgrade marked the conclusion of the Shelley period of Cardano and the start of the Goguen phase, which is anticipated to roll out entirely sometime around the third quarter.
Testnet development had been a top priority for programmers across the network, who adhered to a roadmap with clear checkpoints called 'eras' and focused arduously on them.
Can SPOs Hinder Transactions?
Adahandle's co-founder notes that there is no proper definition of whether Cardano can solve the Minimum Extractable Value (MEV) issue that bedevils Ethereum (ETH) and other account-based blockchain applications. The developer has acknowledged that it is conceivable for SPOs to favour some transactional operations over others, which might spell trouble for projects, especially DEXes, that are already in use or that aim to go live on the system.
Several DEXes Reliant On The Network's Structure
Due to Cardano's distinctive nature, DEXes like SundaeSwap must rely on off-chain engines. In exchange for an ADA fee, Scooper nodes are used by SundaeSwap to "create and submit a trade which conducts numerous swaps against the automated market maker (AMM)."
The ability to act in SundaeSwap's and the developing Cardano DeFi community's best interests rests with the trustworthy and powerful Scooper node operators.
One user suggested that the absence of documentation might be caused by the incapacity of Cardano's default node rules. The Mempool must be mechanically monitored to identify whether SPOs violate Cardano's first-come, first-served design and to thwart any nodes involved in tampering attempts.