Cardano is at crucial point as whales trigger interest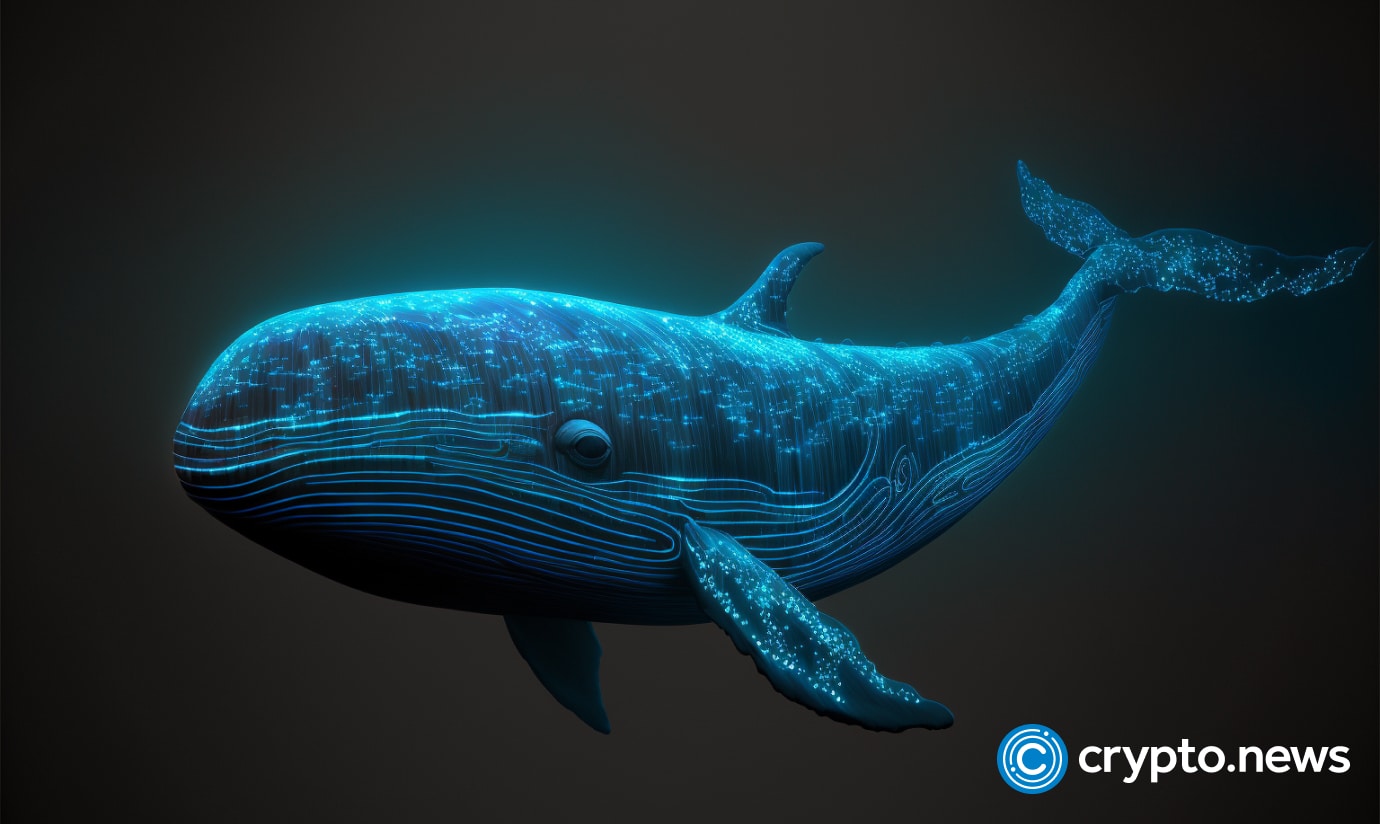 Cardano (ADA) is currently in a crucial position amid a blend of bullish and bearish pointers that could either serve as support on its journey to recover the 82% loss of last year or cause the asset to shed off the 45% witnessed since the start of the year.
Increased ADA whale activity drives demand
Behavior analytics system Santiment highlighted these metrics as they sought to address the current state of Cardano in a recent article. Chief among these bullish pointers is a noticeable uptick in whale activity which has contributed to the surging interest in ADA. 
ADA has experienced a considerable spike in the volume of whale transactions since the beginning of February. On a daily basis, there is an average of roughly 1,700 transactions valued at $100,000 or more, indicating a significant increase from January's average of about 300 transactions. This sudden surge in trading activity points to a massive uptick.
Santiment highlighted this uptick in whale transactions last week, revealing that the last time ADA witnessed such a high level of whale activity was in May 2022. This increase in whale activity comes at a point when the asset is attempting to recoup the values lost last year, and it, in turn, drives more demand.
According to a report from whale-tracking resource WhaleStats, cardano recently emerged as the most traded token among the 100 largest whales on the Binance Smart Chain (BSC). This is a testament to the increase in whale interest.
Moreover, the collapse of FTX last November triggered a significant ADA accumulation trend by large investors (whale and shark addresses) holding 10,000 to 10 million ADA. The addresses have amassed a total of 659.53 million ADA (worth roughly $235.5 million) since Nov. 9. This is a positive sign as it signals massive demand.
Another bullish pointer is ADA's current discount price which should present an attractive buy zone for investors. Investors typically prefer to buy assets when prices have significantly dropped, this pattern is often referred to as "blood in the streets." Given cardano's two-week price correction and the 82% drop of last year, purchasing ADA at its current price presents a lower risk compared to the usual times in cardano's history.
Circulation struggles amid a decline in active addresses
Conversely, ADA is currently witnessing some bearish metrics that might repel investor interest. One such metric is the issue with token circulation, as revealed by Santiment's Mean Dollar Invested Age indicator. Coins invested in the Cardano network remain inactive for a more extended period. The average duration that coins remained in an address was 267 days six months ago. However, this figure has recently increased to 407 days.
In addition, unique daily addresses on the cardano network have begun to reduce. Following a rise to the peak of 85,000 addresses last November, daily unique addresses have been declining, reaching an average of 62,000 addresses as of press time. Data from Messari shows that active addresses in the past 24 hours currently sit at 49,284.
Meanwhile, ADA is currently trading for $0.3614, up by 3.21% in the past 24 hours, making it the biggest gainer among the top 10 assets by valuation. The asset is attempting to reclaim the Sunday highs of $0.372 following a sharp drop from the price territory.