Cardano whale activity spikes to a 9-month high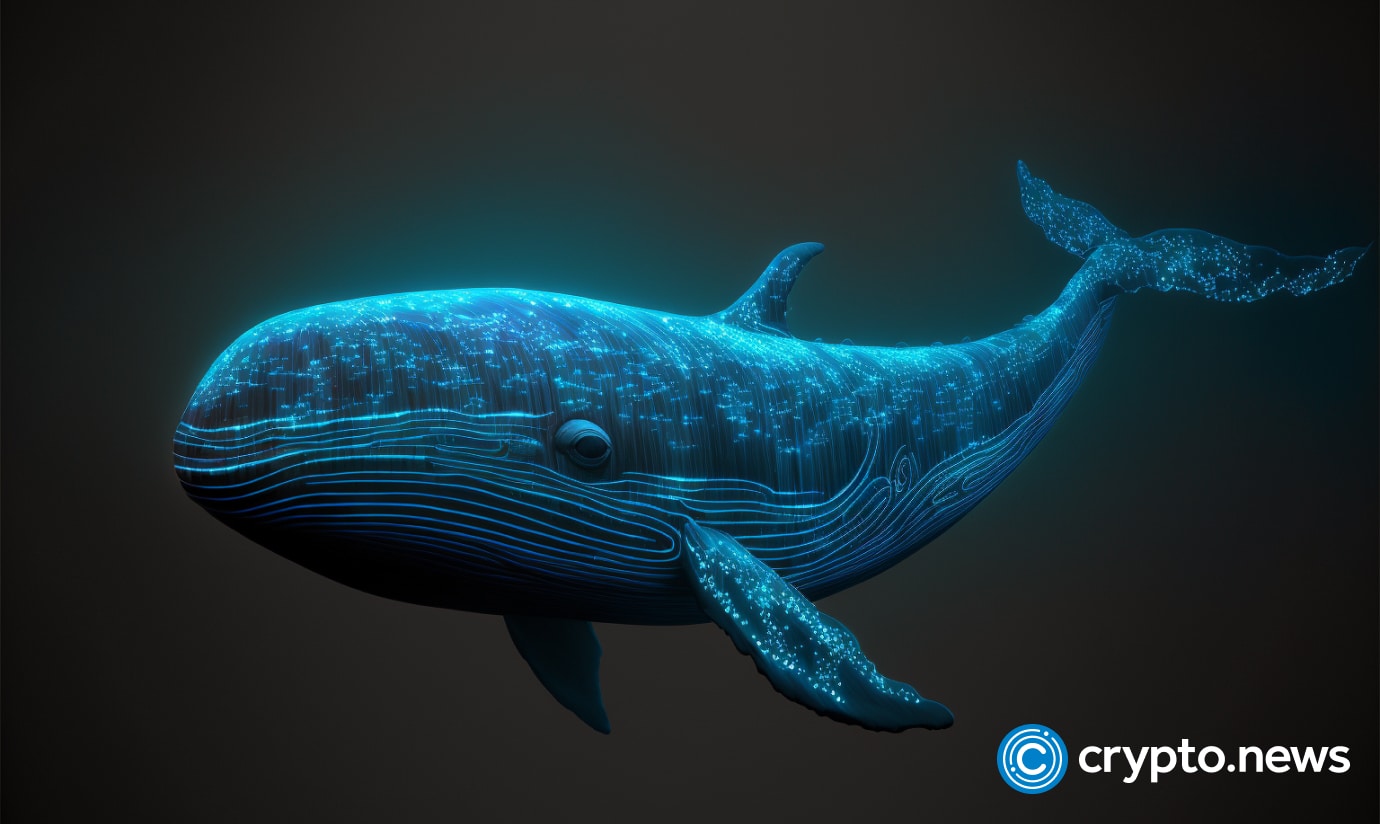 Crypto intelligence platform Santiment has noted that Cardano is experiencing the whale activity. The network has been recording transaction numbers that have not been seen since May 2022.
The bullish tsunami that began on the cryptocurrency market at the turn of the year has, for the most part, dissipated. Nevertheless, the increased activity of cardano (ADA) holders in recent days has presented the digital asset with the possibility of another round of significant price rises.
The altcoin has seen a rise in the number of whales since the beginning of 2023, when the number of addresses holding between 1 million and 100 million ADA increased by 36. In the meantime, cardano skyrocketed by 59% during the same period.
Cardano price prediction
In comparison, cardano recorded a comparable number of transactions between May 11 and May 17, accompanied by a 36% price surge from that week until its local top in June, as noted by the on-chain platform. This suggests that a situation similar to the one described above could occur again.
It is worth noting that the cardano ecosystem has been attaining milestones in other areas, such as the steady expansion of its network, reaching 5,000 intelligent contracts as of Feb. 2 after adding functionality for smart contracts in September 2021.
Cardano is now ranked second among the leading innovative contract crypto projects in terms of staking market value, recording a valuation of $10.4 billion, and in regards to GitHub development work, with 701 events, thanks to the consistent effort of its staff.
Cardano price today
At the time of writing, Cardano was traded for $0.39, reflecting a climb of 2.4% in the past 24 hours and a 25.66% increase in its 24-hour trading volume.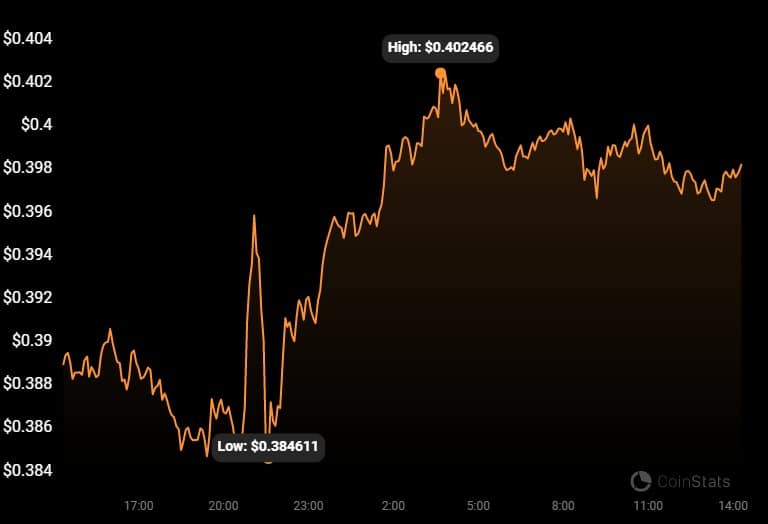 Whether or not cardano sees its price continue to rise, depends not only on the continued development of its ecosystem and other positive developments related to it but also on the broader crypto and macroeconomic landscape. Most people have a positive outlook, judging by the activities of the whales.