Cardano Partners South Africa National Blockchain Alliance to Foster Technology Adoption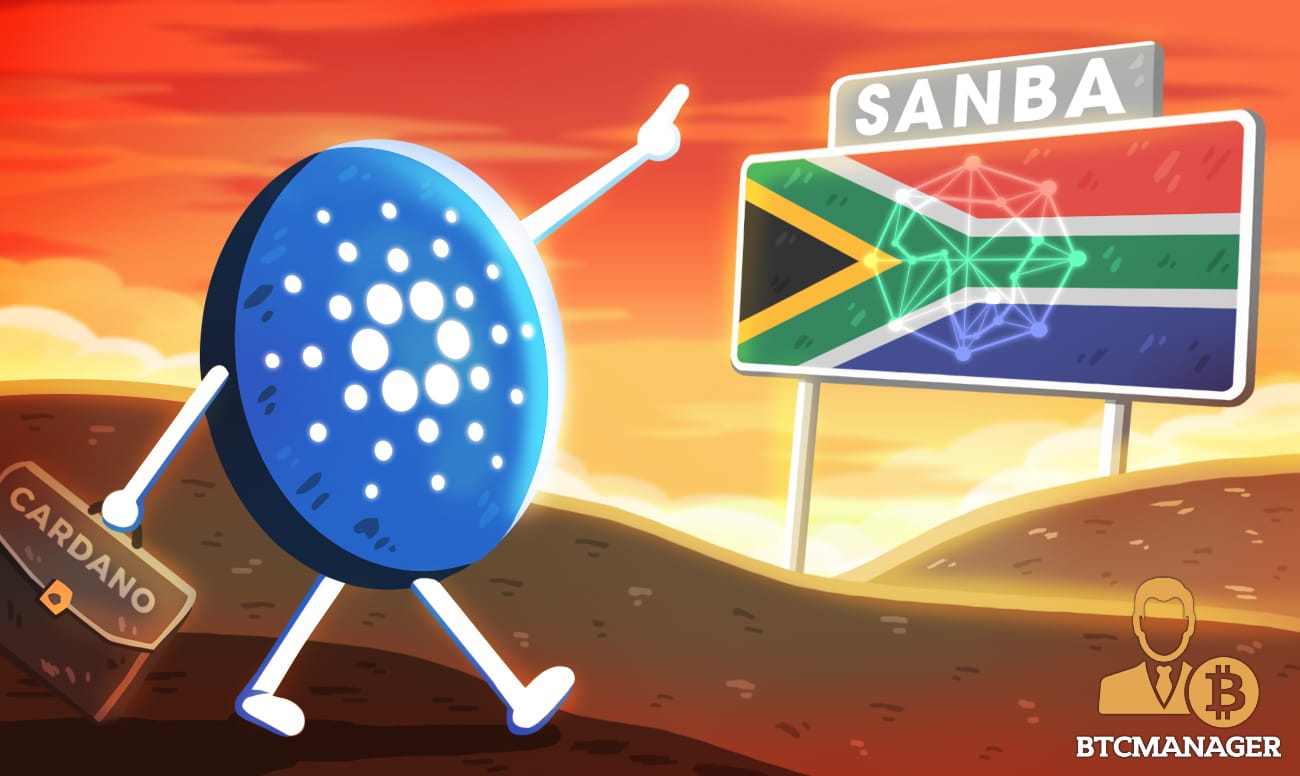 On April 7, 2020, decentralized smart-contract platform Cardano (ADA) announced that it had partnered with the South African National Blockchain Alliance (SANBA) to explore ways to expand its footprint in the African country.
Cardano to Drive Blockchain Adoption in South Africa
In a bid to expand its footprint in Africa, Charles Hoskinson-led distributed ledger technology (DLT) project Cardano has inked a partnership with the SANBA to help the country leverage the benefits of blockchain technology for economic growth and technological advancement.
For the uninitiated, the newly formed SANBA is a partnership between the state, business community, academia, and civil society, to foster the use of blockchain technology in South Africa. The initiative has the backing of the South African Government, State Department of Science and Innovation, Council for Scientific and Industrial Research, and Office of Digital Advantage, among other institutions.
Per the official announcement, South Africa is a "key market" for Cardano in that it sees a huge potential for the adoption of blockchain-based apps and services in the nation. Essentially, Cardano aims to develop, over time, a blockchain-driven infrastructure that ensures economic inclusion throughout the African region.
With regard to the possible use-cases of DLT in the region, the announcement reads in part:
"Possible applications include developing greater transparency to reduce fraud, building digital identities for municipal services and bolstering developing economies with virtual currencies. The world's first third-generation blockchain set its sights on strengthening the economies in emerging markets through decentralized innovation. The potential collaboration with SANBA is the first step in delivering game-changing technology to enhance Africa's dynamic and diverse economies."
In fact, this is hardly Cardano's first move into Africa. BTCManager previously reported how Cardano founder, Charles Hoskinson, had signed a deal with the Ethiopian government to onboard local developers to leverage Cardano's blockchain and develop the AgriTech sector.
Cardano Inches Closer to Shelley Upgrade
While the ADA community continues to expand its footprint the world over, the team is particularly looking forward to the highly-anticipated Shelley upgrade.
BTCManager reported on February 21, 2020, how Cardano had successfully carried out the Ouroboros Byzantine Fault Tolerance (OBFT) hard fork as part of its journey toward the launch of Shelley.