Cardano whales amass $116m as on-chain volume soars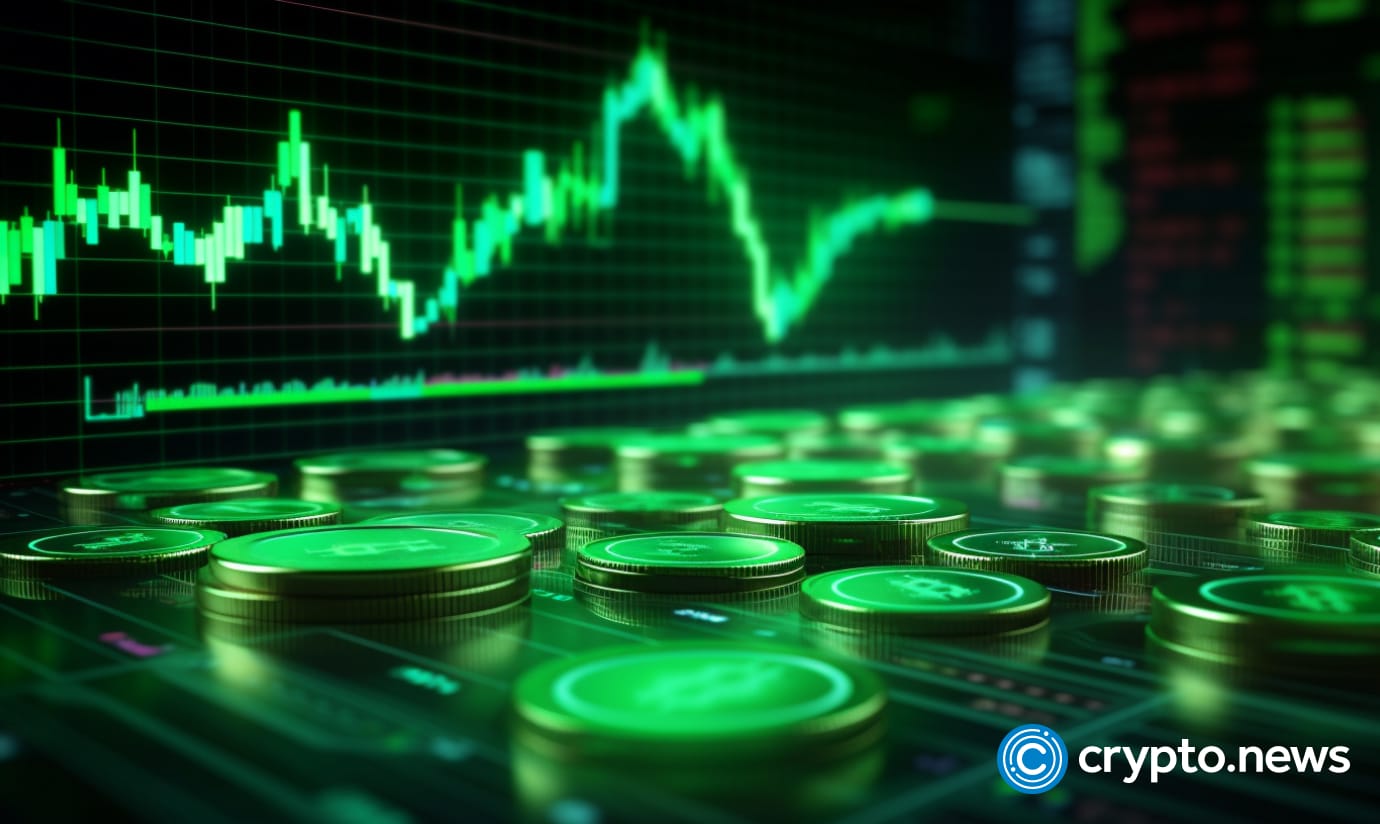 Cardano (ADA) shark and whale addresses have amassed more tokens amid the persistent downturn, accumulating $116 million worth of ADA in two months.
This accumulation trend coincides with a consistent rise in on-chain volume.
Santiment disclosed on Aug. 8 that whale and shark addresses holding between 100,000 and 10 million ADA have been buying the dip. As a result, the rate of ADA's circulating supply collectively held by these addresses has surged to levels not witnessed since September 2022. 
Similarly, transaction volume has continued to rise over the past six months. Following the low in February, transaction volume gained momentum, particularly after ADA's price skyrocketed to the yearly peak of $0.46.
The market witnessed a conspicuous spike in transaction volume in April. Interestingly, this spike in volume coincided with a massive decline in ADA's price, as the asset plummeted 17.9% to a low of $0.3789 over the six days leading to April 21.
This price downturn also marked a significant drop in the cumulative balance of wallets holding 100,000 to 10 million ADA. This suggests these wallets participated in a selloff, potentially exacerbating the price decline.
However, following the market turbulence, transaction volume and the cumulative balance of these ADA addresses have consistently risen.
This accumulation pattern has led these addresses to add a substantial $116.1 million worth of ADA to their holdings since May 21, according to Santiment. They collectively hold over 34% of the total ADA supply.
Simultaneously, as these addresses accumulate ADA tokens, weekly transaction volume has surged to an impressive 67 billion ADA, a level unseen since September 2021.
Development activity increases amid drop in holders
As Cardano's ecosystem flourishes, Santiment's data also sheds light on the network's development activity. Although it experienced a slight drop from August 2 to August 5, development activity on the Cardano network remains notably robust, with a value of 21.58.

In contrast, ADA's price slide from the high of $0.3793 in late July has led to a moderate reduction in the number of ADA holders. The total number of holders now stands at 4.45 million, reflecting the impact of the persistent price decline.
While the network's development activity remains steady, the decline in ADA holders mirrors the challenges of fluctuating market conditions. ADA is trading for $0.2909 at reporting time, struggling to reclaim the $0.30 territory.