Cathie Wood expects inflation to decline in 2023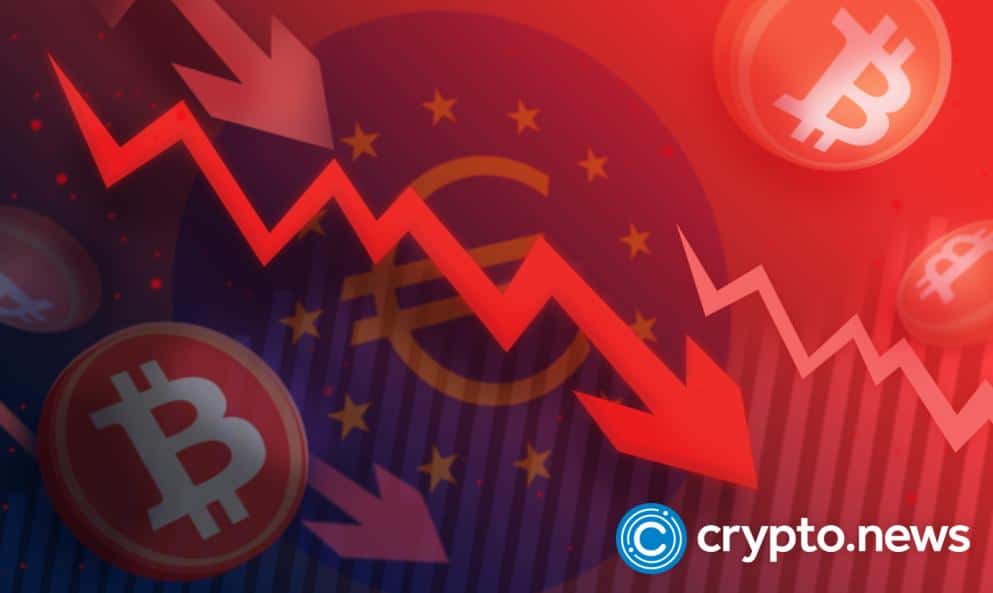 ARK's Cathie Wood is a well-known crypto personality and has gained media attention since 2022 began.
Cathie Wood is a renowned stock picker and the creator of the $60 billion ARK Invest, which invests in cutting-edge technologies like genomics and self-driving cars. Wood founded ARK in 2014 with the intention of packaging active stock portfolios in an ETF structure after working for other investing businesses.
Over the previous five years, her flagship $23 billion Ark Innovation Fund has returned an average of roughly 45% annually.
Cathie Wood's rise to glory
Cathie Wood made a name for herself as a master of the contemporary exchange-traded fund last year (ETF). Her flagship Ark Innovation ETF (ARKK) recorded spectacular returns of 153% in 2020, far outpacing the performance of the whole stock market. ARKK has generated an average yearly return of more than 40% during the last five years.
Despite this year's struggles for ARKK and another of the company's funds, Ark Genomic Revolution ETF (ARKG), investor money has continued to flow in, and CEOs like Elon Musk want to appear on her program, especially now that she recently stacked up more shares in cryptocurrency firm Coinbase and Tesla. Investors have held on despite Wood's products' rocky route over the past several months.
A look into Cathie's ARK investment
The emphasis of Ark Invest is "disruptive innovation," which enables the company to invest in businesses whose goods and services are anticipated to satisfy the demands of a planet that is experiencing a crisis.
The fundamental position taken by Ark is that technology will be the most successful means of resolving these challenges and that a disruption-first mentality would be the primary route to increasing profits.
"We're all about finding the next great thing. Those who adhere to the outdated criteria are not concerned with the future."

Cathie Wood.
Even though ARKK and ARKG have recently lagged, both funds have dominated the market over the past five years. Since the summer of 2016, ARKK, which comprises tech giants Tesla, Zoom, Coinbase, and Shopify, has surged by nearly 450%.
In contrast, ARKG, which invests in businesses like Regeneron Pharmaceuticals and Teladoc Health, a provider of virtual healthcare, is up nearly 340% over the same period. ARKG also targets innovations like molecular diagnosis and genetics.
With the ETFs' year-to-date falls of 9% and 15%, investors who bought either ARKK or ARKG in 2022 have little cause for celebration. Many of Ark's tech-focused investments have seen their shares fall this year as investors switched their attention from growth companies to economic recovery plays, depressing the value of Ark's ETFs.
Despite the recent dip, investors still believe in the Ark ETFs. They are investing even more in Wood, indicating that the downturn presents a perfect time for a purchase. For instance, ARKK's total assets under administration have increased to a staggering $22.6 billion due to inflows of around $5.9 billion this year.
Wood's 2023 market outlook predictions
Cathie Wood previously said she "wouldn't be astonished" if inflation started to decline in 2023. Wood, who believes deflation poses a much more significant risk than inflation, claims that the current global macroeconomic environment is comparable to the 1920s and 80s.
She believes the Roaring Twenties, the last time many general-purpose technologies arose simultaneously; telephone, electricity, and the internal combustion engine, could be their future if inflation unwinds as predicted.
According to Cathie Wood, the Fed's latest interest rate increases are a "major error." She claims that the Federal Reserve, established in 1913 and faced with its first significant inflationary crisis, increased interest rates by less than a factor of two from 4.6% to 7% in 1919–1920.
In Wood's opinion, the Fed made a colossal error by increasing interest rates, although inflation was significantly lower this time.
She says that interest rates are bound to shock on the low side of projections next year, ushering in the Roaring Twenties of this century, if inflation falls below the Fed's 2% objective and economic growth disappoints.
"We wouldn't be shocked if general inflation started to decline in 2023."

Cathie Wood.
Will Wood's fund rocket higher in 2023?
Many experts think there will soon be another, even more significant, reversal in Cathie Wood funds. The issue with stocks is that they neither increase nor decrease in value indefinitely. Stocks in Cathie Wood have dropped too far and too quickly, reaching oversold and undervalued levels while some significant triggers for a turnaround are approaching.
Cathie Wood's funds were destroyed in 2021 and '22, increasing the possibility that they will make a massive comeback in 2023.
Looking at some of the top Cathie Wood funds' consensus 12-month-forward expert price expectations, Block's stock has a 97% upside potential, Coinbase'stock has a 53% upside potential, Roku has a 32% upside potential, Zoom has a 28% upside potential, and UiPath (PATH) has a 40% upside potential.
Owing to these potential predictions put forth by analysts, Wood's stock could see a significant rise in her funds in 2023.