CBDC: Chinese Residents Can Now Convert DCEP to Cash at ATM Points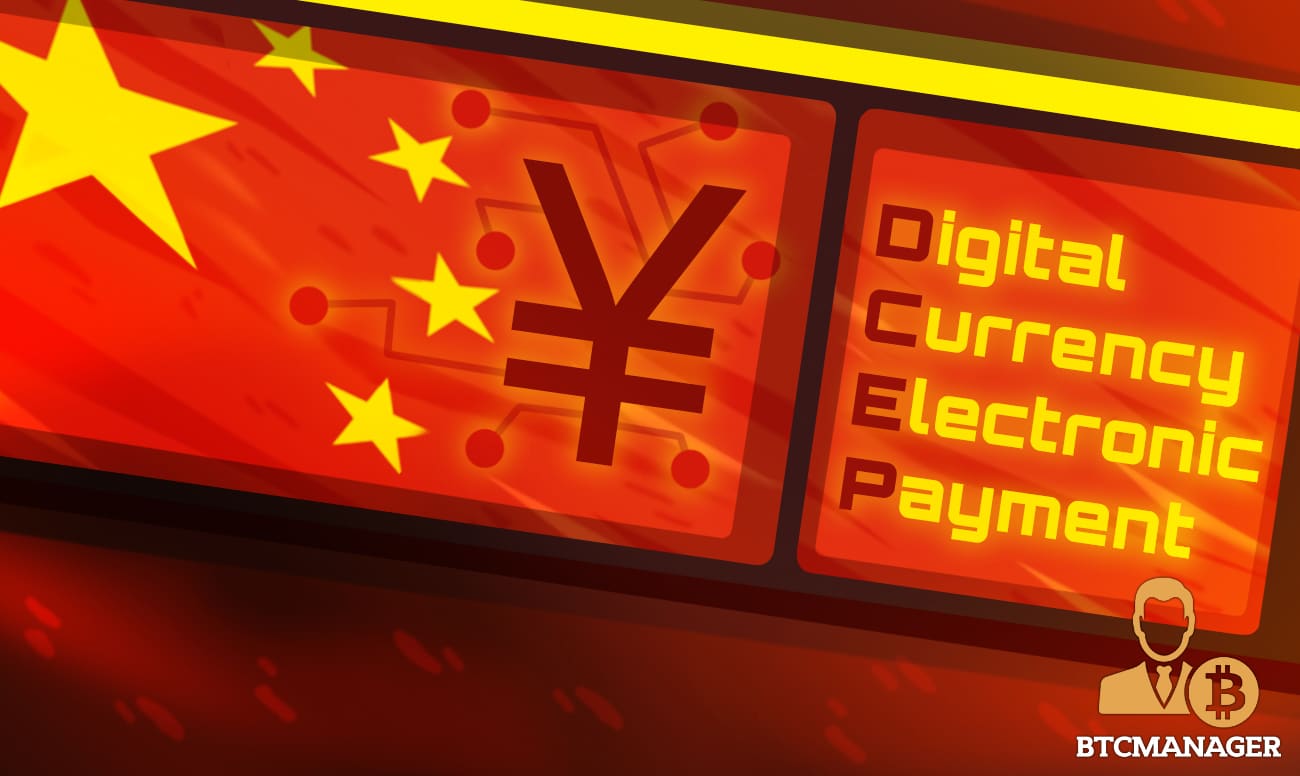 The Industrial and Commercial Bank of China (ICBC), has now made it possible for Chinese residents to easily exchange their DCEP, the nation's digital renminbi for fiat yuan and vice versa, at thousands of automated teller machine (ATM) locations in the country, according to a report on June 18, 2021.
ICBC Introduces Digital Yuan-Cash Conversion
While apex banks in various jurisdictions are now in the advanced stages of their digital currency projects, China remains head and shoulders above its peers and the Asian giant has reached yet another significant milestone in its central bank digital currency (CBDC) journey.
Per sources close to the latest development, the Industrial and Commercial Bank of  China (ICBC), a state-owned financial institution that has been in existence since January 1984, has now made it possible for people to easily exchange their fiat renminbi to the digital yuan and vice versa at more than 3,000 ATM machines in the city of Beijing.
Notably, the ICBC has become the first commercial bank in the country to add support for fiat-digital yuan conversion at ATMs in the entire nation, alongside the Agricultural Bank of China (AgBank), one of the country's "big-four" banks, which has also added the feature at over 10 automated teller machines in the Wangfujing shopping area of Beijing.
CBDCs Becoming a Thing 
So far, China's CBDC project has been working out as planned, as the People's Bank of China (PBoC) has successfully carried out several trials of the digital yuan in various cities of the nation in recent months. 
Though reports have it that early users of DCEP are not entirely excited over it, this June alone, China's central bank has given out $6.2 million worth of its digital yuan token to residents participating in the latest phase of its CBDC trial and the country is now looking to start paying workers' salaries with the digital currency. 
Just over a decade since Satoshi Nakamoto created the world's first cryptocurrency, bitcoin (BTC), thousands of distributed ledger technology (DLT) based digital currencies have been launched, providing the masses with a faster and cost-efficient way of making payments and exchanging value globally.
The success of bitcoin and other cryptocurrencies over the years has spurred traditional financial institutions to start paying close attention to blockchain technology, especially in terms of developing their own digital assets. The Bank of International Settlements (BIS) has predicted that at least 20 percent of the world population will have access to CBDC by 2024.