Celsius Network Files a New Coin Report Showing a $2.5 Billion Balance Gap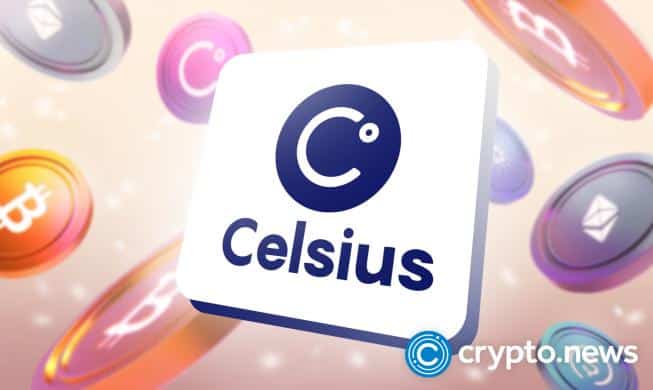 Celsius Network has just released its latest bankruptcy coin report, which hardly makes for better reading than the previous one filed in August.
Celsius Using Market Prices to Value Crypto Assets
The report, made public on September 14, shows that the crypto lender still has net coin liabilities worth $6.1 billion against total coin assets under management valued at $3.6 billion.
The new figures show a $500 million and $200 million drop in liabilities and assets, respectively, from the previous numbers revealed last month. In the August coin report, Celsius's net liabilities stood at $6.6 billion, while its total coin assets were valued at $3.8 billion.
The drop in values reflects the drop in prices of various digital assets in the broader crypto market. The crypto lender's portfolio comprises more than 25 different cryptocurrencies, including Bitcoin (BTC), Ether (ETH), USD Coin (USDC), and its native CEL token.
Most of these assets have been taking a buffeting in the ongoing crypto winter, which has seen even coins with underlying solid fundamentals, such as BTC, lose more than half of their all-time high price at one point.
According to the coin report, shared on Twitter by the renowned bankruptcy lawyer David Adler, the longest negative position was a $1.8 billion deficit for BTC. The company's ETH holdings were also in the red for about $985 million, while its USDC holdings showed a balance gap of $666 million.
Celsius is also short on coins like Polkadot (DOT), Cardano (ADA), Synthetix (SNX), and Polygon (MATIC). However, its CEL assets are valued at nearly $930 million, with total liabilities of $394 million, resulting in a positive balance of more than $530 million.
Celsius Is Watching the Ethereum Merge
In other news, Celsius has indicated it is monitoring developments surrounding the highly-anticipated Ethereum Merge.
In a series of tweets posted on Tuesday, the crypto lender stated it would be tracking questions its customers might have regarding forks and airdrops that could possibly result from the Merge. Celsius also said it was keeping an eye out for opportunities that may come out of the Ethereum Merge to maximize the value of its assets.
At the time of writing, the commencement of the Merge was only 9 hours away. The transition of the Ethereum network to a proof-of-stake (PoS) consensus mechanism promises to deliver significant energy efficiencies for the second most valuable cryptocurrency, which currently has a market cap of just under $200 billion.
Celsius Network Plotting Comeback as Crypto Custodian
And finally, reports have emerged that Celsius is planning to rebuild itself as a trustless custodian of crypto assets. Company CEO Alex Mashinsky outlined the plan at a closed all-hands meeting with Celsius employees on September 8.
According to a recording of the meeting shared with crypto enthusiast Tiffany Fong, Mashinsky and fellow Celsius executive Oren Blonstein said there are plans to reinvent the crypto lender as a crypto custodian focused on storing people's digital assets for them.
Mashinsky stated that the new project was codenamed "Kelvin" after the temperature measuring system. The Celsius CEO compared the proposed post-bankruptcy rebranding to similar turnarounds at the airline company Delta and the soft drink manufacturer Pepsi. The two companies went bankrupt in 1931 and 1926, respectively, but both returned stronger and more popular. Mashinsky hopes that Celsius can replicate the success of the two icons of corporate America.