Celsius Network's lawyer trades courtrooms for troubled boardrooms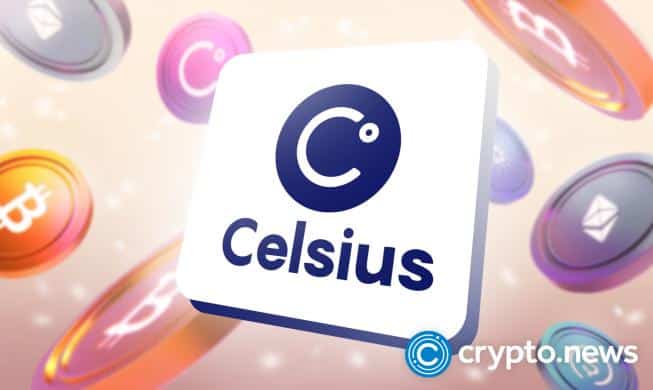 Zovio Inc. was bleeding funds and facing a crippling court setback this year when Jon Henes, a senior restructuring lawyer now in public relations and whose biggest client is insolvent crypto lender Celsius Network, stepped on the scene. But this time, he wasn't dispensing legal counsel.
Instead, he took on the role of a bankruptcy whisperer, remaining quiet while assisting Zovio's CEO in convincing the board of directors to sell everything, settle debts, and close the publicly traded firm without resorting to an expensive Chapter 11 case. If the plan is successful, shareholders will likely receive nothing, but staff will keep their jobs, and the services provided to tens of thousands of students will remain.
Henes has been the go-to-guy for troubled companies
Zovio CEO Randy Hendricks recruited Henes because he got numerous calls from companies that help you go bankrupt. "In this case, I thought that was just loose, lose, lose," the CEO said.
Henes's latest endeavor, C Street Advisory Group, is not your usual corporate communications agency because Henes has much more experience providing legal counsel to insolvent, debt-ridden businesses than drafting press releases or mingling with the media.
The organization, which assists in developing strategies on anything from insolvency to brand management and then sells these policies to concerned shareholders, creditors, and the general public, was founded by the guy who left a nearly 20-year career at the legal juggernaut Kirkland & Ellis last year.
How Henes got involved with Celcius
In the first year of business, the startup acquired 25 clients. His most prominent client is the insolvent cryptocurrency lender Celsius Network LLC, which C Street is managing PR for after it became one of the first sizable virtual currency businesses to tumble into bankruptcy proceedings despite declining cryptocurrency values.
Henes became interested in communication because of politics. The involvement in Kamala Harris's presidential campaign in 2019 was made possible by Henes's oldest son. Later, he was appointed the California Democrat's national finance chair and assisted in raising $40 million for her candidacy.
Henes stated in an interview that he realized the potential of communication and became captivated. Then, like so many others did, he began to consider his life, my work, and his next moves.
Zovio CEO takes notes from Henes
Henes accompanied Hendricks during board meetings as part of the Zovio engagement, assisting with questions concerning bankruptcy and the advantages of avoiding it. Hendricks claimed that the corporation had tried to sell itself as a viable business but had failed.
Henes guided as Hendricks developed a plan to borrow money for a brief period, then sell each of Zovio's three divisions separately.
According to regulatory records, the company's cash hoard had decreased from more than $300 million at the end of 2016 to around $28 million in five years.