Celsius releases cryptocurrency conversion rates for creditors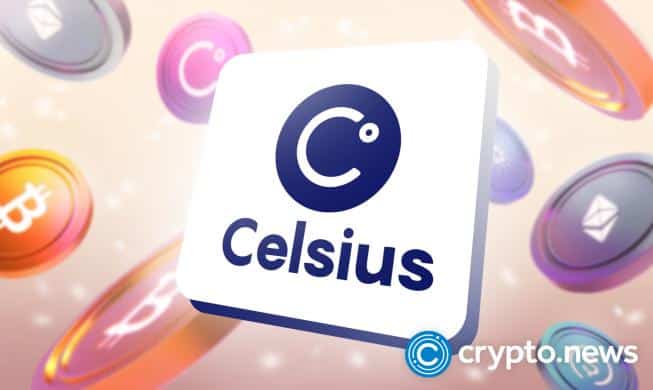 Under bankruptcy rule 1009, the court ordered the debtors to amend their schedules on November 17, 2022. In the latest development, the customers will file for proof of claims based on the conversion rates from the day Celcius filed for bankruptcy on July 13, 2022, according to a Twitter post by David Adler, Bankruptcy Partner at McCarter & English, LLP.
Celsius sets the conversion rate
To come up with the filing, Celsius consulted with the official committee of unsecured creditors and the Series B preferred holders before filing the Conversion Table.
During the ordinary course of their business, Celsius used various pricing feeds to determine the prices of their coins. These include CoinPaprika and Coingecko. The company's pricing engine, known as CPS, was used to determine the prices of its various coins. It was powered by five external sources, which included Coinmarketcap, Chainlink, Coingecko, Fixer, and CoinPaprika, to determine the price of a coin.
The system considers various factors, such as the closing prices, average values, and ten-day lows for each input. In some cases, only one input is used due to the availability of all the necessary coins.
Multiple inputs allowed CPS to reduce the risk of getting an inaccurate price due to the data points that are only sometimes accurate. Also, the platform supported different coins by having a wider variety of inputs. Hence, Celsius is confident that the values they have given are standard and accurate.
Meanwhile, customers can check the rates on the claims agent, Stretto, filing document.
Creditors to file proof of claim before January 3
Celsius got approval from the US Bankruptcy Court for the Southern District of New York for a deadline for its customers to file a claim. The deadline for creditors to file proof of claim for the company will be on January 3, 2023. However, Celsius noted on a November 20 Twitter post that customers who agree with the company's schedule of claims don't need to provide proof of their claims.
The platform announced that it received approval from the bankruptcy court and would continue to monitor the situation in the industry and ensure that its customers' data and security are protected.
The company's claims agent, Stretto, stated that it would send out notifications to its customers regarding their claim filing.
In June this year, Celsius Network temporarily suspended its operations and swaps to help stabilize its business. A month later, it filed for bankruptcy, which revealed a massive hole in its balance sheet. Daniel Leon, the company's co-founder, and Alex Mashinsky, its CEO, resigned.