Celsius Still in Turmoil, But a Possible Cloud of Silver Lining Lurks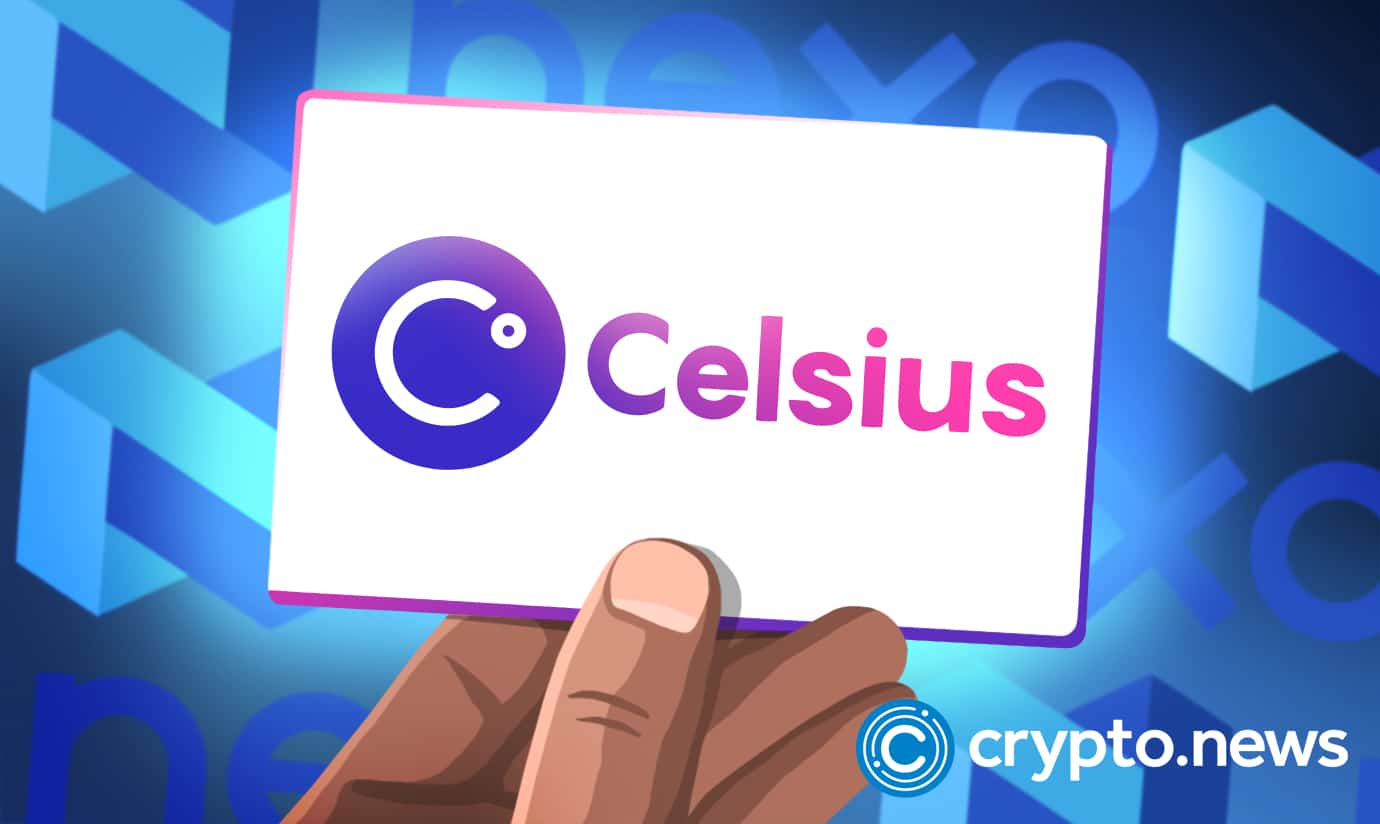 The ongoing crypto winter has claimed its fair share of high-profile scalps, foremost among them being digital asset lender Celsius Network. Beginning on June 12, the Celsius saga has been dramatic and long-winded, exposing the soft underbelly of the crypto space and the unwholesome interconnectedness of the entire edifice.
No Breaks on the Problem Highway
Since halting all customer-related activities on its platform due to "extreme market conditions," Celsius has moved from one crisis to the next. There were rumblings about coordinated attacks from social media content creators aimed at Celsius that were meant to cause fear, uncertainty, and doubt around the company.
There were also calls from industry experts to liquidate the crypto lender as its position grew increasingly untenable. But despite everything, the Celsius team has been hard at work trying to dig themselves out of the huge financial hole the company fell into. Most of its overdue BTC loans have been paid off, and the Celsius community has even rallied to short-squeeze short-sellers who had taken advantage of Celsius' predicament to make a quick buck.
On June 13, Celsius informed stakeholders that it had filed for Chapter 11 bankruptcy in a New York federal court. In the filing, the company estimated its consolidated assets and liabilities were between $1 billion and $10 billion. Celsius also stated that it had about $167 million in cash on hand. The company also claimed that it had more than 100,000 corporate and retail creditors.
In the 61-page document, Celsius CEO Alex Mashinsky admitted that his company had made poor investment choices, which, coupled with an ongoing global "cryptopocalypse" and a broader sell-off in the wider crypto market, had eventually pushed it off the edge into insolvency.
Celsius Has a $1.2 Billion Shortfall
For starters, the court filings showed that Celsius has a $1.2 billion-shaped hole in its books. The company has at least $5.5 billion in liabilities, of which 85% represent customer holdings, against assets valued at only $4.3 billion, most of which are illiquid.
And while Celsius has endeavored to pay off its institutional creditors, there seems to be little activity in the way of recompensing its retail investors.
EquitiesFirst Has Been Identified as the Mysterious Celsius Debtor
Before the Celsius bankruptcy filing, there had been widespread speculation regarding Celsius funds that had allegedly been locked in a DeFi protocol that required immediate adjustment to avert the liquidation of significant collateral.
The bankruptcy filing mentioned an unnamed debtor that owed Celsius $439 million. But an FT report on July 15 identified EquitiesFirst as the secret borrower, quoting two people close to the matter.
EquitiesFirst is an Indianapolis-based investment firm specializing in long-term asset-backed financing. A company spokesperson said that EquitiesFirst had an ongoing conversation with Celsius in a bid to extend its obligation to the beleaguered crypto broker.
Celsius first borrowed from EquitiesFirst in 2019; two years later, Celsius was required to make a repayment to EquitiesFirst, which would have seen the investment firm return Celsius' collateralized crypto. But after reimbursement, EquitiesFirst told Celsius that the collateral could not be returned on time.
According to the report, the company is currently paying Celsius about $5 million per month to settle the collateral, which is made up of $361 million in cash and 3,765 BTC worth around $82 million at the time of writing.
Celsius Plans to Go Into Bitcoin Mining
Another interesting tidbit revealed by the Celsius bankruptcy filing is that the company intends to recoup its losses through a wholly-owned BTC mining subsidiary called Celsius Mining.
In the court proceedings, Celsius' lawyers requested judge Martin Glenn to approve about $5 million in spending to complete the construction of the mining center and pay for duties owed on mining rigs currently held by U.S. customs authorities.
A Celsius lawyer claimed that the Celsius Mining operation was currently producing 14.2 BTC on average per day and was expected to mine at least 10,000 coins by the end of 2022.
He further added that the company hoped to be able to mine as much as 15,000 BTC in 2023.
But going by the current BTC market price, the 10,000 coins Celsius hopes to mine would yield about $230 million, a mere fraction of what the company needs to regain solvency.
Law Firms File Class Action Suits Against Celsius
The feeling around the crypto space is that Celsius' retail investors will probably be the last group to get their money if and when the company begins to make good on its obligations. Analysts like Daniel Gwen, who works for business restructuring firm Ropes and Gray, have pointed out that Celsius may have undercut its more than 500,000 retail investors after the company made pleadings in court claiming that its customers had ceded ownership of their digital assets to Celsius, effectively making them unsecured creditors.
With this in mind, Scott and Scott Attorneys at Law LLP and Rosen Law Firm separately filed securities class action lawsuits against Celsius and its executives on July 15 and July 21 on behalf of disgruntled Celsius investors.
The two lawsuits come after a former Celsius partner, Jason Stone, sued the crypto lender for failing to perform basic accounting, endangering customer funds, and artificially inflating the price of its native token, CEL.
It remains unclear whether these lawsuits will be resolved soon, given the chapter 11 bankruptcy filing, Celsius' planned restructuring, and the hazy laws surrounding cryptocurrency.
Will the Issues Finally End?
A dark cloud still hangs over the future of Celsius. The bankruptcy filing might give the company room to breathe and reorganize itself, but settling all debts and turning the platform around could be a long and arduous process.
A resurgence in the price of bitcoin might help the company pay off its debts much more quickly using the proceeds from its proposed mining operation. Still, given the current state of the crypto market, an imminent price rally seems quite unlikely.
The collapse of crypto lenders like Celsius and Voyager Digital could lead to investors eschewing similar platforms in the future, especially given that ordinary investors are set to bear the brunt of these companies' failures.