Celsius Update: Depositors Hire Lawyers to Recover $14 Million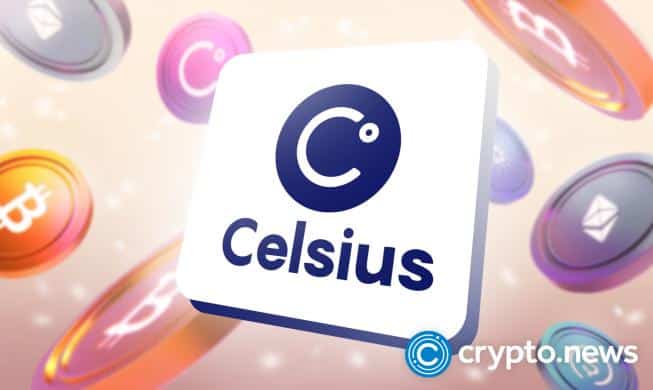 Celsius Network has seen yet another set of claimants join together and hire a lawyer as the firm's bankruptcy becomes increasingly messy and fractious.
Celsius Withhold Accounts Gets Legal Representation
The new group called "Celsius Withhold Accounts" claims about $14.5 million of the $12 billion stuck on Celsius when withdrawals were suspended in June. It has retained the legal services of Deborah Kovsky-Apap, a partner at Troutman Pepper.
The group comprises Celsius depositors from Texas, Alabama, and New Jersey. These three states issued cease-and-desist orders against Celsius back in June. This meant that the troubled crypto lender couldn't offer customers from the three states serviceable custodial accounts. Instead, Celsius allowed them to move their funds into withhold accounts, where they remain frozen to date.
The group's lawyer believes the court should unfreeze the withhold accounts and allow depositors to retrieve their assets.
New Community-Driven Recovery Plan Unveiled
Meanwhile, a Celsius community member going by the moniker @otis502 recently unveiled his "Community First" recovery plan that he believes gives Celsius customers the best and quickest chance of being made whole again.
In a Twitter thread, @otis502 explained that his plan calls for Celsius to give direct equity to its customers by tokenizing key components of its business, including its Bitcoin mining operation.
In the plan, Celsius would incorporate the value of its assets directly into its native CEL token. The move would give CEL intrinsic value by making it a tokenized representation of the crypto company's yield-generating assets and activities.
@otis502 claims that he has forwarded the plan to Celsius and received a favorable response from them.
Coin Report Reveals a Balance Gap of $2.85 Billion
Elsewhere, a new bankruptcy coin report filed on Sunday shows Celsius's actual debt is $2.85 billion instead of their bankruptcy filing claim of a $1.2 billion deficit.
According to the report, Celsius has $6.6 billion in net liabilities and $3.8 billion in total assets under management. The crypto firm had shown around $4.3 billion in assets against $5.5 billion in liabilities in their bankruptcy filing, representing a $1.2 billion deficit.
The coin report also indicated that of the 100,669 BTC deposited by investors, Celsius has lost 62,853 BTC and now holds only 37,926 BTC. Additionally, the report showed that Wrapped Bitcoin (WBTC) now accounts for 64% of the crypto lender's BTC debt.
The latest findings could bring Celsius even more trouble for allegedly misleading and providing incorrect information in court documents.
Celsius Spends $40 Million on BTC Mining
And finally, Celsius said that it spent about $40 million in cash on its bitcoin mining operation during its first two weeks of bankruptcy.
According to the company's finance chief, Chris Ferraro, Celsius used the money to cover expenses, including electric utility bills for its startup mining operation. Ferraro made the statement in response to a question by Shara Cornell from the Office of the U.S. Trustee.
Earlier in the week, lawyers for the failed crypto company estimated that it was on course to run out of cash by October. The lawyers added that Celsius was actively seeking capital to fund its activities.
Ferraro stated there's more sense in spending money to run the BTC mining operation than selling it to generate cash for creditors. According to him, Celsius's mining operation should start making a profit early next year.
The company expects to have generated more than 10K bitcoins by December and a further 15K in 2023.