Centrifuge Unveils 'Centrifuge Connectors' to Bridge Real-World Assets with DeFi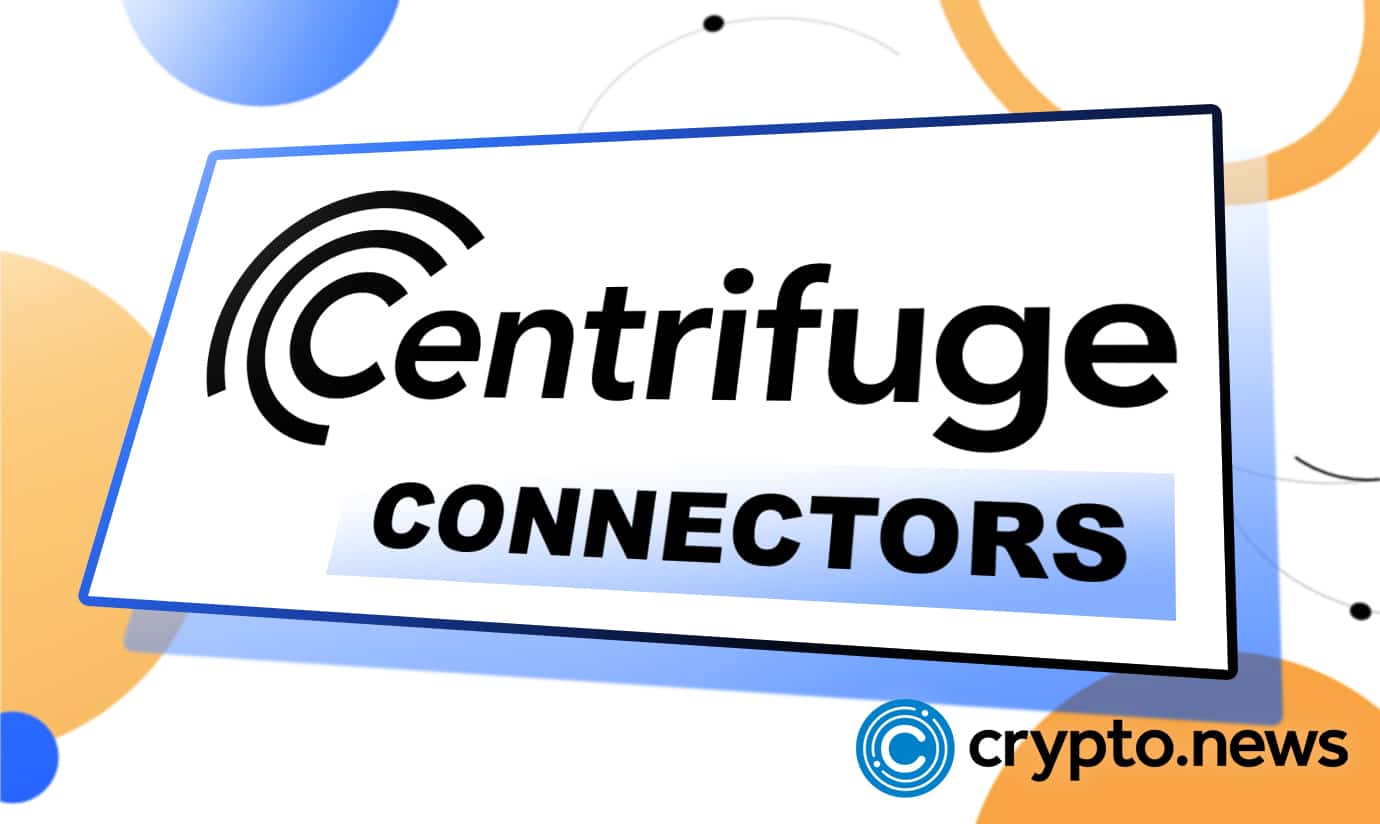 Centrifuge has partnered with Avalanche, Moonbeam, and Nomad, to launch a cross-chain solution dubbed 'Centrifuge Connectors.' Connectors bridge the gap between the Real-World Asset (RWA) market and DeFi, enabling lenders and borrowers to access liquidity from multiple decentralized finance protocols without third-party integrations.
Centrifuge Connectors Bridging RWA with DeFi
In a bid to make it possible for investors to seamlessly add liquidity to their preferred Centrifuge pool directly from any supported blockchain, without having to worry about bridging their assets to the Centrifuge chain, Centrifuge, a decentralized asset financing protocol, has launched 'Connectors.'
Per a press release shared with crypto.news, Centrifuge Connectors is a hybrid, cross-chain solution that combines some of the best features of a bridge and fork simultaneously, enabling it to bring the Real-World Asset (RWA) market and the fragmented decentralized finance (DeFi) space together.
The team says Connectors offers simple integrations and low governance overheads, while also providing greater composability with pooled and split liquidity.
With the new Connectors solution, investors and borrowers can easily access liquidity from different DeFi protocols without relying on third-party integrations. It also eliminates the need for lenders to first bridge their tokens to the Centrifuge chain before adding liquidity to the Centrifuge liquidity pools from supported blockchains.
Avalanche, Moonbeam, and Nomad Tap Connectors
Importantly, Centrifuge has made it clear that Nomad, Moonbeam, and Ava Labs, the creators of Avalanche, share its vision of a multichain DeFi ecosystem and as such, these projects are the inaugural supporters of the Centrifuge Connectors cross-chain solution.
Lucas Vogelsang, Centrifuge Co-Founder and CEO said:
"Centrifuge believes in the multi-chain future of DeFi. Today, we're announcing Centrifuge Connectors, a hybrid cross-chain solution that combines the speed and efficiency of a bridge with the native experience of a protocol fork. We're excited to pioneer this novel concept with Avalanche, Moonbeam, and Nomad as our inaugural partners – and thrilled to bring Centrifuge assets into more DeFi protocols through Connectors in the coming months."
Connectors tap the Nomad Bridge cross-chain feature as its underlying infrastructure, leveraging its security and efficiency to natively bridge to multiple blockchains.
Centrifuge Connectors will be available for public use in the coming months, with more chains to be added soon.
Centrifuge Connectors come with a set of Solidity smart contracts that can be readily deployed on any Ethereum Virtual Machine (EVM)-compatible bridge to transfer KYC-ed and permissioned Centrifuge pool tokens to users across various chains.
Users can also directly withdraw funds or invest in a liquidity pool using the native stablecoin of the target blockchain and pool liquidation mechanisms can also be enabled for efficient deployment across supported chains.
"In the multi-chain world, there are lots of novel and useful cross-chain applications that require interoperability (one of which is RWAs). That's why we're excited for Nomad to help power Connectors and assist Centrifuge in achieving its mission to bring on-chain liquidity to RWAs," said Danny Organ, Nomad Marketing Lead.
Nomad is an optimistic interoperability protocol that facilitates seamless message passing between blockchain networks. The project claims to b dedicated to providing highly secure cross-chain infrastructure to enable users and devs to interact in a multi-chain world.