Chainalysis Joins Forces with Binance to Fight Money Laundering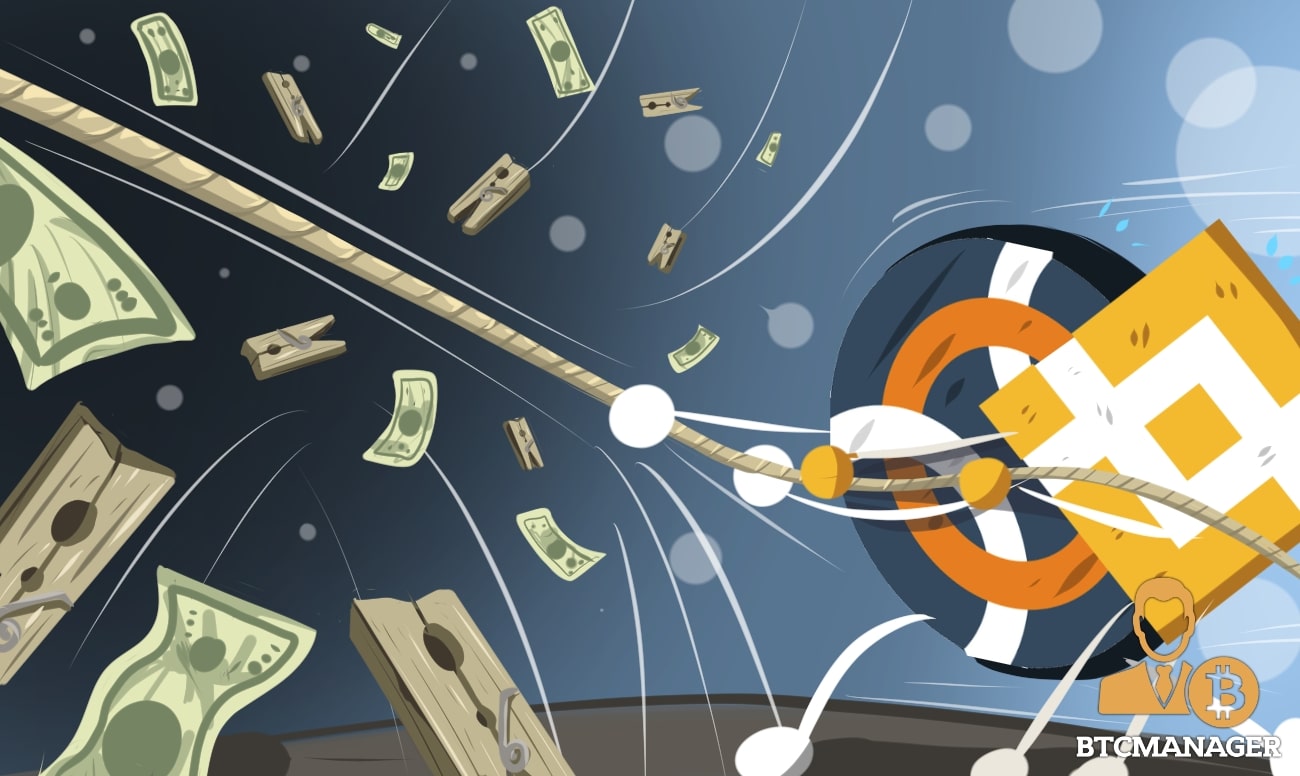 While cryptocurrencies are becoming a part of our everyday lives, governments around the world are now looking to apply a regulatory framework to this new industry. However, when it comes to regulating cryptocurrency as well as to undergo through compliance oversight, there is still much to be done.
This is why Chainalysis, a company which dedicates to compliance and investigation on the regulatory field, is working to help companies and individuals comply with the regulation.
Chainalysis and Binance Join Forces
On October 17, 2018, Chainalysis, a provider of cryptocurrency compliance and investigation solutions, announced it was finishing the first global roll-out of its compliance solution. The test run was conducted in partnership with Binance, the world's largest digital currency exchange by daily trading volume, and aims to give the right steps towards coping with the challenges that regulators and traditional financial institutions have when designing a regulatory framework to supervise the industry.
Chainalysis specializes on developing cryptocurrency investigation and compliance solutions to global law enforcement agencies, regulators, and businesses in an attempt to prevent illegal activity within the cryptocurrency industry. Supported by Benchmark and other well-known names in venture capital, the company is working to build trust in cryptocurrency and the blockchain industries.
Chainalysis was able to gather $16 million in Series A funding led by Benchmark in April 2018 to deploy Chainalysis KYT and enlarge its support over the cryptocurrency industry. The company is currently serving over 150 of the world's leading cryptocurrency businesses, financial institutions and government agencies in respects to helping them draw a regulatory insight.
As stated on the press release, Jonathan Levin, the co-founder and COO of Chainalysis, said:
"Cryptocurrency businesses of all sizes face the same core challenge: earning the trust of regulators, financial institutions and users. We expect many to follow Binance's lead to build world-class AML compliance programs to satisfy regulators globally and build trust with major financial institutions."
Chainalysis developed its compliance software which was designed to monitor in real time all cryptocurrency transactions. The software is called Chainalysis "Know Your Transaction" (KYT) and uses pattern recognition, proprietary algorithms and millions of open source references to identify and categorize thousands of cryptocurrency services while being able to send alarms regarding transactions that may be involved in suspicious activity.
Boosting AML/KYC Setups
Binance is the world's most popular and largest crypto-exchange exchange by daily trading volume and is capable of processing over 1.4 million orders per second.  By partnering with Chainalysis, Binance wants to make sure that every regulatory demand is fulfilled.
Wei Zhou, the CFO of Binance, commented:
"By working with Chainalysis, we are able to continue building a foundational compliance program that enables the next phase of our growth. Our vision is to provide the infrastructure for a blockchain ecosystem and increase the freedom of money globally while adhering to regulatory mandates in the countries we serve."
With this first roll-out, Chainalysis is making sure that can deliver the best-in-class solution capable of enabling cryptocurrency businesses and financial institutions to comply with Know-Your-Customer (KYC) and Anti-Money Laundering (AML) regulations while improving access to Banking support for companies who are complying with the rules.