Chainge Finance Proposes Full Decentralization of Celsius; Offers to Buy Qualifying Assets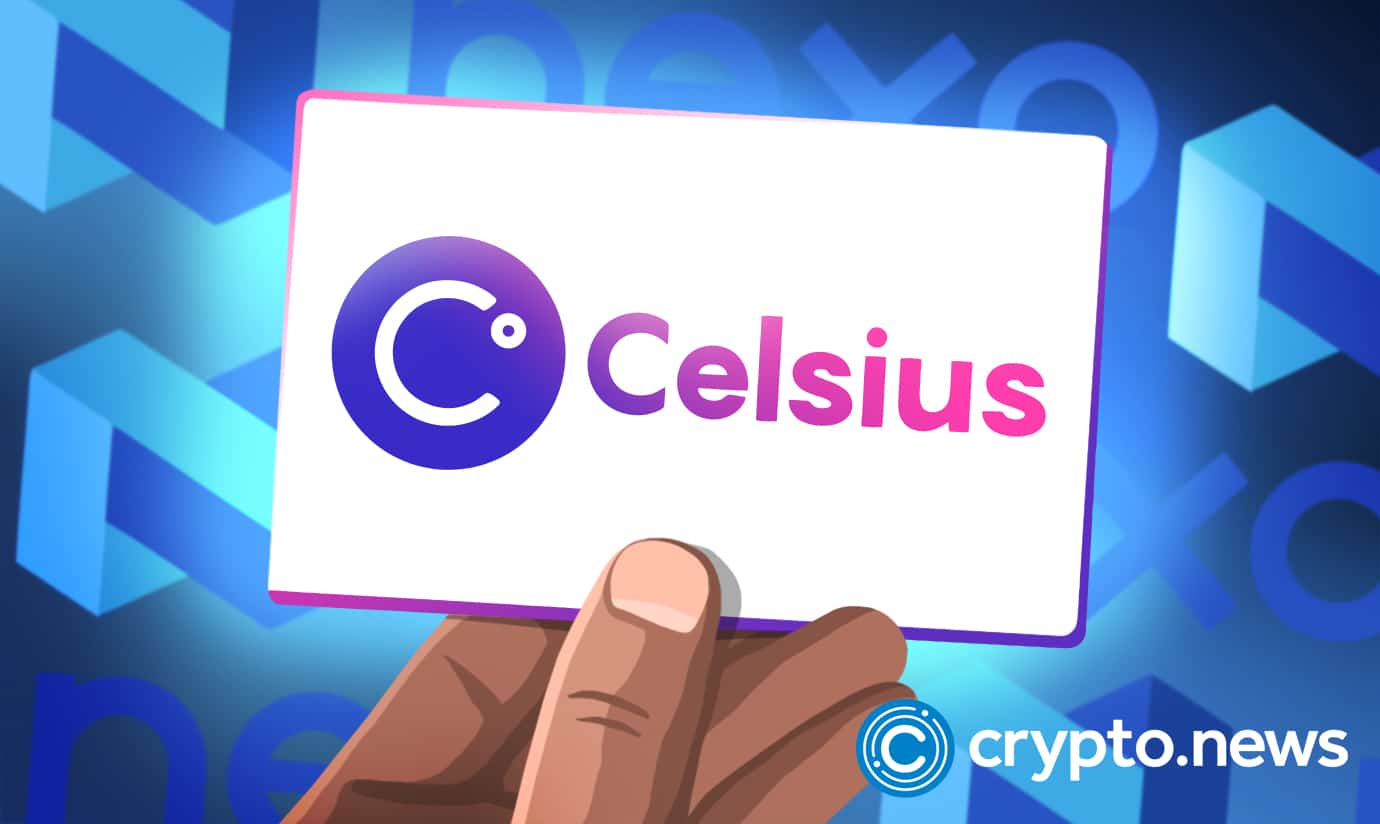 Chainge Finance, a DeFi lending platform, has offered to buy unspecified Celsius assets and liabilities. The offer was made in a letter of intent sent out earlier in the week. At the time, people were worried that if Celsius went bankrupt, it would have a big impact on an already troubled cryptocurrency market.
Chainge Finance Offers a 'Helping Hand'
In the letter of intent, which was not legally binding, Chainge said it wanted to buy "certain" debts and assets from Celsius, take over its obligations and liabilities, and keep the same employees.
The lending company has said that its proposal is not a quick fix but rather an attempt to set up a long-term system that will make sure Celsius assets are safe.
Chainge Finance has indicated that it will make a conclusive announcement regarding the acquisition proposal later.
NEXO's Offer to Buy All of Celsius' Remaining Assets
The offer from Chainge Finance is the second buyout offer that Celsius has gotten since it stopped withdrawals and transfers between accounts because it didn't have enough cash on hand.
Last week, Nexo, a rival cryptocurrency lending platform, made an acquisition bid for Celsius. Following the Celsius price crash, Nexo announced it is in a strong liquidity and equity position to acquire any remaining qualified Celsius assets. Nexo especially talked about Celsius's collateralized loan portfolio, which is under a lot of pressure because staked Ethereum (stETH) was depegged.
In a letter of intent sent to Celsius, Nexo, its partners, and affiliates said they were ready to buy a portion of the troubled company's qualified, outstanding loan receivables backed by their pledged cryptocurrency collateral.
The Genesis of Celsius's Woes
Celsius's difficulties date back to at least December 2021, when hackers stole $54 million worth of bitcoin (BTC) it had invested with DeFi platform BadgerDao.
Celsius had also committed funds to the Anchor protocol, which offered up to 20% returns on TerraUSD deposits. When TerraUSD collapsed, Celsius withdrew more than $535 million in crypto assets from Anchor.
In an interview in May, Alex Mashinsky, the CEO of Celsius, said that the company's exposure to TerraUSD was small compared to its assets, but he did not say if Celsius had lost money.
But the biggest mistake the company seems to have made was investing their customers' ether (ETH) tokens with Lido Finance, a DeFi platform that gives investors the chance to make money from stETH. Celsius guaranteed consumers returns on ether deposits ranging from 6% to 8%.
Andrew Thurman, an analyst at Nansen, says that Celsius has at least $450 million worth of stETH in its main DeFi wallet, but, likely, it has even more in other places.
Even though one stETH is supposed to be worth one ETH, the crypto market has been pushing users to sell their stETH, which has caused its price to drop compared to ETH.
Analysts say that because of this difference in value, Celsius won't be able to turn their stETH back into ETH to meet customer withdrawals.
BTC has lost about half its all-time high value this year, which has also put pressure on Celsius.