Chainlink Announces the Launch of the Early Access Eligibility App for Chainlink Staking v0.1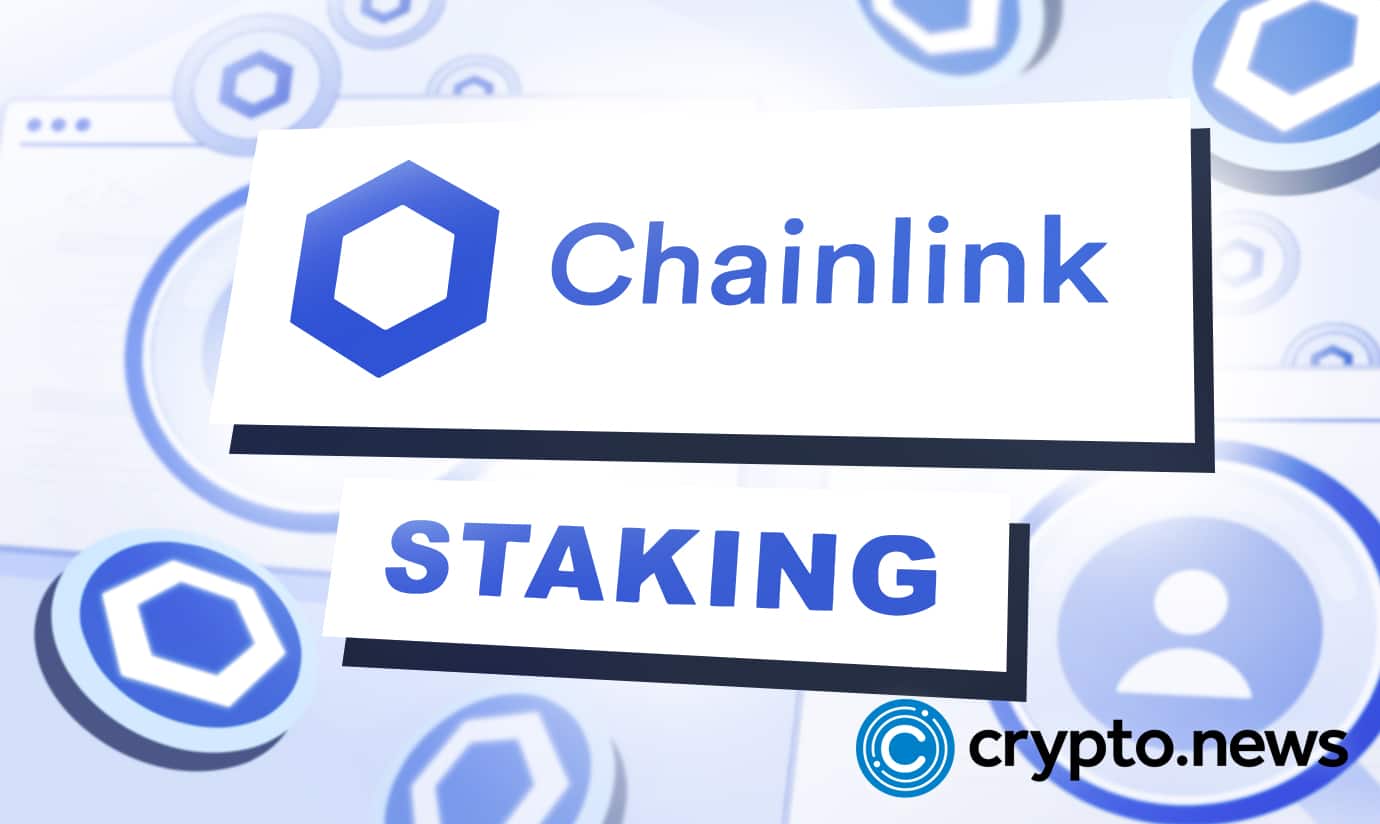 Chainlink has launched the early access eligibility app, which enables community members to check if they qualify for a chance to participate in the early staking phase of v0.1.
Chainlink Staking
Chainlink, the smart contract oracle protocol that powers the majority of DeFi applications across different blockchains, securing tens of billions of dollars worth of digital assets, has announced that its early access eligibility app is now available for users. The announcement was made yesterday via a tweet on Chainlink's official Twitter account
Chainlink Staking is a major cryptoeconomic security mechanism in which stakers commit LINK tokens in smart contracts to support certain performance guarantees around oracle services. The addition of staking enables Chainlink decentralized oracle networks (DONs) to scale to service a broader range of applications and higher value use cases across Web3 and traditional Web2 industries.
Staking is a mechanism that is part of a broader initiative around Chainlink Economics 2.0—an array of programs that focus on improving data security and utility while also reducing the operating costs of oracle services, increasing user fees that are paid to Chainlink service providers, and enabling a broader scope of service providers, such as stakers, to participate in the Chainlink ecosystem.
Early Access Eligibility
The early access eligibility app is designed to help users check if they are eligible for early access to Chainlink Staking v0.1. Those who qualify will get priority access to LINK staking when the pool opens.
Eligibility is determined by on-chain and off-chain activity, which can be verified via their Web3 wallet.
The Early Access Eligibility App walks community members and ecosystem participants through a step-by-step process that informs them if they qualify for early access to the v0.1 staking pool. Community members can check their eligibility by connecting their address via a Web3 wallet, which will be cross-referenced against a series of allowlist criteria. Meeting any criteria gives the address owner a chance to participate in the v0.1 staking pool.
The app does not require an on-chain transaction for users to check their eligibility. It only requires signing an off-chain message via their Web3 wallet to verify ownership of the address.
Those eligible for early access will be given priority entrance into the v0.1 staking pool—granting them the opportunity to directly stake up to 7,000 LINK in a first-come, first-serve manner until the pool cap is reached. For community members who are not eligible for early access, the v0.1 staking pool will open up to the general public shortly after the Early Access phase ends, with a similar 7,000 LINK limit per address set for at least the start. By helping secure the network via alerting and other features, stakers can earn rewards for their contribution.
About Chainlink
Chainlink decentralized oracle networks provide tamper-proof inputs, outputs, and computations to support advanced smart contracts on any blockchain. Chainlink is closely integrated with Ethereum (the major platform for smart contracts) and dApps (because it offers maximum flexibility and enhanced functionality).