Chainlink (LINK) Price Feeds Are Now Live on Solana (SOL) Mainnet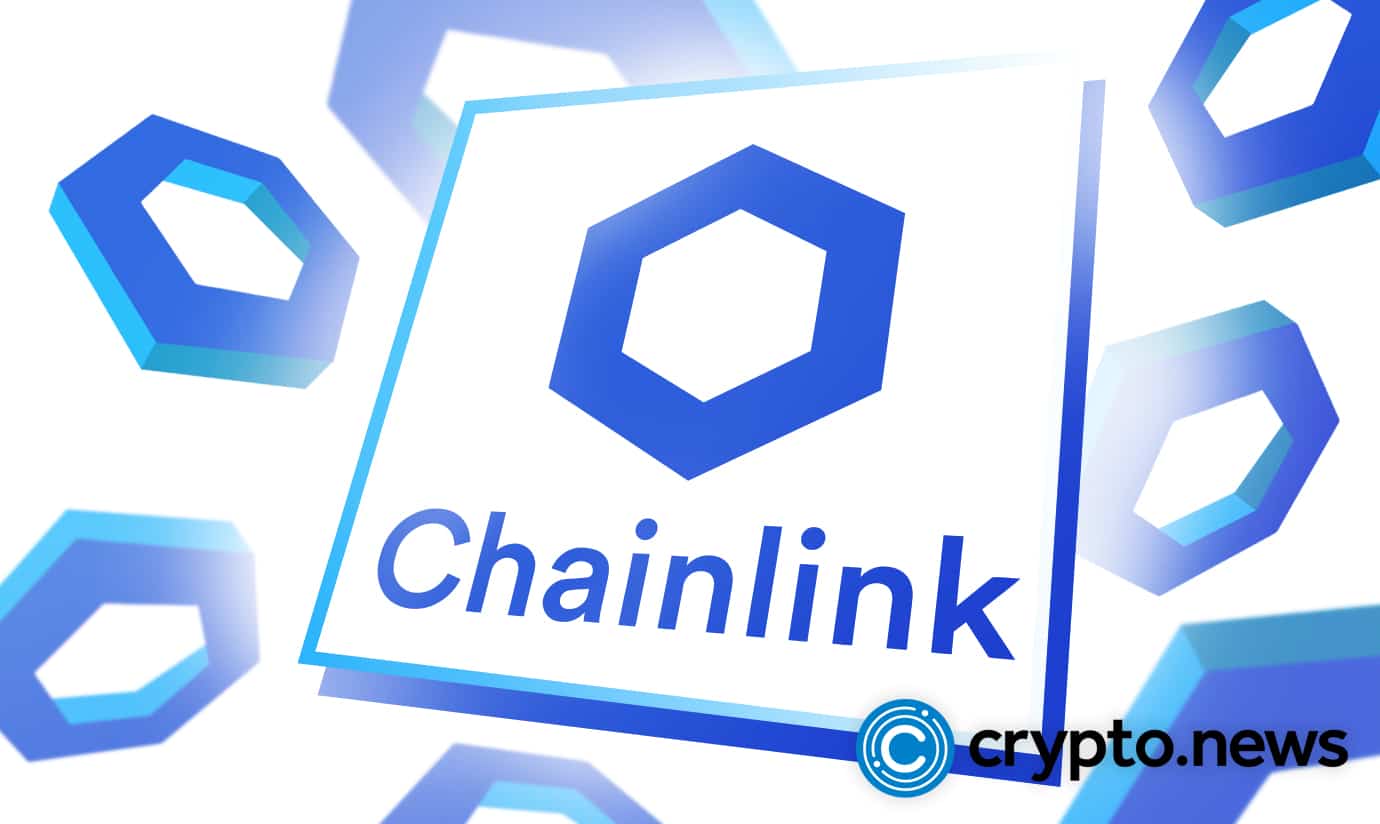 Industry-standard price oracle networks for DeFi applications, Chainlink Price Feeds are now live on the Solana mainnet.
Chainlink Price Feeds Go Live on Solana Blockchain
According to a press release issued today, Chainlink Price Feeds are now live on the Solana Mainnet.
Notably, the integration with Chainlink will enable Solana developers to leverage as many as seven Chainlink Price Feeds – including BTC/USD, ETH/USD, USDC/USD, among others – to foster its native DeFi ecosystem.
The integration with Chainlink will pave the way for highly decentralized, high-quality, and near real-time price updates for digital assets on the Solana blockchain. The real-time price feeds will enable Solana developers to build innovative and robust smart contract applications.
Notably, in the coming months, more Chainlink Price Feeds are scheduled to go live on Solana. Further, additional Chainlink oracle services will be made available to Solana developers during the next phase of the integration.
Commenting on the development, Anatoly Yakovenko, co-founder of Solana Labs, said:
"Chainlink's launch on Solana will give DeFi developers access to the most widely used oracles in blockchain. Solana's high-speed blockchain can deliver high-frequency pricing data to dapps, enabling developers to build new DeFi dapps and products."
At present, Chainlink secures tens of billions in total value across hundreds of different applications on more than a dozen smart contract platforms. Chainlink offers a market-leading solution for highly accurate and tamper-proof market data and secure off-chain computation.
The project boasts of highly distributed, independent, Sybil-resistant oracle nodes run by DevOps teams from major organizations such as Deutsche Telekom's T-Systems, Swisscom, The Associated Press, LexisNexis, and others.
Some of the leading DeFi applications trust Chainlink with their TVL, such as Aave, Compound, dYdX, Synthetix, Sushi, Nexus Mutual, and others.
Sergey Nazarov, the co-founder of Chainlink, commented:
"By providing the most reliable and highest quality data to the already lightning-fast Solana blockchain, the Chainlink integration with Solana is a major leap forward for the kind of scalable, institutional-grade, DeFi applications that can be built only on Solana. Chainlink is now the most robust and comprehensive oracle network on the Solana blockchain, and we anticipate its role in the Solana ecosystem to expand as we integrate more price feeds and additional off-chain services."
It is worthy of note that several Solana-based projects have already committed to the adoption Chainlink, including yield aggregation apps Francium and Tulip, lending protocol Apricot Finance, stablecoin UPFI, and others.
Commenting, Yaniv Hou, co-founder and tech lead at Apricot Finance, said:
"We chose to underpin our lending activity with Chainlink Price Feeds because of their unmatched security and proven performance. Now, Apricot can push the frontier of DeFi innovation on Solana while supported by the most secure, reliable, and time-tested market data solution available."
It's fair to say that by now, Solana has firmly established itself as the leading non-EVM-compatible smart contracts platform. Solana offers rapid transactions with minimal gas fees, albeit with a higher degree of centralization compared to other platforms such as Ethereum.
In recent news, crypto.news reported that Brave browser had integrated with the Solana blockchain in a bid to propel Web3 adoption.