Chainlink (LINK) Partners South Korea's Klaytn Blockchain Project for Oracle Solutions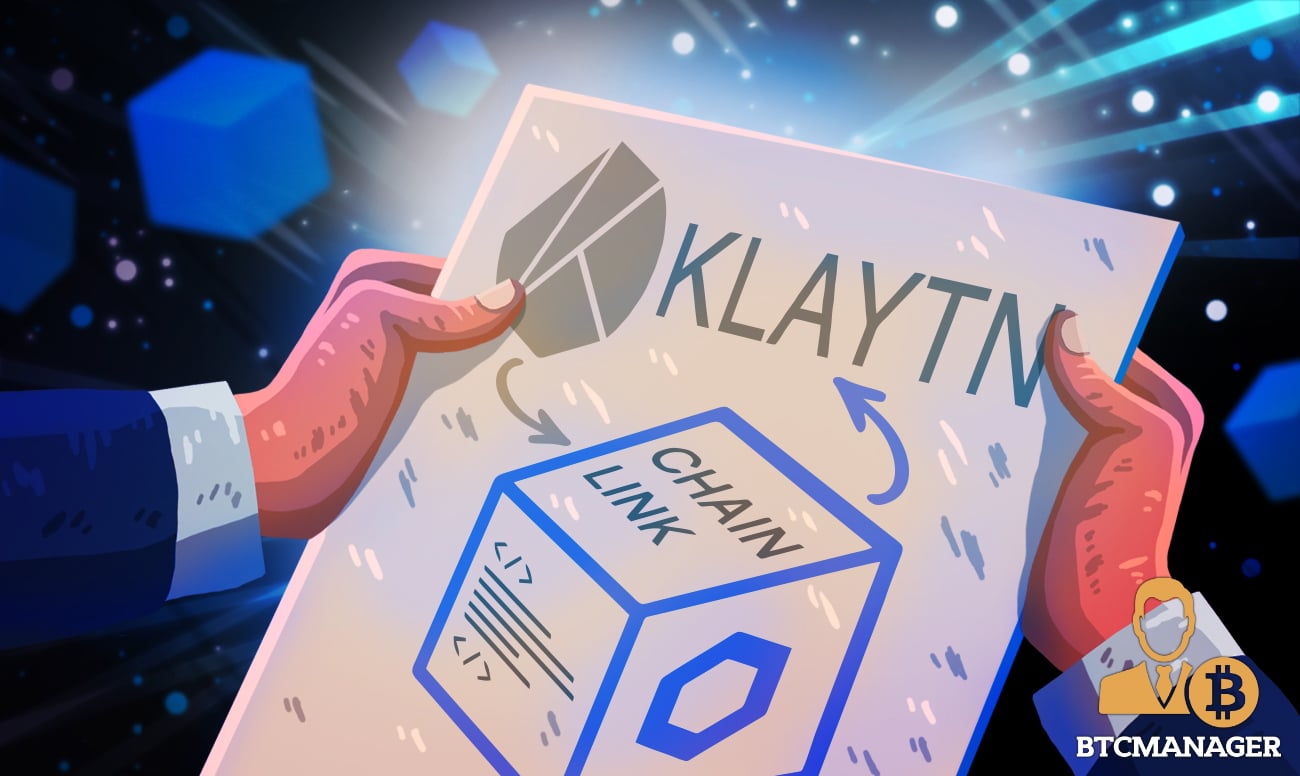 South Korean Internet giant Kakao's public blockchain network Klaytn has inked a partnership with leading decentralized oracle Chainlink (LINK) to leverage the latter's open-source oracle network to give smart contracts secure and reliable access to data providers. This, according to a press release issued on May 18, 2020.
Klaytn Joins Forces with Chainlink
Chainlink, a market leader in the decentralized oracle services space has joined forces with South Korea's Klayn blockchain network.
According to the announcement, the partnership will aid Klayn by enabling its smart contracts get ready access to secure and reliable data providers, web APIs, IoT devices, and payment systems. Such connections between smart contracts and off-chain data points can be leveraged across an array of markets including decentralized finance (DeFi), non-fungible tokens (NFTs), and many more.
Commenting on the partnership, Sangmin Seo, Head of Platform Group at Ground X, the team behind the development of Klaytn, said:
"Chainlink can provide Klaytn with a secure oracle framework for building blockchain applications that interoperate with traditional infrastructure, increasing our capacity to develop more advanced products across a more diverse set of markets."
Similar sentiments were echoed by Sergey Nazarov, Co-founder, Chainlink. He said:
"We look forward to providing the Klaytn ecosystem with secure and reliable oracles to enable the development of next-generation decentralized applications. Klaytn can accelerate towards its goal of blockchain mass adoption with the addition of real-world connectivity made possible by Chainlink oracles."
Chainlink Continues to Forge Alliances
The partnership with Klaytn is just one of the several strategic alliances inked by Chainlink in recent times. BTCManager reported on May 1, 2020, that Chainlink had partnered with decentralized, public proof-of-stake (PoS) blockchain project Tezos (XTZ).
Notably, Chainlink has cemented itself as a market leader in the blockchain oracle network space by catering to the technological needs of an increasing number of smart contract projects. The project's native digital token, LINK, has also emerged as one of the most attractive and well-performing digital tokens in recent times.
Per data from CoinMarketCap, LINK is the 13th largest cryptocurrency in the market by reported market cap, trading at $3.88 with a 24-hour trading volume of more than $344 million.