Chainlink (LINK) Trading Volume on Coinbase Surpasses That of Bitcoin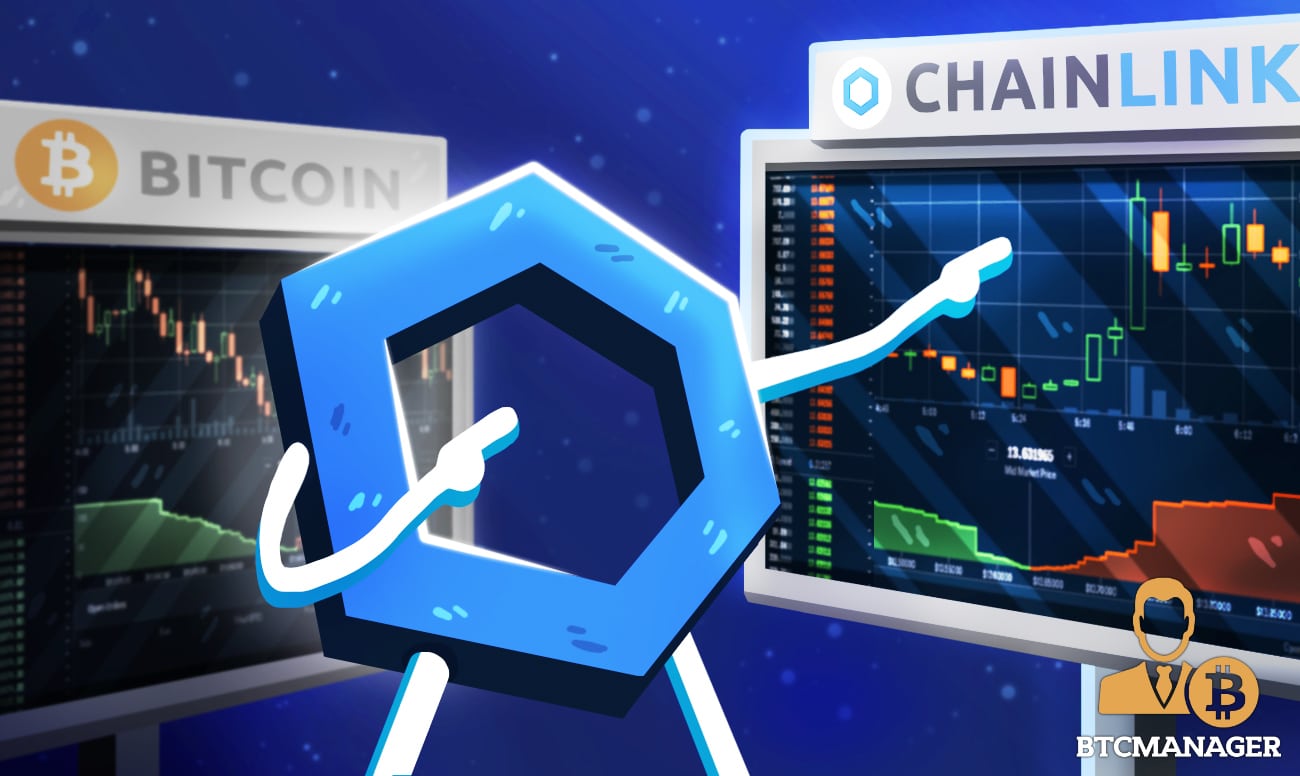 Blockchain agnostic platform Chainlink saw record volumes on Coinbase yesterday, surpassing even those of Bitcoin, reported Coindesk over the weekend.
Trade Volumes Cross Coinbase
On the back of the booming DeFi market and demand for decentralized oracles, Chainlink's LINK tokens are seeing a huge frenzy. Investors pushed the token's value to an all-time high of $14, with the prices up by nearly 100% in the past month.
As per Messari data yesterday, Chainlink's volumes eclipsed those of Bitcoin on Coinbase, the US-based crypto exchange known for its iron-clad regulatory approach and prominence of American investors.
LINK volumes were about $163 million on Coinbase, much more than Bitcoin's $96 million – over 70% higher. Such an instance, of an altcoin overtaking Bitcoin volumes on Coinbase, was previously unseen.
However, LINK's overall global volumes – from all crypto exchanges – remained a fraction of Bitcoin's. The former clocked in at just $3.3 billion compared to the latter's $17.63 billion – nearly 83% lower.
Still, it showed that Chainlink is gaining a new flurry of crypto investors and tapping into the US retail audience – which can, ultimately, push prices further.
Meanwhile, the sixth-largest cryptocurrency (by market value) has gained 68% in the last week alone. It's further returned over 700% to investors in 2020, compared to Bitcoin's 61% price. In addition, over 184,330 LINK addresses are now making a profit on their investment, according to data source IntoTheBlock.
The Chainlink Boom
Chainlink's boom can be explained by the token's massive usage in the booming DeFi market and a strong community of crypto investors.
Over 100 projects have implemented Chainlink's decentralized oracles services on their platforms this year alone. These include Harmony – a sharded, and scalable blockchain network for decentralized applications – and KardiaChain – a Vietnamese eSports media provider. Both firms implemented Chainlink oracles in some capacity.
Last month, China's Blockchain Service Network (BSN) also partnered with Chainlink (LINK) to tap the latter's oracle service into its ecosystem. The move marked one of the first public blockchain platforms to be implemented in a state-backed blockchain project.
The platform has also won accolades from globally recognized organizations such as the World Economic Forum (WEF) this year, for its work in blockchain technology. It was awarded one of the Top-50 tech pioneers at an event earlier this year.