Chainlink up 35% in 3 days amid upcoming staking v0.2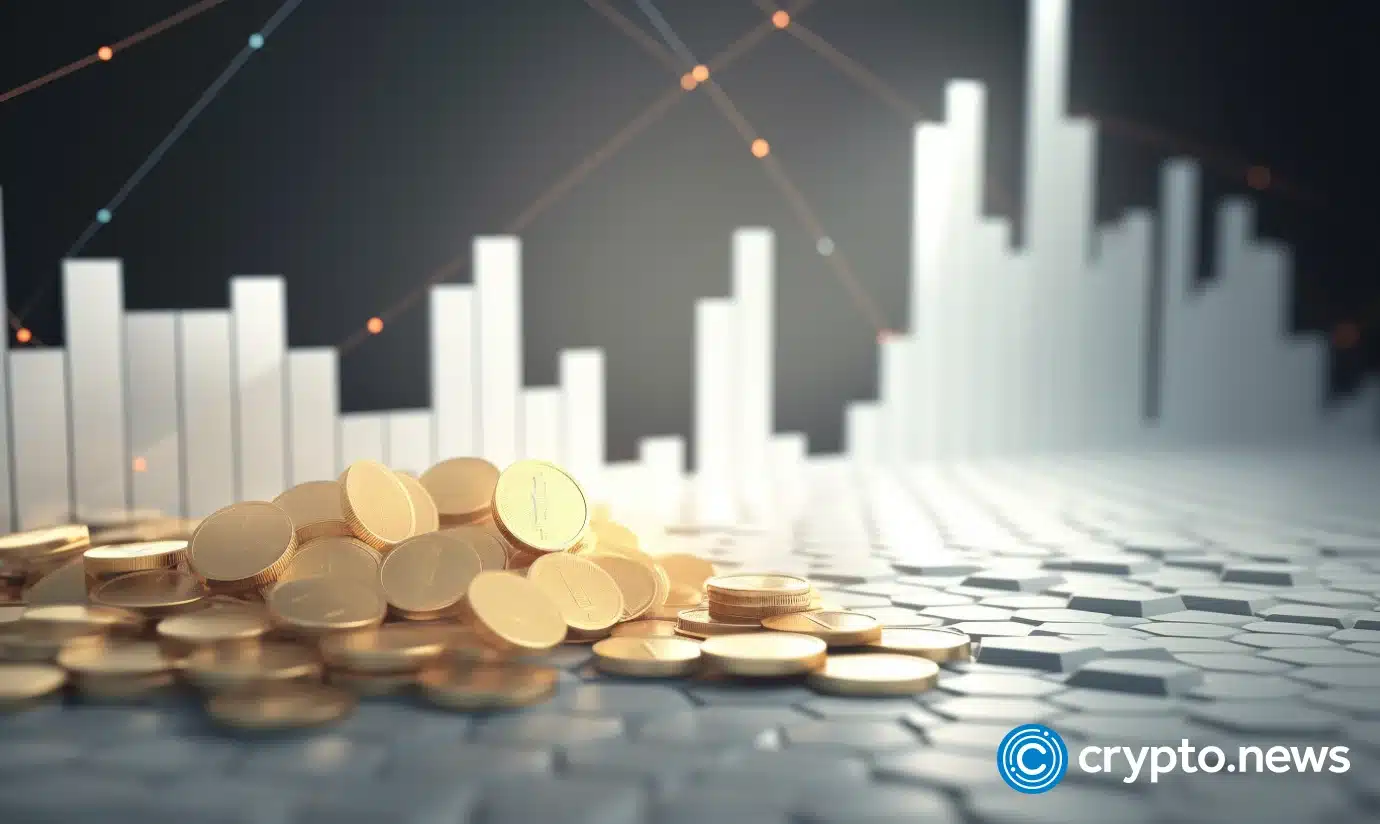 Chainlink (LINK) is up 35% over the past three days, leading to a remarkable increase in social mentions as the community anticipates launching staking v0.2.
Chainlink is one of the largest movers in the recent market-wide rally. The asset has registered three impressive candlesticks over the past three days. LINK's bullish momentum began on Oct. 20 when it recorded a 3.64% intraday increase.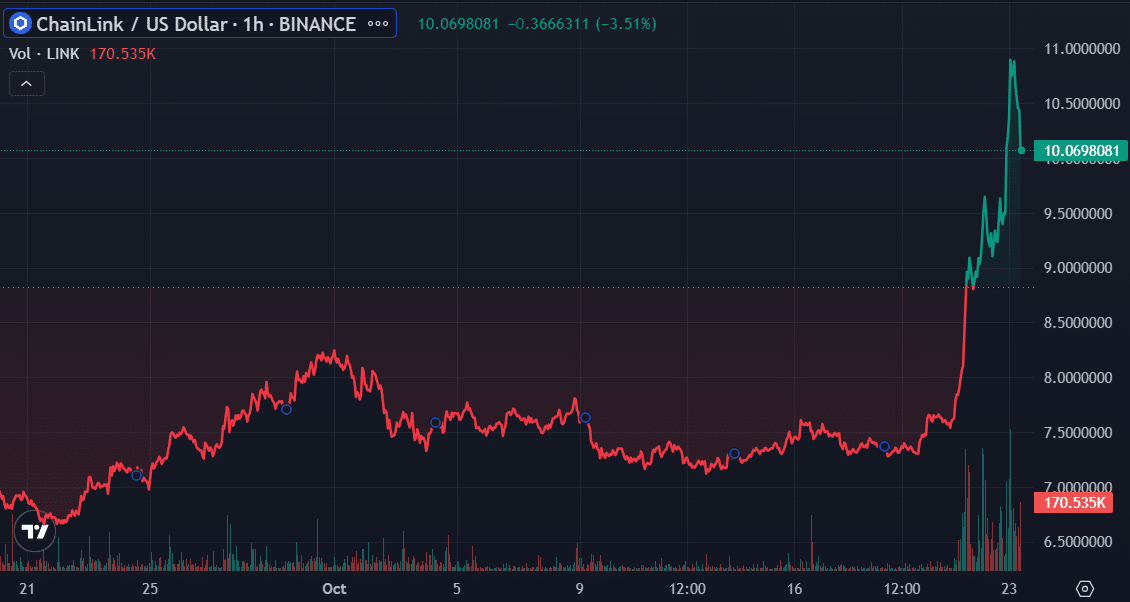 Amid this 3.64% intraday rise, Chainlink broke above the 21-day EMA at $7.346, signaling growing bullish momentum. Since then, the asset has registered more gains, breaking past two psychological thresholds in a 17.75% upsurge on Oct. 21. 
As the rally persisted, Chainlink broke above the $10 price point on Oct. 22 for the first time this year. LINK sustained the rally this morning, trading at a 16-month high of $10.41 at the time of reporting.
Notably, this continued uptick has triggered a massive increase in Chainlink's social mentions, making it the second trending asset in the market, only behind Bitcoin (BTC), per CMC data. These increased mentions have also compounded interest in the asset.
Chainlink staking v0.2 to go live later this year
In addition, the favorable metrics coincide with an update on the launch of LINK staking v0.2. With two months to go, the team behind the protocol aims to introduce the Chainlink v0.2 this year. This latest release builds on its predecessor, v0.1, unveiled in December 2022.
Chainlink Staking v0.2 brings an array of new features to bolster user experience. It offers greater flexibility to stakers, allowing them to initiate withdrawals at any time without constraints.
The update also brings "Liquid Rewards" to the scene, allowing stakers to claim their rewards without penalties as soon as they become claimable.
The update would also improve the "Stake Slashing" mechanism, which occurs if an alert comes up. Node operators may see some of their stake slashed, but community stakers will remain unscathed in v0.2.
Chainlink is also rolling out a "Modular Architecture," making adding new Oracle services to staking v0.2 easier without the need for migration from stakers. In addition, "Dynamic Rewards" allows the incorporation of new sources of rewards, such as user fees.