Chainlink (LINK) Whales Accumulate More as Prices Continue to Drop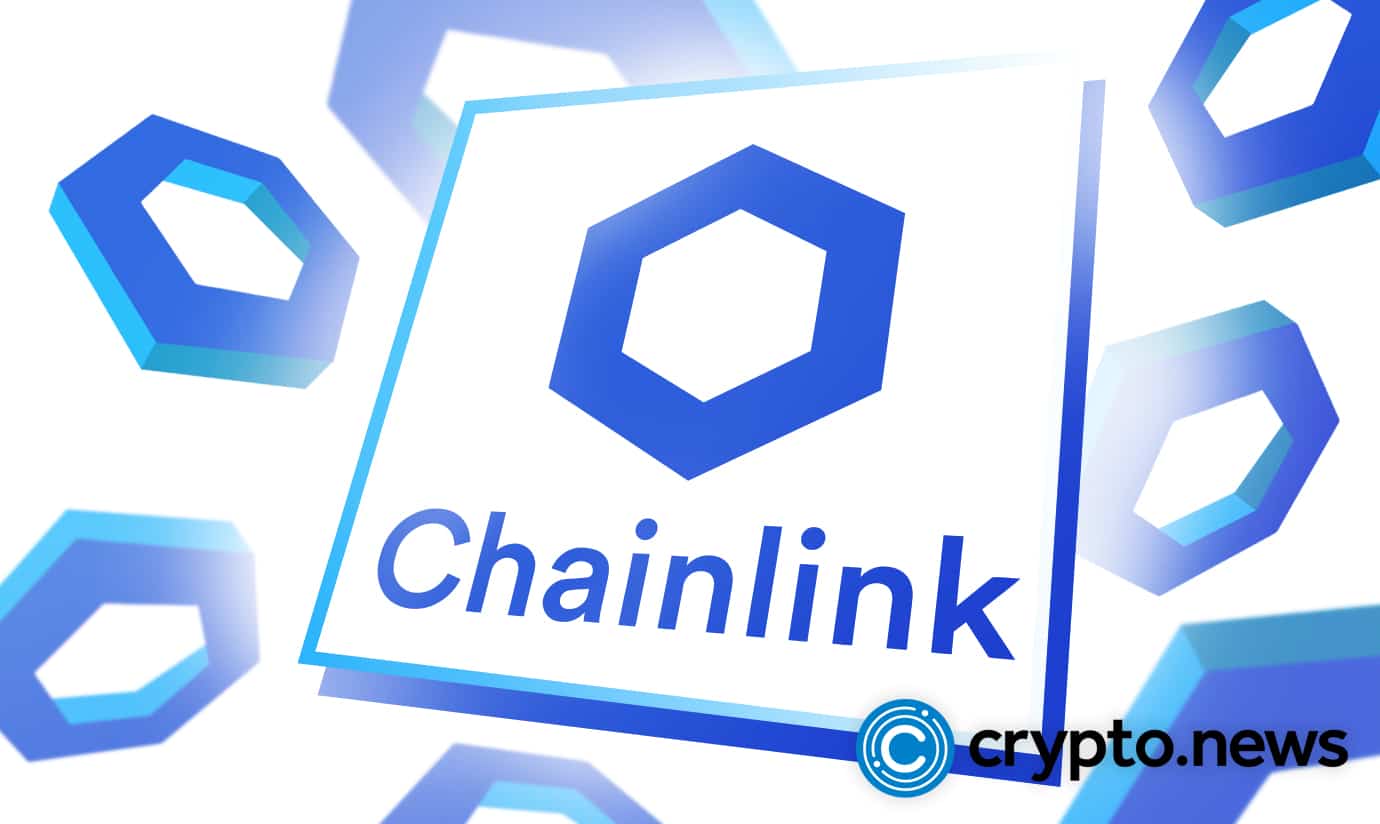 On Thursday, Santiment reported that Chainlink whale addresses had accumulated about 17.1 since February 27th. The accumulation is a sign of an increasing LINK adoption. Some experts credit the increasing adoption of the recent LINK price plunges.
Chainlink Whales Accumulate More 
Yesterday March 10th, 2022, Santiment tweeted that Chainlink whale addresses have accumulated millions since February 27th. Santiment is a data analytics network focused primarily on cryptocurrencies' performance on exchanges. 
Santiment's tweet reads, 
"#Chainlink's key whale addresses that hold between 10k to 10m $LINK have been accumulated 17.1m since February 27th. This rise in their collective holdings is encouraging, considering these address holdings correlate with rises & falls against $BTC."
Since February 27th, there has been massive adoption in Chainlink. The Santiment indicates that whale wallets have been increasing their Link holdings. Chainlink whales are wallets holding between 10k and 10 million Link. Between February 27th and March 10th, the whales have accumulated 17.1 million more.
Based on Santiment's Tweet, Link's adoption at the moment is correlated to the rise and fall in BTC adoption. Recently, Bitcoin whales have been highly active, signifying demand in the coin. Based on Santiment's tweet, it seems much likely that the activities by bitcoin whales are also encouraging growth and adoption of Link. 
LINK's Adoption Triggered by Price Drops
While Bitcoins rise and rise and fall in adoption has a part in LINK's adoption, many other recent events have also vastly contributed. According to one source, LINK's price drops since late 2021 played a significant role in the coin's increased adoptions. 
In May 2021, Chainlink hit an ATH at $52.7. Of course, when prices increase, demand often goes down. Hence, the adoption in Chainlink was a little stagnant. Coinmarketcap charts indicate that LINK has lost value multiple times since the May peak. For instance, it has been on a downtrend since January 9th. Today, LINK is trading at $13.5, a price drop of about 75% from its May ATH. 
While it showed signs of recovery in early February, the market downtrend continued and is still ongoing. As the downtrend continues, so are the numbers of people purchasing and hodling the coin. In fact, in some cases, wheels of other coins have chosen to switch to LINK. 
Since the invasion of Ukraine by Russia, Ethereum whales have been losing confidence in the coin, according to glassnodes. Recent reports show that Ethereum whales purchased 1.3 million Link for holding last month. Infact, LINK became the most traded asset by Ethereum whales. 
Whales have been taking the opportunity to increase their holdings of LINK . Based on the Santiment tweet, now it's not just Ethereum but also Bitcoin whales. As the coin's prices continue to decrease, LINK may enjoy more adoption.
Chainlink, A Major DeFi Economy Driver
Chainlink is one of the biggest tokens and a major driver of the Defi sector. Just recently, Bank of America credited Chainlink as one of the major drivers to the growth of Defi TVL to over $203 billion. Chainlinks oracles are relevant in many DeFi tools, including gambling sites, exchanges, staking, insurance, and gaming.