"The Chainsmokers"-backed Bitcoin Wallet Goes into Play for Everyday Crypto Investors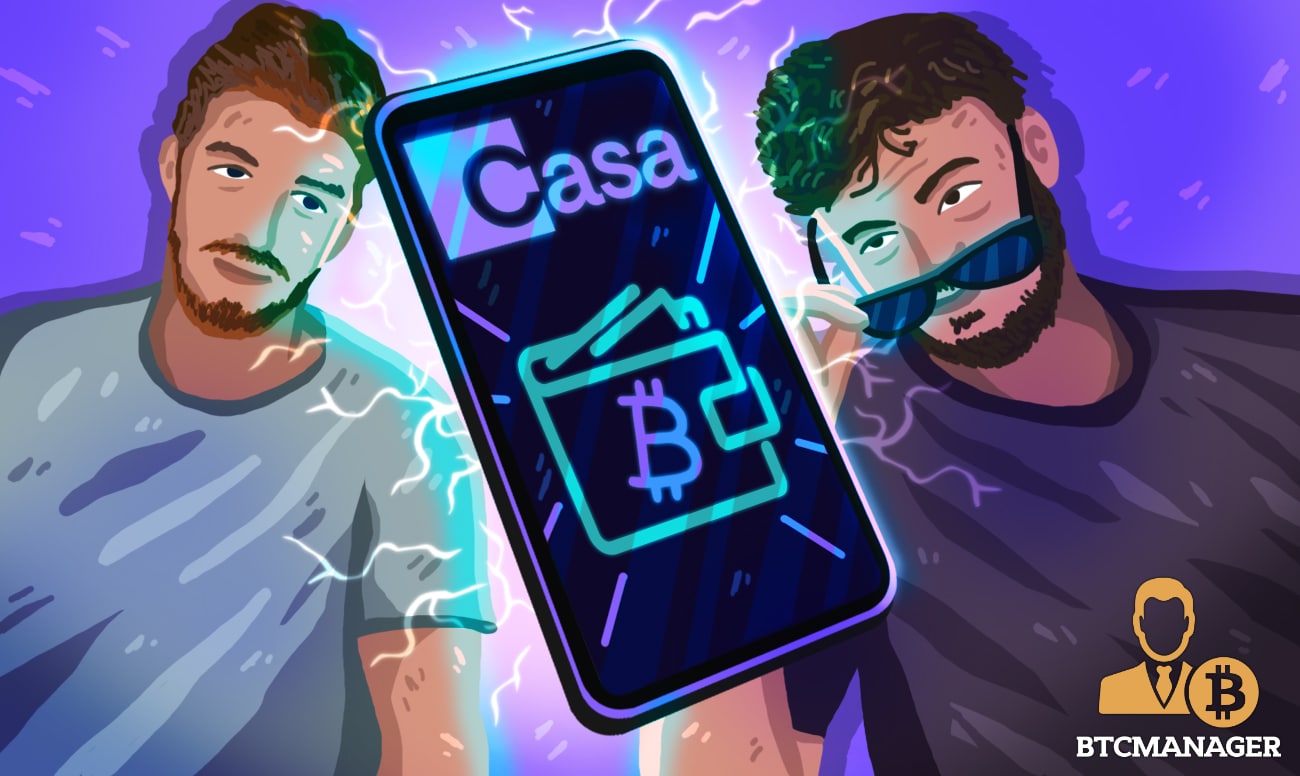 Casa, the VC-backed firm focused on increasing privacy for Bitcoin storage, launched its wallet product on June 15. 
Increasing Bitcoin Adoption
Casa Wallet is different than the firm's institutional storage product, one that uses a complex mechanism to ensure large amounts for BTC are stored on a multi-signature, "premium" subscription service. 
Unlike its premium offering, the new Wallet is a free-for-all and features ease-of-access to ensue the everyday, the casual user is not intimidated by complex crypto wallets. The product comes just weeks after Mantis VC, the investment arm of the internationally-acclaimed electronic act The Chainsmokers said it was investing in Casa. 
Micheal Haley of Casa said the Wallet's development began in 2018, after premium clients began asked the firm for a wallet product they'd feel comfortable recommending to their family and friends."
Haley, via a blog post, added:
"We realized there wasn't an option on the market as easy as a custodial wallet, but which stayed true to the Bitcoin values of giving you full control and sovereignty over your money. So we decided to build one right inside our Keymaster app."
Casa Features 101
Features of the wallet include a default seedless setup, meaning that the application automatically creates a private key on a user's phone and backs up the data to both Casa servers and the phone's native cloud service – Apple or Google. 
A so-termed "Health Check" feature is in place to ensure all Bitcoin keys are functional and up-to-date. No transaction is required for this feature – it is off-chain and automatic. 
Users have no upper limit on the amount of Bitcoin they can store. However, Casa says higher amounts and long-term holdings must require added security features and implementations, with the firm recommending its premium product for such use. 
That said, the free Wallet product is fully safe to use, with Casa intending to add further features in the coming months, as well as additional security tips for newcomers.
The product is a step towards the firm's ethos of giving users privacy-first options to store Bitcoin. Last week, Casa co-founder and Chief Technical Officer Jameson Lopp condemned reports that U.S. crypto-exchange Coinbase was selling analytics software to the United States Drug Enforcement Agency (DEA) and Internal Revenue Service (IRS).
Meanwhile, celebrities are seemingly jumping on the Bitcoin bandwagon. BTCManager reported last month Coldplay bassist Guy Berryman funded Zumo, an Edinburg-based Bitcoin (BTC) trading platform.