ChangeNOW Enables Users to Purchase IoTeX's Token With Credit Card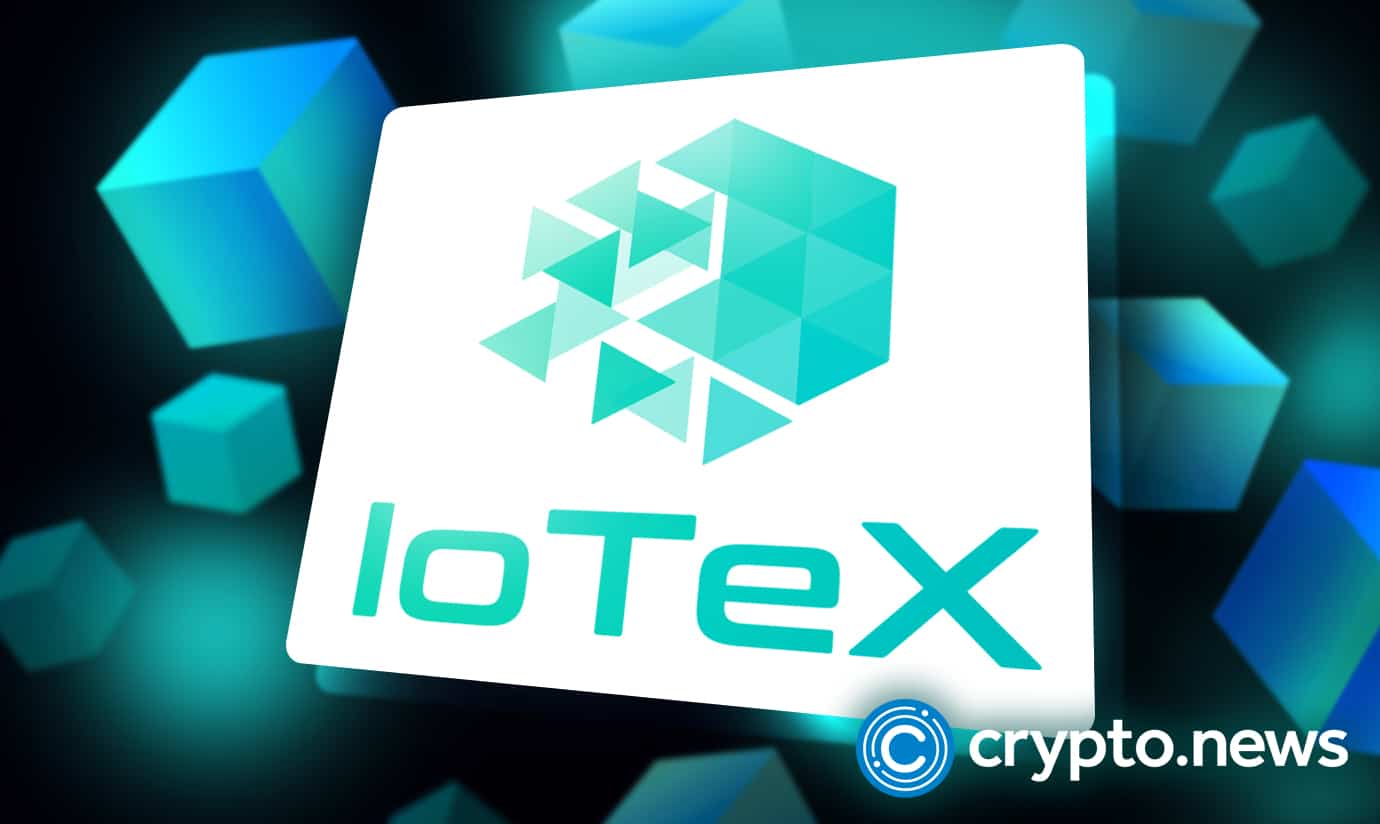 ChangeNOW, an instant and non-custodial exchange, has announced that IoTeX token buyers can now purchase IOTX with a credit card using more than 60 different fiat currencies.
The crypto exchange, which offers over 50,000 trading pairs and easy-to-use credit and debit card purchases, has now included IOTX on its list of cryptocurrencies you can purchase with a Visa or Mastercard debit or credit card.
Exchanging crypto on ChangeNOW is fast, cheap, and transparent. Users can swap crypto not only through the ChangeNOW website, but also via ChangeNOW apps on iOS and Android mobile devices.
Additionally, the ChangeNOW integration partnership with IoTeX means IOTX token holders or those crypto enthusiasts who want to purchase this top 100 crypto can do it via Mimo, the primary decentralized exchange on IoTeX.
"Users can now access Mimo and purchase IOTX directly from it as it has added a functionality enabling seamless purchase of IOTX tokens with a credit card via ChangeNOW, Users can now also directly purchase other IOTX network tokens easily."

Larry Pang, IoTeX Head of Business Development.
The exchange does not store user funds nor does it require any type of account creation. However, when purchasing with a debit or credit card it does request ID verification for card owners' security purpose only. It also has a KYC/AML procedure in place in line with regulations aimed at preventing money laundering and other financial crimes.
"Created by a team of experienced blockchain developers, ChangeNOW is a fully secure service with a twist — we're completely registration-free," the crypto exchange explains on its website. "This allows our clients to avoid identification or financial theft. We offer the best rates on the market, as we use reliable cryptocurrency trading platforms."
ChangeNOW is a limitless crypto exchange and processing service offering fast crypto swaps with no hidden fees. It supports a vast variety of assets, including more than 300 crypto and 60 fiat currencies. Transaction fee varies from 0.5% to 4.0% depending on whether you choose a classic or fixed exchange rate.
For every cryptocurrency swap, ChangeNOW searches for the fastest and most user-profitable way to execute the exchange. "It is crucial to the company that the final amount you receive is as close to the estimate as possible. That's why it calculates all the possible fees for every transaction very thoroughly and includes them in the estimate," ChangeNOW's website says…
ChangeNOW remains one of the biggest proponents for crypto adoption among mainstream audiences and aims to provide a safe, private, and user-friendly environment as part of a larger series of efforts to drive further cryptocurrency awareness worldwide.
IoTeX is one of the fastest growing blockchain startups in the Space with over 300,000 users and 10,000 connected devices. Its IOTX token ranks top 90 on Coinmarketcap.com with a market capitalization of over $1.05 billion after a record-breaking growth year (2021). It is also the leading decentralized network powering the future of the Web3 and machine economy (MachineFi). The platform is built for developers to connect billions of machines with Web3 infrastructure, to create innovative products including DeFi, NFT, DAO, Metaverse, and MachineFi applications.
Founded in 2017 with a team of alumni from Google, Facebook, Uber, Bosch, and Intel, IoTeX has launched a high-performance public blockchain with off-chain computing for devices and machines, cross-chain bridges, wallet, and the MachineFi marketplace.