Charlie Munger calls Bitcoin's Success "Disgusting," Crypto Twitter Reacts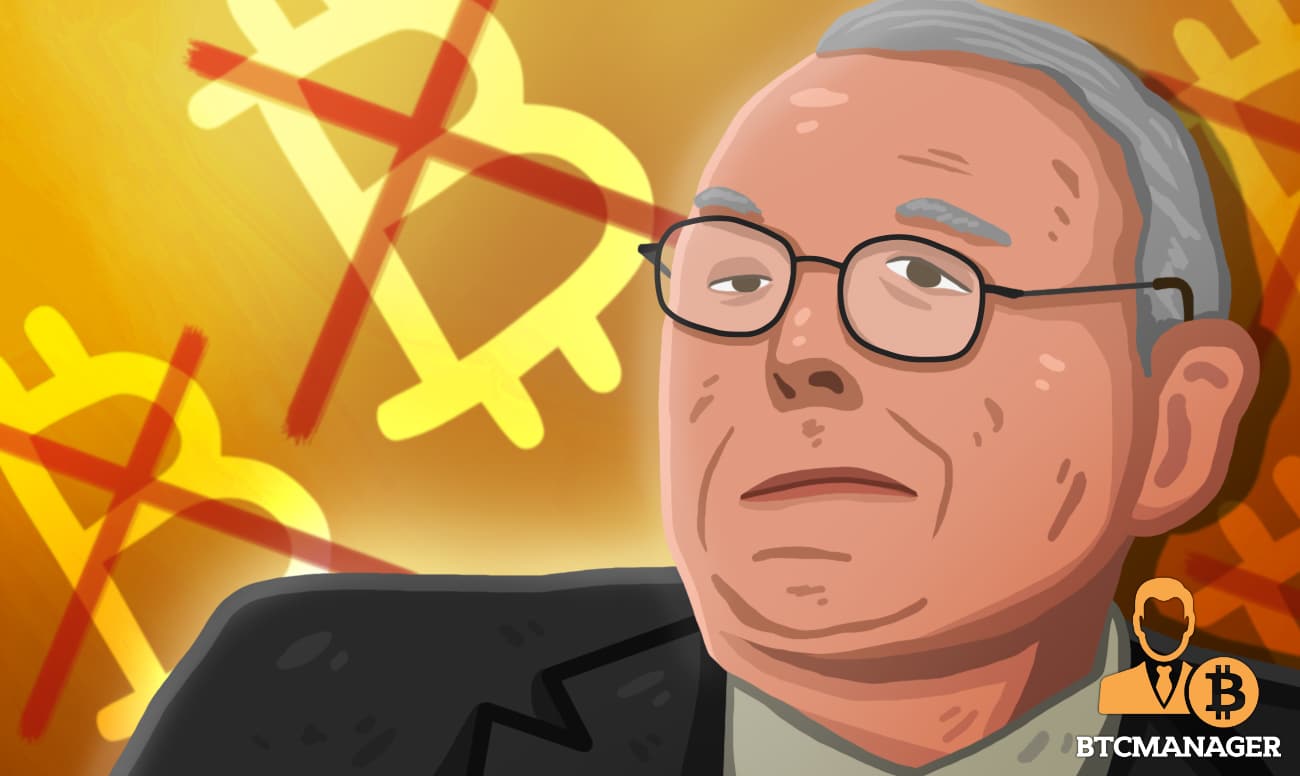 Charlie Munger has described the exponential growth of bitcoin (BTC) as disgusting, drawing the wrath of cryptocurrency enthusiasts on social media. The bitcoin (BTC) price is up by more than 550 percent in the past year.
Bitcoin's Sterling Performance Disgusts Munger
During Berkshire Hathaway's annual meeting on May 1, 2021, vice chairman, Charlie Munger, a longstanding hater of the world's flagship cryptocurrency, described the exponential rise of the bitcoin price as disgusting, adding that the world's number one cryptocurrency is against the interest of civilization.
Munger says he hates the success of bitcoin (BTC) due to the false narrative that the digital currency is a more efficient tool for criminals than fiat currencies like the U.S dollar, coupled with the fact that bitcoin (BTC) is not backed by a real-world asset.
"Of course I hate the bitcoin success. And I don't welcome a currency that's so useful to kidnappers and extortionists and so forth, nor do I like shuffling out a few extra billions and billions of dollars to somebody who just invented a new financial product out of thin air."
While several global financial institutions including HSBC, Standard Chartered, and Jamie Dimon's JP Morgan, among others, have been found guilty of facilitating money laundering operations for criminals in recent times, Munger says he thinks bitcoin is bad for the world.
"I think I should say modestly that I think the whole damn development is disgusting and contrary to the interests of civilization," he added.
As expected, numerous crypto enthusiasts and advocates have taken to Twitter to express their opinions over Munger's negative comments.
Bitcoin may be contrary to Charlie Munger's idea of civilization.

But for many less privileged than he, a neutral, open-source, permissionless, censorship/confiscation-resistant financial system beyond the control of corps + govts is *much* more civilized than the status quo. https://t.co/gFGsEY2ntN

— Alex Gladstein 🌋 ⚡ (@gladstein) May 1, 2021
Buffett Refuses to Comment on Bitcoin's Success 
In the same vein, Warren Buffett, the CEO and Chairman of Berkshire Hathaway, who labeled  bitcoin as a gambling instrument and rat poison earlier in 2018, refused to comment on bitcoin's latest achievement, arguing that:
"We've probably got hundreds of thousands of people watching this [meeting] that own bitcoin, and we've probably got two people who are short. So we have a choice of making 400,000 people mad at us and unhappy or making two people happy, and that's just a dumb equation."
At a time when numerous institutional investors around the world have invested a fraction of their balance sheets in bitcoin, it's very unlikely for negative comments from even Buffett to trigger a significant bloodbath, as the level of positivity surrounding the cryptospace is significantly higher than what it used to be and the future looks really bright for the nascent industry.