This New Chat App Uses Ethereum to Ensure Private Messaging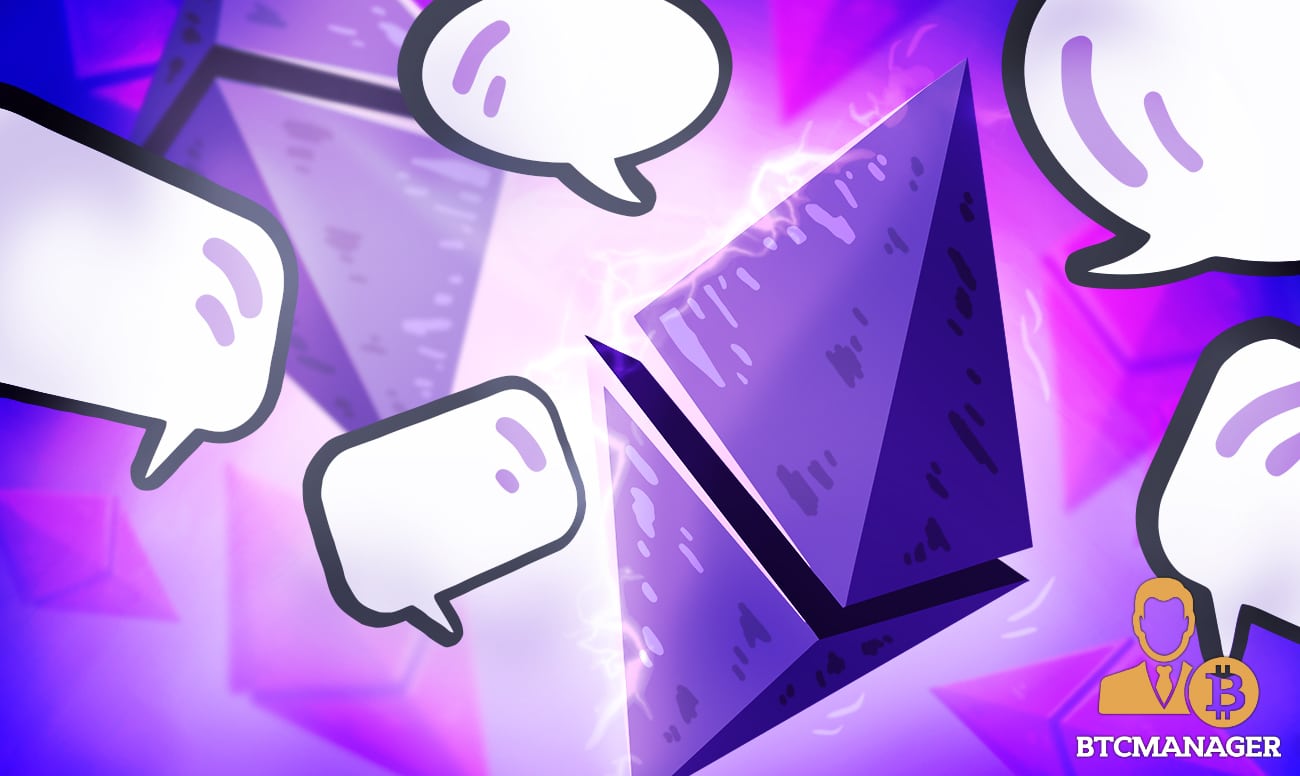 A newly launched chat platform harnesses the Ethereum blockchain to ensure privacy between users, Decrypt reported July 8.
Privacy-First Features
Called DChat, the application comes from the minds behind Unstoppable Domains; a crypto-first platform that allows users to build censorship-resistant websites while paying in digital tokens.
DChat is a peer-to-peer messaging application that cuts out middlemen from viewing personal messages to build an online model for targeting personalized ads to users. The latter is no The Onion story – Facebook, WhatsApp, and other messages platforms are guilty are of this feature.
As Unstoppable Domains noted in a tweet regarding the launch, all chat information is held on users' devices and then distributed across the GUN protocol, a peer-to-peer database for running apps within web browsers.
Unstoppable Chat 💬

Messages are stored on p2p storage and are encrypted. You control them, not us. Message directly from one domain to another domain.

Chat With:
– @AlexMasmej.crypto
– @hashoshi4.crypto
– @funontheride.crypto

Start chatting today ➡️ https://t.co/6bRozjC0Hb pic.twitter.com/u9Ei4mljFh

— unstoppable.nft (@unstoppableweb) July 7, 2020
Data is further linked up to and relayed within the Ethereum blockchain. Similar to crypto-wallets, users do require a private key to access the service.
"Messages are stored on p2p storage and are encrypted. You control them, not us. Message directly from one domain to another domain," notes Unstoppable Domains.
As there are no centralized servers – authorities cannot compel Unstoppable Domains to dole out user information; it's impossible for the latter to do so.
".crypto" Domains
The application launches as the recent proposals for the U.S. EARN IT Act threatens user privacy. Under the terms, all companies providing private and encrypted messaging will be obligated to provide a backdoor for policing authorities.
As it stands, however, DChat gets around the act by eliminating the central server altogether.
The messaging app is available for download on Unstoppable's website. It works on a similar protocol to the latter's human-readable .crypto domain names. 
Earlier in 2020, BTCManager reported MyEtherWallet (MEW) – a popular erc20 token centric user wallet – partnered with Unstoppable Domains to become a ".crypto" registrar. As part of the collaboration, MEW now offers .crypto domains to its over one million monthly active users.
At the time, co-founder Brad Kam said the development opened doors to further applications for blockchain technology.
Users can purchase a .crypto extension from Unstoppable. This would allow them both to create a human-readable crypto-wallet address and a private domain to conduct messaging from.