Chef Nomi Surrenders the Keys to SushiSwap to FTX Founder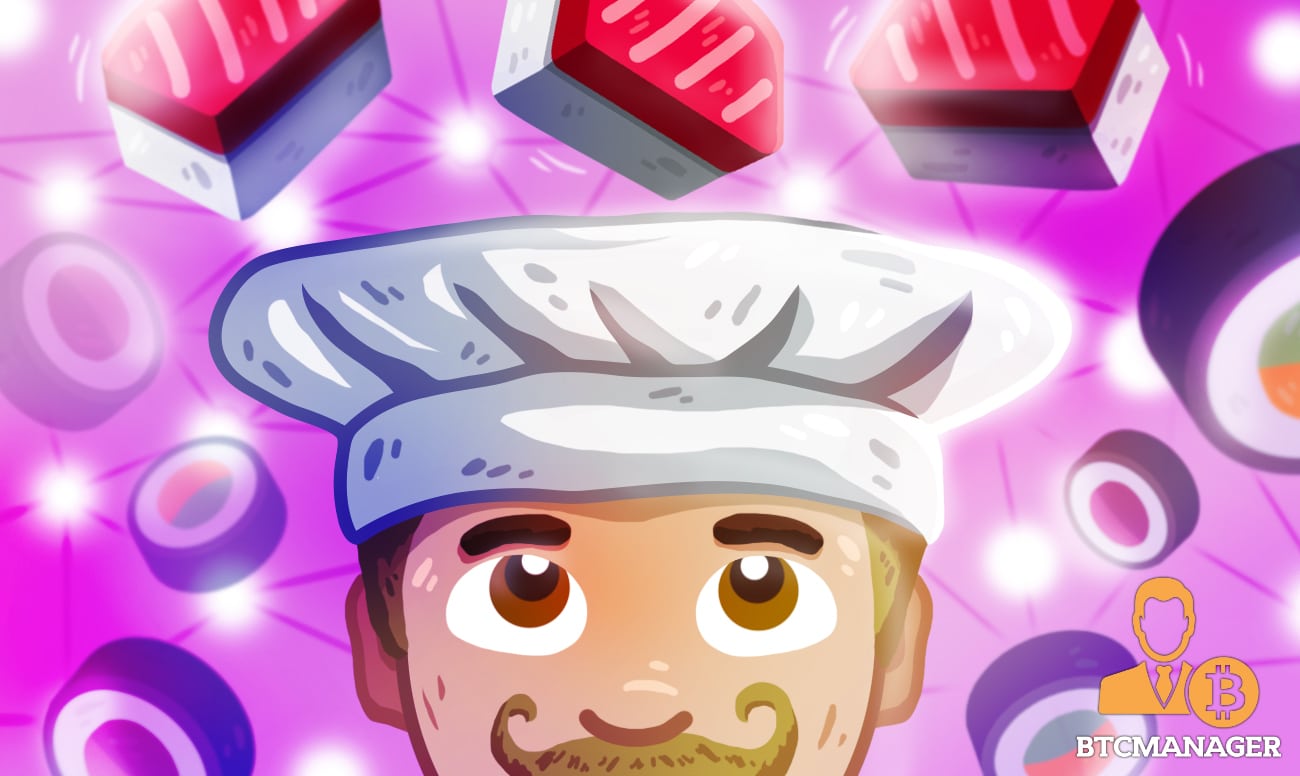 Following the scam allegations directed towards Chef Nomi, the anonymous founder and lead developer of SushiSwap, the keys to the said DeFi platform has been given to FTX and Serum DEX founder Sam Bankman-Fried on September 6. The new ruler of the kingdom has voiced his opinion on the "chef" and shared new updates on the SushiSwap protocol.
Sam's Takeover
After receiving Chef Nomi's key, Bankman-Fried canceled the protocol's old migration to make sure that no one can "steal LP tokens". He says that he is "confident" that the migration code will work after a few edits. The new migration is set to begin in less than "48 hours."
The control of SushiSwap will then be transferred to a new multi-sig wallet, handled by multiple users.
1) thoughts on Sushi:

First of all, @NomiChef sucks. He hurt his project, his future potential, and his followers.

Note that this does _not_ extent to other members of the Sushi community or leadership.

— SBF (@SBF_FTX) September 6, 2020
Before the takeover, Bankman-Fried had called out Chef Nomi for "hurting" his own creation and the people who believed in him but does not extend the same judgment to other members of SushiSwap.
The Rise of SushiSwap
A fork of the popular decentralized exchange Uniswap, SushiSwap had brought a ton of excitement among DeFi speculators who wanted to make money liquidity mining.
Chef Nomi promised that the new platform had all the best parts of its predecessor, as well as improvements on its governance via a new token called SUSHI. This means that holders of the token will have privileged voting rights on SushiSwap after its launch.
In the meantime, speculators were given the opportunity to become liquidity providers by staking SUSHI and ETH on Uniswap. This propelled the new DeFi-based token to new heights, with SUSHI accounting for 77% of Uniswap's trading volume on the first day of the month.
The Downfall of SushiSwap
Everything was doing well until rumors of Chef Nomi cashing out $15 million worth of SUSHI and ETH from the dev fund started circulating online on September 5, triggering a crash of the token by 88%. Many have speculated that this is apparently one of those "exit scams" that are common in the space. But the chef didn't hide.
Chef Nomi shared his side of the story on Twitter, telling everyone that what he did does not make him a scammer. 
The fact that I sold some $SUSHI devshare does not make Sushi more scam or less scam. The fact is on the code.

I'm not sure why everyone thinks I am a scammer now. I did not steal anyone's money. Devshare has been stated very clearly since the original blog post.

— Chef Nomi #SushiSwap (@NomiChef) September 6, 2020
He was met with mixed reactions, but mostly negative. Many users alluded to the fact that despite his transparency, selling a full bag in one go was obviously gonna nuke his token's value.
One user sent a screenshot of Chef Nomi stating "I'm not dumping. I'm a good guy."
I'm transferring control to @SBF_Alameda now. https://t.co/4Ih16CYCEo

— Chef Nomi #SushiSwap (@NomiChef) September 6, 2020
A few hours later, he finally gave the keys to his kingdom to Bankman-Fried, insisting that he never intended to scam anyone.