China's Blockchain Service Network Integrates Chainlink's (LINK) Data Oracles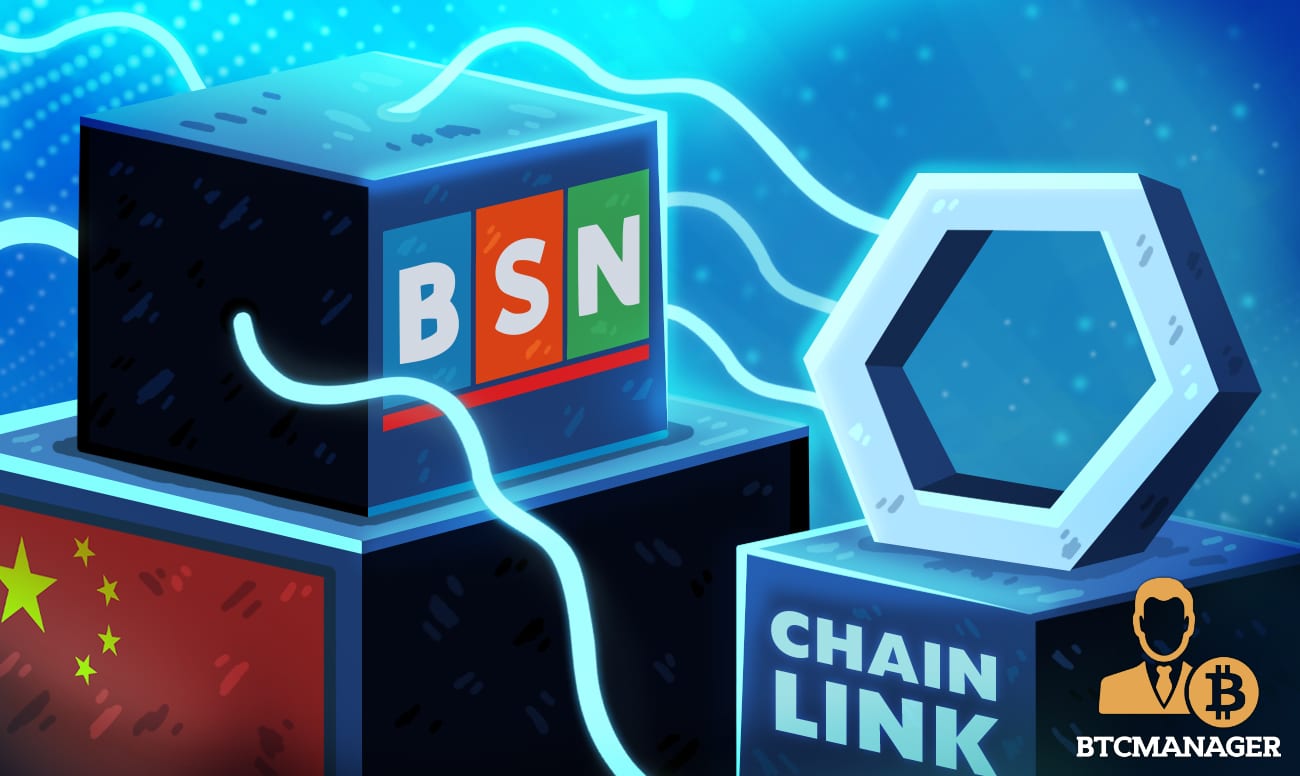 According to a press release issued on June 23, 2020, China's Blockchain Service Network (BSN) has joined forces with Chainlink (LINK) to tap the latter's oracle service into its ecosystem.
China's BSN Embraces Chainlink
China's newly launched distributed ledger technology (DLT) initiative dubbed BSN has integrated Chainlink's oracle functionality to its network. Per sources close to the matter, the partnership will enable both government and private entities to incorporate validated real-world data into their BSN-based applications via Chainlink oracles' IRITA interchain service hub.
Notably, the network nodes to support the operation will be run by SNZ Pool, a professional proof-of-stake (PoS) operator.
The integration of Chainlink oracle into its infrastructure will provide BSN an added layer of security, reliability, and interconnectivity that will drive the growth and development of the Chinese, and subsequently, the global blockchain ecosystem.
For the uninitiated, BSN is a blockchain infrastructure service layer touted as China's one-stop-shop for firms to enjoy the benefits of affordable DLT-based cloud computing solutions. The state-backed network has inked several partnerships with major players in the blockchain space.
Notably, BSN's founding consortia partners include China's State Information Center, China Mobile, China Unionpay, and Red Data Technologies.
A Multi-Party Collaboration
Chainlink, IRITA, and SNZ Pool will contribute to the fundamental development growth of BSN, the release notes. IRITA's interchain service hub will integrate Chainlink into BSN. In the same vein, professional node operator SNZ Pool will provide robust node services to run the network.
It is worth noting that a working prototype to demonstrate the value of Chainlink oracles via the ITIRA interchain service hub to BSN applications is already underway.
Commenting on the development, Yifan He, Co-founder, BSN, noted:
"One of the main purposes of BSN is to provide interoperability to all DApps, regardless of whether they are for permissioned chains or public chains. On BSN, each Dapp should be able to call any other Dapps in a very convenient and low-cost way. This collaboration with Chainlink, IRITA, and SNZ Pool will help us achieve this goal and ensure that BSN users reach new levels of security, reliability, and interconnectivity."
Similarly, Chainlink co-founder, Sergey Nazarov opined that the partnership with Chainlink will enable BSN applications to seamlessly access real-world data and help it leverage the benefits of smart contracts to "bring new levels of automation and trust to global agreements."
In related news, BTCManager reported on May 19 that Chainlink had inked a deal with Klaytn – South Korean Internet giant Kakao's public blockchain network – to enable the network gain easy access to Chainlink's data oracles.