China Could Move From Digital Yuan to Regional Stablecoin with Hong Kong as the Epicenter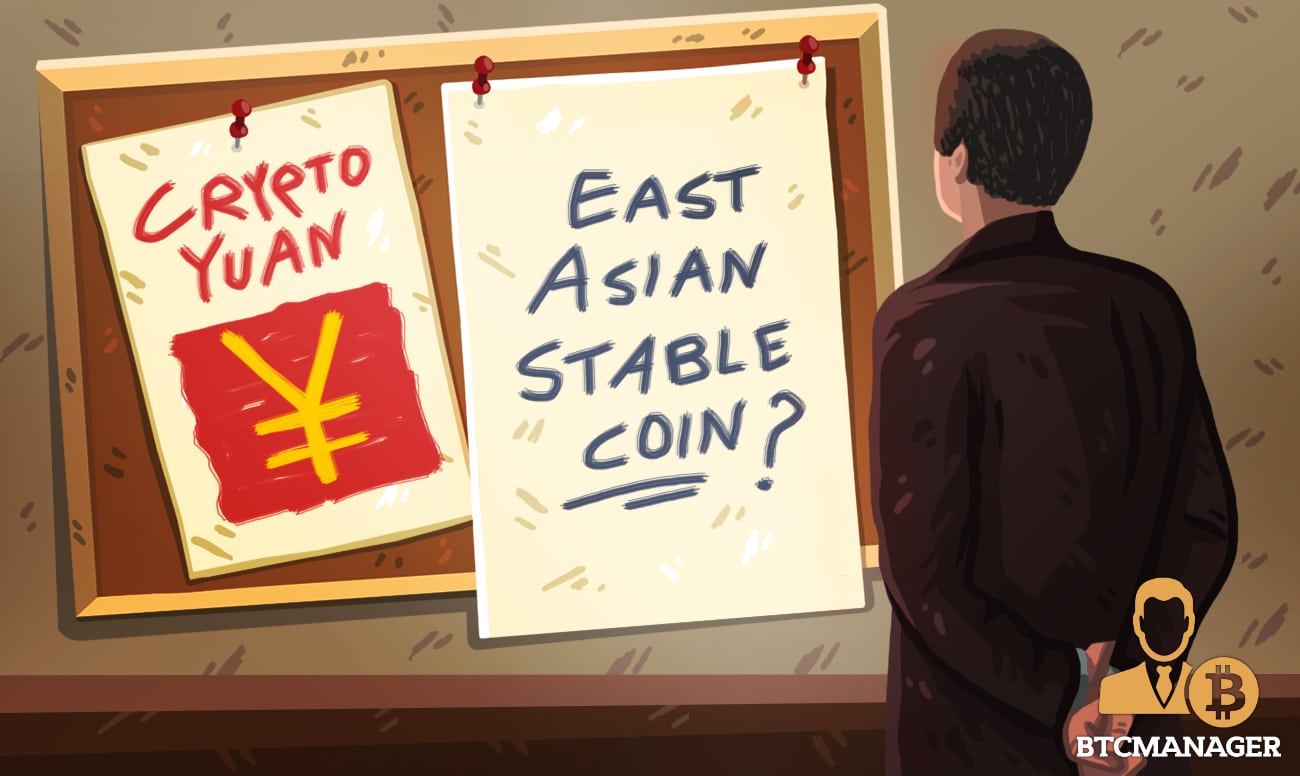 China's interest in blockchain and state-issued cryptocurrencies is hitting new highs each week. The country has already earmarked a blockchain zone, piloted its CBDC project, and put friendly energy regulations in place for miners. Now, a Communist Party (CCP) representative wants to push the ball further, calling for a stablecoin backed by East Asian economic giants. 
Hong Kong at the Center
Shen Nanpeng of Sequoia Capital, who also sits on the CCP's Political Consultative Conference board, is submitting a proposal calling for "Cross-border digital stable currency" in Hong Kong, as per a report by local publication Chainnews. 
Nanpeng is convinced cross-border trade between Hong Kong, Japan, China, and South Korea will be bolstered by a digital currency, backed by the state-issued HKD, yen, yuan, and won respectively. Such a move will promote economic cooperation in a post-COVID-19 world, he notes.
He believes taking a research-first route, similar to what China and Korea have proposed, is the way forward. Pilot projects can help with scenario management, network testing, and ensuring all parties are conversant with the operation of a stateless currency. 
Hong Kong's central location and liberate governance helps cement the country as a mid-point for the project. Along with a stablecoin, the development of a digital wallet and public network to store assets and view transactions is also mentioned in the proposal. 
Three Advantages
Nanpeng noted three advantages that a regional stablecoin, based in Hong Kong, provides:
Digital currencies will reduce the "exchange rate risk" for all partner countries. This is a problem faced by shipping and import/export companies globally, and having a stable coin avoids the fallacy while providing fair pricing. Hong Kong, as a major financial center, can handle high-volume transactions and exchange rate pricing to maintain the currency's predetermined value.

Distributed systems provide verifiably of transactions and improve the efficiency of payments. Current systems are slow, require excessive paperwork, and charge high fees for each transaction. Hong Kong, in this regard, can process up to 70 percent of global RMB cross-border payments.
Finally, a state-issued digital currency provides a testbed for other projects operating on blockchain systems. In this particular project, the stablecoin will be connected to other fiat currencies at all times to ensure ease-of-liquidity and transaction.
Nanpeng's proposal calls for extensive testing and regulatory scrutiny regarding the idea, which if passed, must undergo research and development into blockchain systems and the creation of regulations regarding digital currencies. 
The proposal follows the previously issued "Opinions on Financial Support for the construction of the Guangdong-Hong Kong-Macao Greater Bay Area," that called for building a blockchain trade platform that allowed banks to share digital cross-border trade information in a reliable manner.