China Mobile Communications Association Recognizes IOST's Aiou Tech & Alipay as "Outstanding Blockchain Programs" in Tackling COVID-19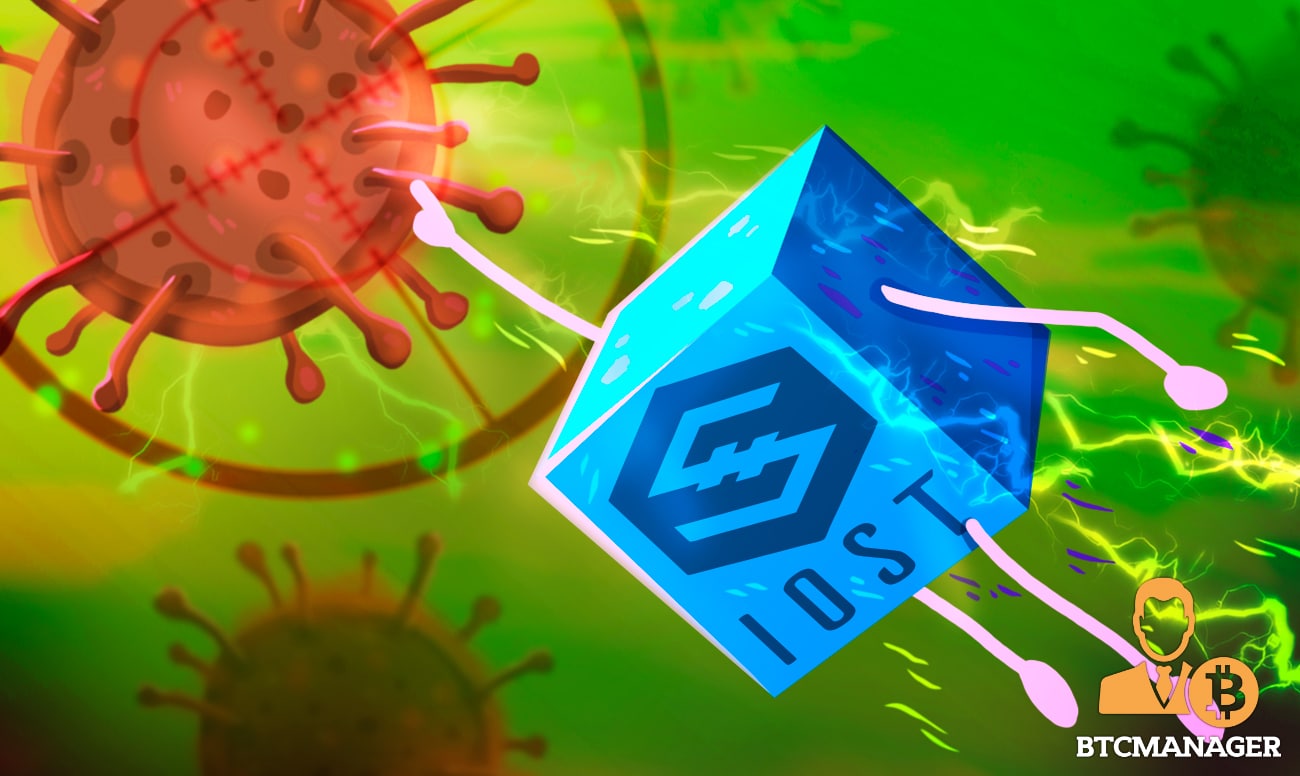 China Mobile Communications Association (CMCA), a national social organization approved by the State Council of the People's Republic of China recently selected IOST's Enterprise Edition – Aiou Technology along with mobile payments giant Alipay as "Outstanding Blockchain Programs" for aiding in the battle against the COVID-19 pandemic.
IOST's Aiou Technology Gets Major Recognition
Highly-scalable enterprise-grade blockchain protocol IOST (IOST) has added another feather to its cap after its enterprise arm – Aiou Technology – was selected by the CMCA as an Outstanding Blockchain Program for contributing to the fight against COVID-19 pandemic through its Charity Information Disclosure Platform.
Alongside Aiou Technology, the state-run organization CMCA also picked mobile payments giant Alipay as an Outstanding Blockchain Program.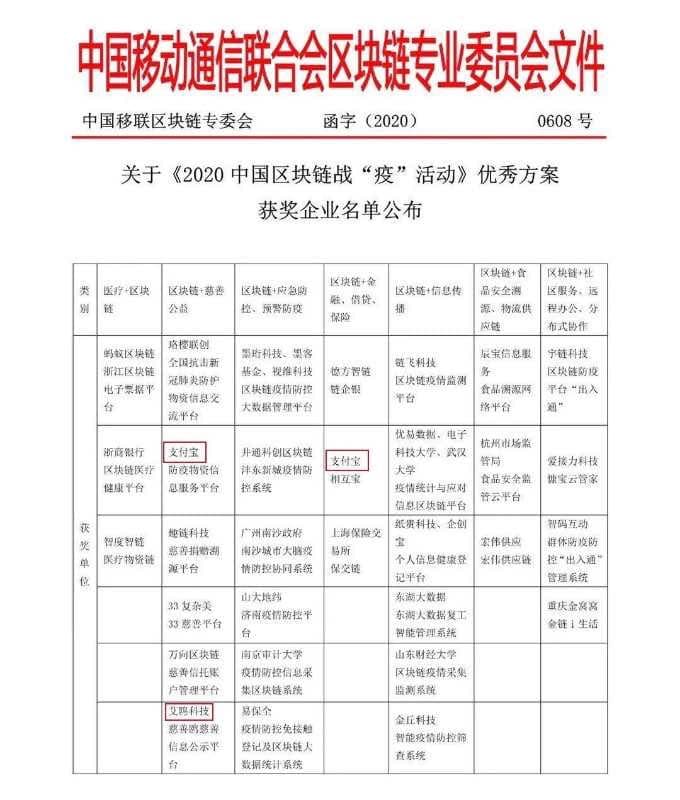 (Source: science.china.com)
Notably, the recognition by the CMCA comes shortly after the Blockchain Service Network (BSN) – China's first national blockchain consortium – chose Aiou Technology's Shanyiou Charity Information Publicity Platform as its Official Designated Partner. From among the applications submitted by BSN's qualified developers, IOST's Shanyiou application was selected as the only application in the BSN's Public Welfare & Charity category.
For the uninitiated, earlier this year in February, Aiou Technology had joined forces with the Ningbo and Changsha government, the China Enterprise Federation, and the China Software Association to launch a blockchain-powered information disclosure platform to foster transparency and accountability in the charity & public welfare space.
Subsequently, Aiou Technology's Charity Information Disclosure Platform proved to be a tremendous success as it on-boarded numerous institutions in a relatively short period of time.
The platform allows anyone who wishes to donate materials or funds to a certain institution to track all donation details, including the movement of materials and the final distribution and consumption of the donation. By enabling real-time monitoring of the donations made, the Aiou information disclosure platform makes the entire charity process completely transparent, traceable, and tamper-proof.
Major Organizations Exhibit Confidence in IOST
The flurry of endorsements from major entities including Chinese state-run organizations and private enterprises is a testimony to the high potential of IOST's blockchain-based offerings.
Earlier this year, BTCManager reported that IOST had become the first blockchain project to be advertised by Amazon Web Services (AWS) China.
In June, IOST was ranked first in the basic-tech field ahead of other blockchain protocols including bitcoin (BTC), ethereum (ETH), EOS, and Cardano, by the China Electronics and Information Industry Development Institute (CCID) in the 18th issue of the Global Public Chain Technology Evaluation Index. The CCID placed IOST at a respectable 4th position overall ahead of prominent cryptocurrencies including stellar (XLM), NEO, XRP, and litecoin (LTC).
In similar news, China's National Archives Administration (NAA) entered into a partnership with IOST to foster the use of distributed ledger technology-based (DLT) solutions in China. Specifically, the NAA – a Chinese national agency under the China Central Committee of the Communist Party – extended an invitation to IOST to deliver a lecture on blockchain technology to the Chinese government.
During the lecture, Terry Wang, Co-Founder, IOST, delved deeper into the current state of the Chinese blockchain space and explored the potential of IOST's blockchain-as-a-service (BaaS) platform for archives management.
With a rapidly increasing number of use-cases for its DLT-based products and recognition from major organizations, IOST looks primed to have a busy second half of 2020.