China: PBOC's Fresh Crackdown on Crypto Sends the Market Tumbling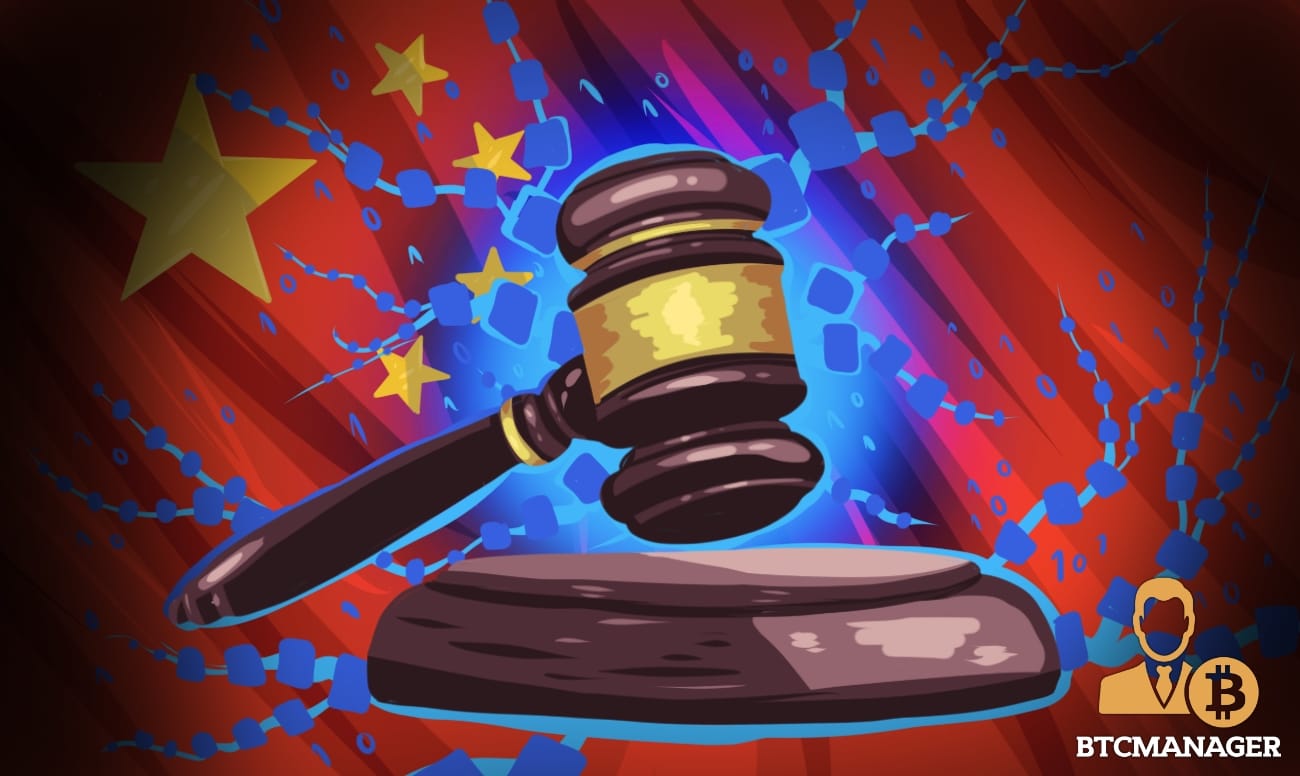 China has announced a fresh crackdown on cryptocurrencies. The People's Bank of China is targeting transactions. It has declared them illegal as well as crypto-related businesses. Financial institutions too cannot provide services related to crypto, according to the announcement.
The PBOC Against Crypto
Consequently, the crypto market went tumbling down. Bitcoin is trading below $43,000, a 3.65% drop from yesterday. Over a week, the price is down to over 10%. Ethereum, the second-largest crypto by market capitalization, is down 7.6% from yesterday. Other altcoins have followed suit.
The People's Bank of China announced in a Q&A on its website. It prohibited services offering trading, order matching, token issuance, and derivatives for virtual currencies. Overseas crypto exchanges offering services in mainland China are likewise forbidden.
The website also states that virtual currency does not have the same legal status as legal currency. Because non-monetary entities issue cryptos, they are not permitted. Hence, they should not and cannot be used as market currency.
A Fresh Mining Crackdown
Meanwhile, Chinese authorities have asked for a renewed crackdown on crypto mining. China's top banking and internet regulators issued the declaration.  It provides a thorough list of prohibited crypto activity. It also directs local governments to crack down on them.
This event is not the first time China has taken a hard stance against cryptocurrencies. Beijing announced earlier this year that it would crack down on crypto mining. As a result, numerous miners shut down their equipment. Consequently, it caused a dramatic drop in bitcoin's processing power. 
The price of Bitcoin also went down and was trading below $30K. It remained at that level for a while until it started rallying about a month later. That goes in to show how much the crackdown influences cryptocurrencies.
The regulators prohibited banks and other financial institutions from providing cryptocurrency-related services. It also advocated for increased censorship of crypto-related material.
The regulators also seek to set up a system for detecting and preventing hype in cryptocurrency trading and mining activity.
Crypto and Related Stock are Down
As the top two cryptocurrencies are going low, other cryptocurrencies have followed suit. Cardano is down 2$, XRP is down 7%, and Litecoin is down 7%. 
Crypto-related stocks are also going down. So far, Riot Blockchain is down 4%, Marathon Digital fell 7%, Coinbase dropped 2.5%, and Bit Digital is down 4%.
After restricting crypto exchanges half a decade ago, the country prohibited mining in June this year. However, this is its most serious action against cryptocurrencies for a long time. The government considered China as one of its most potential growth prospects. 
The country's focus on crypto enforcement comes from trying to meet carbon reduction targets. Mining consumes a tremendous amount of electricity hence carbon issues.
Last week, Beijing had announced further moves against crypto mining. SA contributor Logan Kane also outlined, previous week, another way China could crash Bitcoin.