Chinese Central Bank Partners with E-commerce Giant for CBDC Test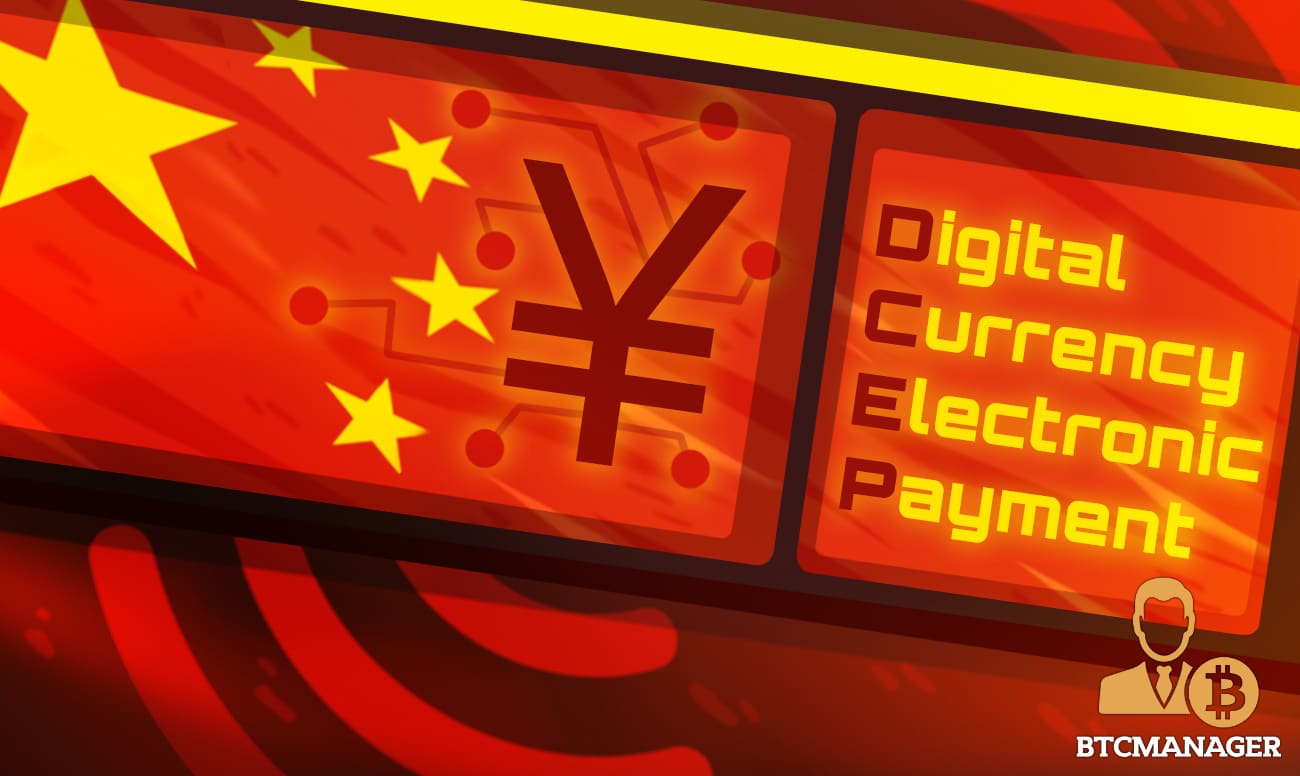 Chinese food delivery and e-commerce giant Meituan Dianping is the latest establishment to trial China's digital currency electronic payment (DCEP) project; the country's planned central bank digital currency (CBDC).
More Testing for China's DCEP
According to Bloomberg, China's central bank plans to trial its virtual currency with Beijing-based food delivery service Meituan Dianping. Although details of the partnership are yet to be revealed, both parties reportedly held discussions about real-world use cases for DCEP over the past few months.
PBoC's research arm the Digital Currency Research Institute tagged the move as strategic as Meituan Dianping's massive user base offers a solid opportunity for the central bank to drive mass adoption for its central bank digital currency (CBDC).
The Tencent backed Meituan currently has an estimated 435 million active users and reportedly records billions of dollars in daily transactions. As Meituan's digital platform offers a host of services in the e-commerce ecosystem ranging from food delivery to travel services, China's central bank is set to discover how diverse consumers interact with DCEP.
Meituan is not the only food industry participant involved in testing the DCEP. Earlier in the year, popular fast-food and restaurant brands like Starbucks, Subway, and McDonald's also announced plans to trial China's digital yuan.
CBDC Race Not Slowing
Regardless of the ongoing coronavirus pandemic, China's central bank has continued to push progress towards developing and testing its own CBDC. As previously reported by BTCManager, PBoC announced a partnership with China's leading mobile transportation firm Didi Chuxing to test the use of DCEP in the smart mobility industry.
Earlier in April 2020, employees in the Xiangcheng District of Suzhou reportedly received 50% of their transportation subsidies in DCEP. China's "Big Four" banks were tasked with issuing the CBDC to employees. PBoC is also reportedly in talks with Shanghai-based Bilibili, a video streaming service similarly backed by Tencent.
One of the "Big Four"- the Agricultural Bank of China (ABC) launched a mobile application designed to test DCEP back in April 2020 as well. The trial involved whitelisted citizens across four cities including Chengdu, Shenzhen, Suzhou, and Xiong'An.
Apart from China, the CBDC craze is also spreading to other countries around the world with their respective central banks developing their own sovereign digital currencies. Interoperability will most likely play a role in determining which projects end up succeeding.
China's growing relationship with countries in emerging markets could offer a boost for international DCEP acceptance especially within the framework of the $1T "belt and road" initiative.