China: State-Owned Bank Agricultural Bank of China Begins Testing CBDC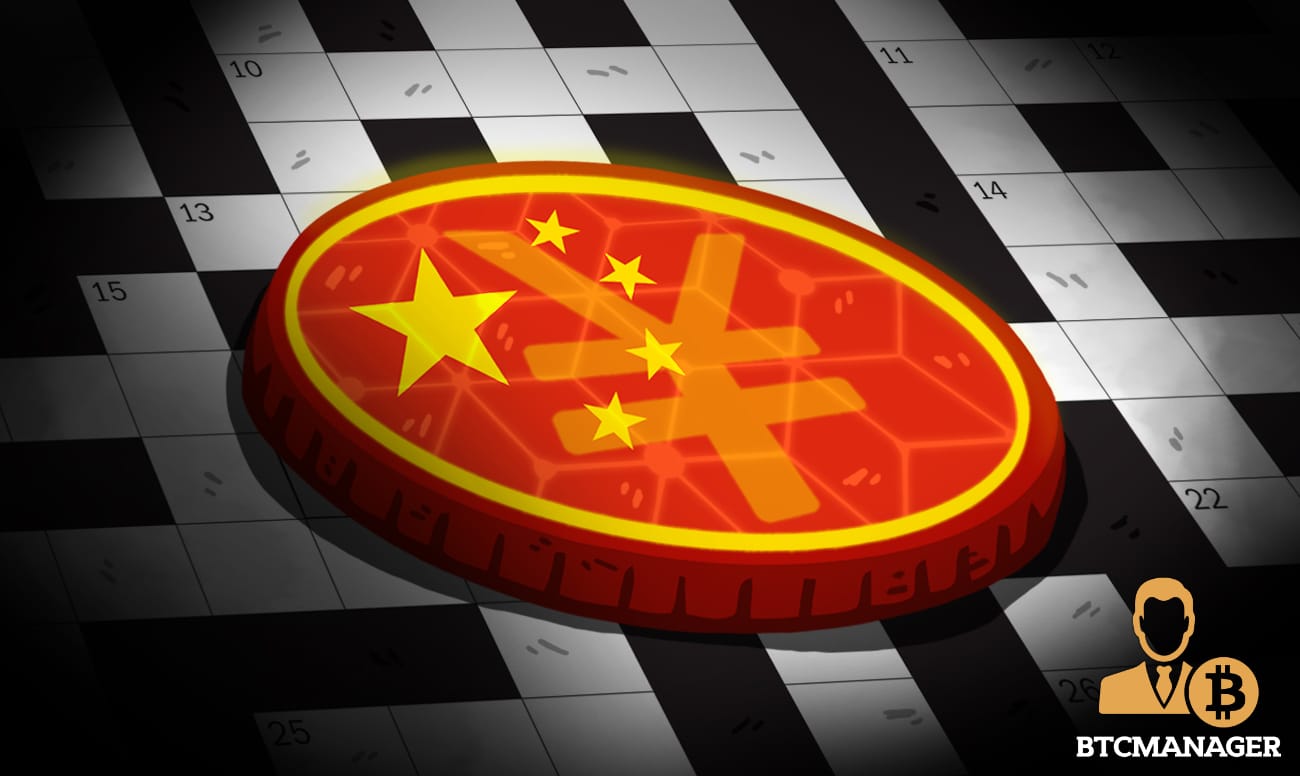 Agricultural Bank of China (ABC), one of the "Big Four" financial institutions controlled by the government of the People's Republic of China (PBoC), has launched a mobile application for testing the nation's central bank digital currency (CBDC) dubbed DE/CP. The DE/CP test phase will be carried out by whitelisted citizens across four cities including Xiong'An, Suzhou, Chengdu and Shenzhen, according to reports on April 14, 2020.
China Begins Testing CBDC
While the coronavirus pandemic that initially broke out in the Wuhan region of China in December 2019, slightly delayed the country's CBDC plans,  it appears the blockchain-friendly country has now gotten things back on track.
Per sources close to the matter, the Agricultural Bank of China (ABC) has rolled out an internal mobile application that will be used by whitelisted users to trial the nation's central bank digital currency,  called the digital currency/electronic payment (DE/CP).
Ling Zhang, Executive Director of M&A, Global Fiat at Binance tweeted:
"Seems that testing wallet app is available for download. 4 cities will be available for the trial to begin with, including Shenzhen, Chengdu, Suzhou and Xiongan. Interesting that Xiongan, the newly state-level new area is one of the trial cities. #DC/EP"
Reportedly, the newly launched testing app supports both Android and iOS smartphones and can be downloaded from a site controlled by the bank. As seen in the test app, the DE/CP wallet will allow users to pay via a QR code, send and receive payments and carry out transactions by simply touching another user's phone with their device.
Notably, the DC/EP test app can only be trialed by whitelisted Chinese people resident in any of the four supported cities, including Xiong'An, Suzhou, Chengdu, and Shenzhen.
Interestingly, the development has attracted several reactions on crypto Twitter, with Matthew Graham, CEO of Sino Global Capital, a fintech firm based in mainland China, subtly condemning the U.S. for their lackadaisical attitude towards the development of a CBDC.
Graham tweeted: 
Americans still trying to figure out if they should put on a face mask while China pushes out a revolutionary technology https://t.co/Ie2JMDPBhI

— Matthew Graham (@mattysino) April 14, 2020
In related news, BTCManager informed on April 6, 2020, that crypto-friendly South Korea is also making active plans to launch a blockchain-based digital won and the nation is currently conducting a pilot project to that effect.