Chinese Elderly Care Institution Obtains VeChain and DNV GL's My Care Compliance Statement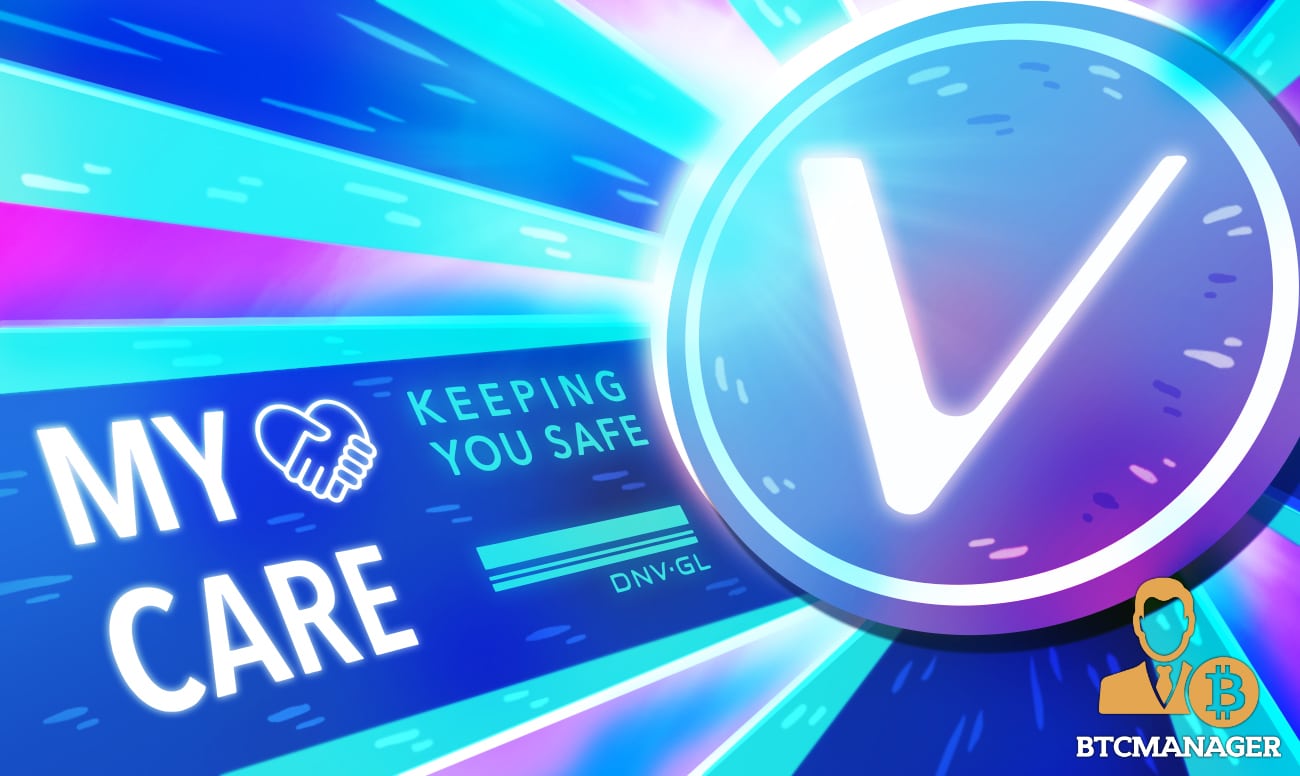 My Care infection risk management tool continues to get new clients on board.
Chinese Elderly Care Institution Embraces My Care
According to a recent report by local Chinese media outlet Chainnews, DNV GL and VeChain's blockchain-powered infection risk management solution My Care has been deployed by a Chinese elderly care institution dubbed Ningbo Xingjian Lanting.
Specifically, DNV GL has issued an infection risk management compliance statement to Ningbo Xingjian Pension Service – a subsidiary of Fosun Health Group FOSUNCARE.
For the uninitiated, My Care is a risk infection management solution tailored for the contemporary challenges, especially the COVID-19 pandemic. The distributed ledger technology-based (DLT) solution has witnessed increased traction in recent times.
How Does My Care Work?
My Care has established itself as the de-facto risk management solution across industries, especially healthcare where it is leveraged for the management and mitigation of risks associated with COVID-19 infection. In addition, the solution is also being used in shipping and food supply chain industries.
The methodology behind My Care stems from the method used by DNV GL to assess hospital infection risk management.
The solution brings together DNV GL's medical standards, best practices in risk management, HSE and quality management systems, and maturity safety rating standards. Notably, being a versatile solution, My Care's assessment framework is applicable across all types of industries, including senior care institutions.
Commenting on the development, Bo Huijie, DNV GL Management Service Group's Medical Director of Greater China, noted:
"As the resumption of work and production progresses, the organization is gradually resuming business. Ningbo Xingjian Lanting has proved that it protects employees and customers through a well-thought-out method to manage infection risks. The first trial of infection risk management standards in high-end elderly care institutions is also a signal. It indicates that more and more industries need an authoritative industry protection process and standards as normal work requirements to convey confidence to stakeholders. "
Adding:
"I believe that after this professional review of DNV GL, Fosun Health Care will achieve better performance and development in the future operation and management."
In related news, BTCManager reported on September 16 that leading Brazilian food retailer Carrefour Brazil is using My Care to build business resilience in current troubled times.