Chinese Tycoon Planning to Help Distressed Assets, Several Projects Close Funding Rounds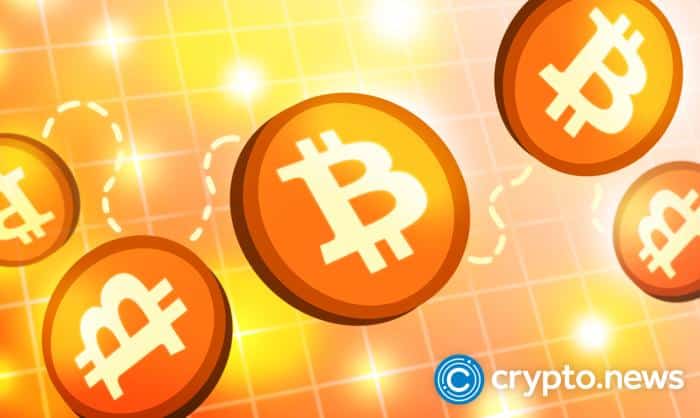 Chinese tycoon Jihan Wu has created a fund focused on bailing out distressed assets from BTC miners. Meanwhile, several projects, including Strike, Harpie, MPCH Labs, Krypton, and Space & Time, completed successful seed rounds.
Crypto Tycoon Creates Fund to Bail Out Distressed Assets
Chinese crypto tycoon Jihan Wu set up a $250 million fund to help purchase distressed assets from BTC miners. Since the crypto winters began, many highly leveraged BTC miners have been selling their mining equipment at discounts to those with more significant capital.
Jihan Wu's firm Bitdeer Technologies Holding intends to invest around $50 million of its funds. They are also planning to raise a further $200 million from other investors like venture capital firms, alternative investment funds, family offices, and other mining companies,
Strike Raises $80 Million in Venture Round
Strike, a digital wallet relying on the Bitcoin Lightning network, raised $80 million in another venture round. According to reports, this funding round was led by Ten31, Susquehanna Investment Group, and the University of Wyoming Endowment.
Strike is on a mission to replace the big money transfer giants like Mastercard and Visa. The newly raised will help them further their mission. Strike is already gaining traction, persuading top e-commerce giants like Shopify and NCR point of sale service providers.
Harpie Raises $4.5 Million in Funding Round Backed by Coinbase
Harpie just recently announced the completion of a successful funding round which helped them raise $4.5 million. The recent funding round was backed by top projects like OpenSea, Coinbase Ventures, and Dragonfly capital.
Harpie was created as an onchain firewall provider fashioned to help prevent theft on crypto ETH wallets. There are lots of hacking and phishing attacks losing billions every year.
Tom Schmidt, the general partner at Dragonfly Capital, recently said;
"With the majority of theft happening on Ethereum, it only makes sense to start here and expand to other chains as the need arises. The security offered by Harpie is a necessity for the future of crypto, and it could not have come at a better time."
Space and Time Completes a $20 Million Funding Round Led by Microsoft's M12
Space and Time, a web3 data warehousing platform, just recently completed a funding round raising $20 million. This funding round was led by M12 (Microsoft's Venture arm), with Coin DCX, Framework Ventures, Polygon, and Hash Capital participating. These new funds come after the network announced another successful funding round this July, where they raised $10 million.
When talking about Microsoft's involvement in the venture round, Space and Time's CEO and co-founder Nate Holiday recently said;
"I think interest really grew on both sides and we saw that we can move faster together than continuing to move without having their support. And so, in the summertime, it just became really exciting to really accelerate this and to put this together."
MPCH Labs Raises $40 Million in Funding Round
MPCH Labs, a tech venture studio, just recently completed a series A venture round, raising $40 million. Liberty City Ventures led the funding round with several other investors, including QCP Capital, LedgerPrime, Animoca, Human Capital, and Oak HC FT, participating in the round.
MCPH intends to use the funds to develop a next-gen multi-party computation (MPC) technology. MPC helps multiple particles do computations together without revealing individuals' private data.
MPCH's co-founder and CEO Miles Parry recently said;
"I've gathered a lot of experience through the marketplace, especially in traditional as well as the crypto space, and as I saw the pitfalls, [I] decided instead of trying to adapt the existing MPC solutions out there, I'm going to build it from the ground up.
Krypton Raises $7 Million in Seed Round
Krypton, a decentralized exchange, just recently completed a funding round raising $7 million. This funding round was led by Framework ventures with participation from GSR, Samsung Next, and Foresight Ventures.
According to reports, Krypton will use the funds to launch a DEX in the first quarter of 2023. Michael Anderson, co-founder of Framework Ventures,
"We see Krypton as a platform for an entirely new format of crypto trading that could reach completely new institutional and retail user demographics. For DeFi to mature, best execution needs to be a priority, and we think Krypton's solution will play a major role in this transformation."