OpenSea Introduces a New Drop Experience to Aid NFT Minting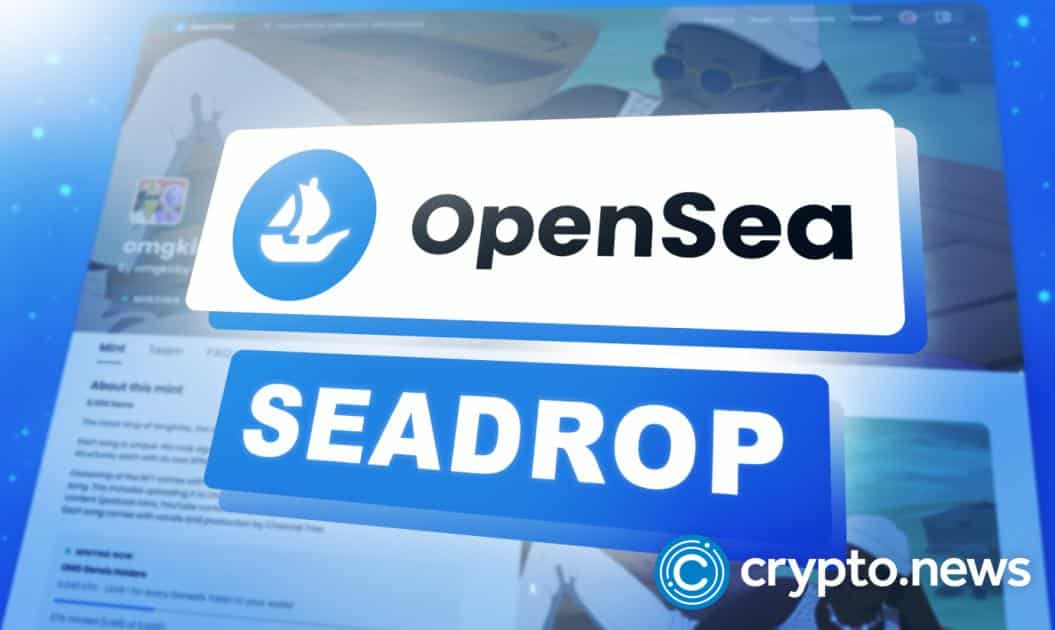 OpenSea has announced the debut of new drop features meant to make NFT minting simpler and more secure for artists and collectors. In a Monday blog post on the OpenSea website, the NFT marketplace said the new features are built around simplicity, security, and storytelling.
Introducing Dedicated Drop Pages and Open-Source Smart Contracts
Giving the reason behind the new improvements, OpenSea's head of Product Mitchell Kogan said, "Launching a new project using today's offerings is challenging. Creators require technical and creative expertise to make their vision come to life, and collectors need to trust that they are minting from a safe place. We believe that we can solve these problems for both creators and collectors by creating a secure platform to mint directly from OpenSea."
Following the launch, NFT creators will be able to assign dedicated drop pages to their collections, making it easier for them to be discovered on the OpenSea homepage.
Collectors will also be able to mint NFTs directly from an OpenSea page.
These editable drop pages will include more room for pictures and videos to emphasize storytelling. They will also have information regarding the drop, the minting schedule, and a countdown clock.
Additionally, the drop pages will enable creators to showcase their teams and present their roadmaps, among other things.
The new minting experience also includes email and calendar notifications to remind collectors when to mint.
A novel, open-source smart contract called SeaDrop will underpin the new drop experience on OpenSea. By using SeaDrop, creators won't need to develop custom smart contracts. This is one of the most crucial and technically challenging steps in minting NFTs and managing multi-stage drops.
OpenSea Will Now Support Allowlists and Direct Minting
A vital feature of the new dedicated drop pages is that they enable collectors to mint NFTs directly without leaving the landing page. Collectors can directly connect their crypto wallets to the drop pages, thus eliminating the need to go to unknown third-party websites.
Furthermore, the new drop experience will now support allowlist to help collectors stay in the loop with new features, releases, and NFT drops in the marketplace. OpenSea has indicated that it will store the information in a decentralized system.
First Drop Is Scheduled for Thursday
In the blog post, the world's largest NFT and digital collectibles marketplace stated that its first drop incorporating the new experience would be on September 22. The drop will feature NFT creators omgKirby and Channel Tres.
OpenSea also has a slew of exciting web3 drops slated for the remainder of the year. The drops will feature many talented NFT artists and include projects from Warner Music Group and Anthony Hopkins, among others.
OpenSea has been beta testing the new features and hopes to launch more updates in addition to new drops as it receives feedback from creators and collectors using the new features.
According to Mitchell Kogan, the company designed the new experience with multi-chain expansion in mind. Additionally, the platform intends to add new mint categories, more actionable insights, better storytelling components, and more allowlist functions.