Circle and Coinbase Restrict Movement of USDC Funds From Tornado Cash Addresses Following Sanctions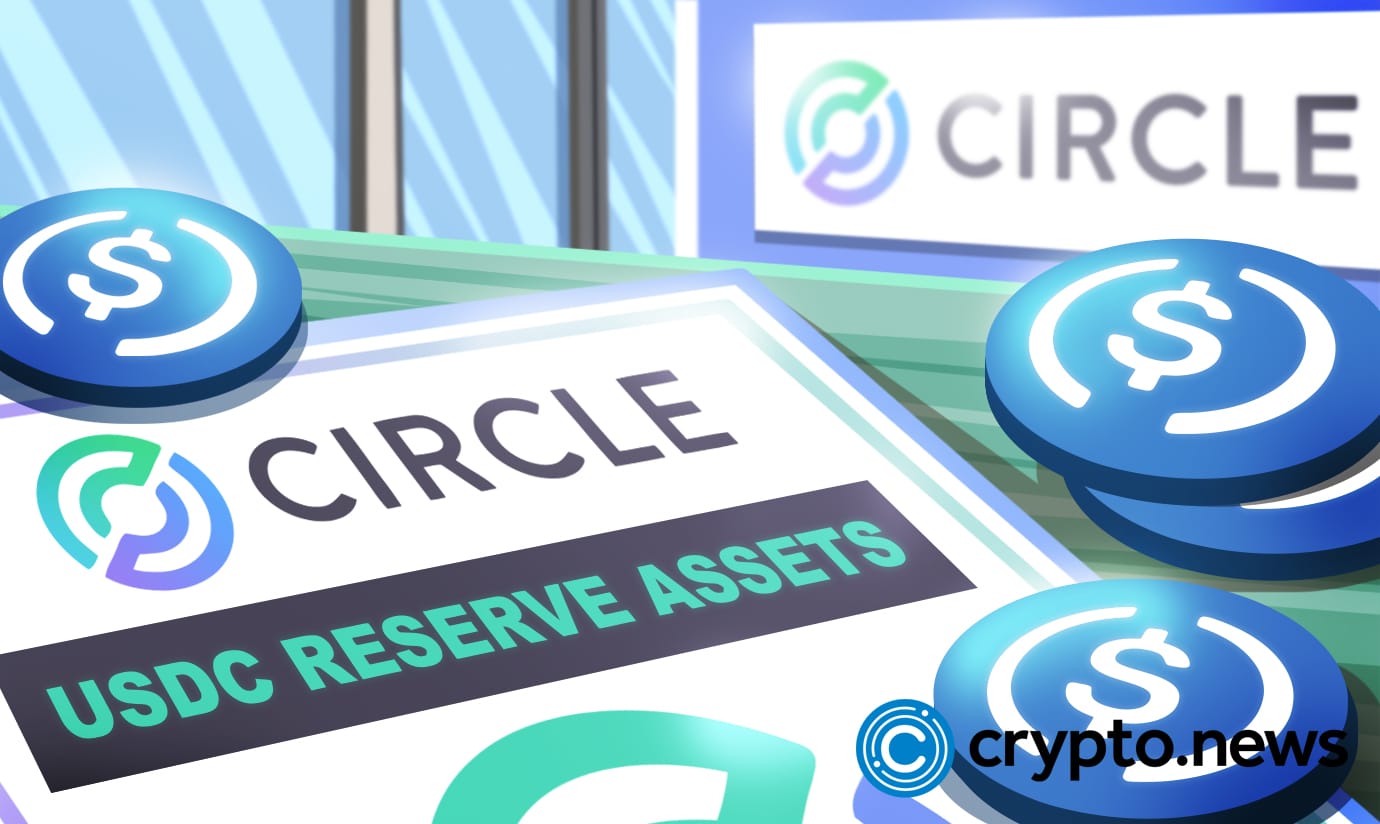 Circle co-founder and Chief Executive Officer Jeremy Allaire today took to Twitter to announce that his company was going to restrict the movement of USD Coin (USDC) in several Tornado Cash addresses. This move comes a day after the virtual currency mixer was sanctioned by the U.S. Department of the Treasury's Office of Foreign Assets Control (OFAC). The sanctions resulted from allegations that Tornado Cash had been used to launder more than $7 billion of crypto assets in the last three years.
Regulatory Intervention Crosses Major Threshold
In his Twitter thread, Allaire pointed out that Circle, along with its partner Coinbase, was obligated by the Bank Secrecy Act (BSA) to take steps to block customers from transacting with the sanctioned addresses or face charges that could lead to 30 years in prison.
According to Allaire, the measures OFAC took against Tornado Cash broke significant regulatory grounds in the history of the internet and crypto finance. Never before has a major government agency forced organizations to block or limit the functions of open-source software protocols on the web.
In Allaire's view, OFAC's actions raised questions about the future of privacy and security on the internet, as well as the future of cryptocurrency.
The Responsibility of Trust
In a separate blog post, the Circle CEO admitted that complying with OFAC's directive to cut off USDC access to the sanctioned Tornado Cash addresses presented a moral quandary for digital asset service providers. According to him, while compliance with the law to stop criminal activity was proper, it inadvertently compromised the crypto industry's core belief in privacy, trust, and personal security.
Allaire pointed out that the rapid development of self-governing, open-source protocols powered by blockchain and crypto was proving to be a formidable challenge to regulatory authorities around the world, leading to often blunt and ineffectual policies to govern the space.
In his Twitter thread, Jeremy Allaire promised to rally leaders and influential figures in the crypto space to help formulate legal frameworks and policies that will protect the privacy and security of users while upholding financial integrity on DeFi protocols.
An Uncertain Future Looms for Tornado Cash Users
Tornado Cash is one of the most popular crypto mixers. However, the platform often finds itself at the heart of controversy whenever a decentralized finance (DeFi) platform gets hacked by malicious actors. These attackers often use the platform to obfuscate the origins of their ill-gotten loot.
Legitimate users of Tornado Cash now face an uncertain future as they have no idea how far OFAC might be willing to go to stamp out the crypto mixer's perceived collusion with criminals and how much such actions may take away from the privacy and security offered by the platform.
EU Regulations on the Horizon
While there is reprieve for EU-based Tornado Cash customers since the OFAC sanctions will not impact them, using mixers will still be considered a high-risk transaction in upcoming EU regulations. Assets connected to the crypto mixer will be hard to off-ramp and might be reported to financial regulators.
According to crypto policy analyst Patrick Hansen, users of crypto mixers will be forced to justify their use of the services before their assets can be allowed to interact with regulated crypto platforms. The proposed regulations will also see personal details of crypto mixer users sent to supervisory authorities, which will defeat the entire purpose of using crypto mixers like Tornado Cash in the first place.
Therefore, while using mixers will not be criminalized in the EU as it has been in the US, off-ramping assets that have been put through such services will be made near impossible.
Are Crypto Users Fighting Back?
Meanwhile, in what seems to be a direct and deliberate violation of the sanctions against Tornado Cash, an unknown individual has been sending small amounts of Ether (ETH) from blacklisted Tornado Cash addresses to a bunch of prominent crypto enthusiasts and celebrities.
According to former Sushiswap chief executive Joseph Delong, the person has been sending about 0.1 ETH to wallets belonging to major players in the crypto space, including EthHub co-founder Anthony Sassano, Coinbase CEO Brian Armstrong, famous YouTuber Logan Paul, and the Tonight Show host Jimmy Fallon.
Since the ETH comes from wallets sanctioned by OFAC, their recipients could face legal ramifications, including the freezing of funds.
The actions of this individual seem to be some form of protest against OFAC's directive, and it seems to have inspired other Tornado Cash users who have promised to do the same.